Thousands of homes are still without power after winds of up to 98mph brought down trees and lines.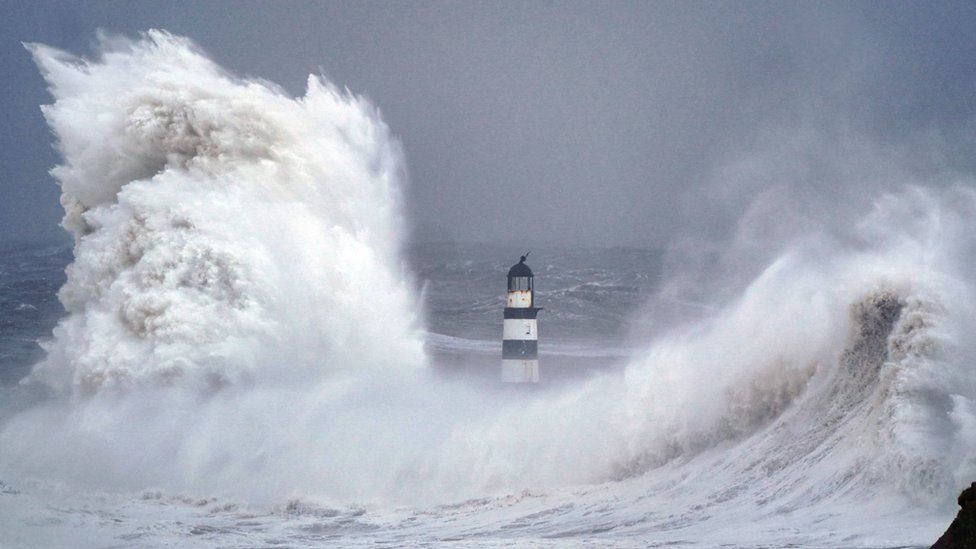 Repairs are under way after Storm Arwen wrought the "worst" damage to the North East's power network in 20 years.
Sections of overhead lines will need rebuilding after winds of up 98mph caused damage, a spokeswoman said.
Meanwhile, London North Eastern Railway (LNER) said it hoped to resume trains north of Newcastle after 10:00 GMT.
The company cancelled trains north of Tyneside late on Friday due to the storm and passengers were urged to avoid all travel.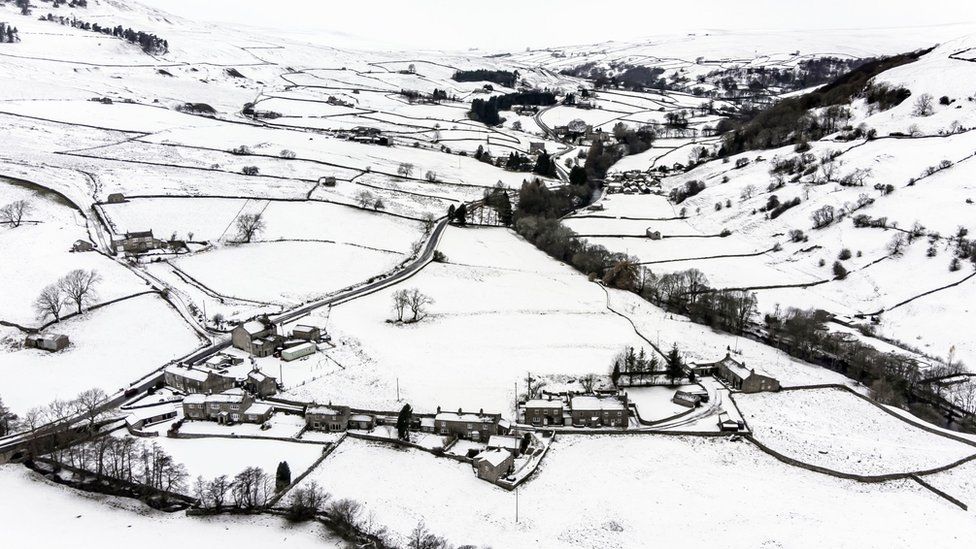 The Tyne And Wear Metro was also hit by closures because of the storm but is back up and running, apart from the section between South Hylton and Park Lane in Sunderland which is "under repair", operator Nexus said.
Power cuts also hit the North West due to trees and debris breaking power lines and poles.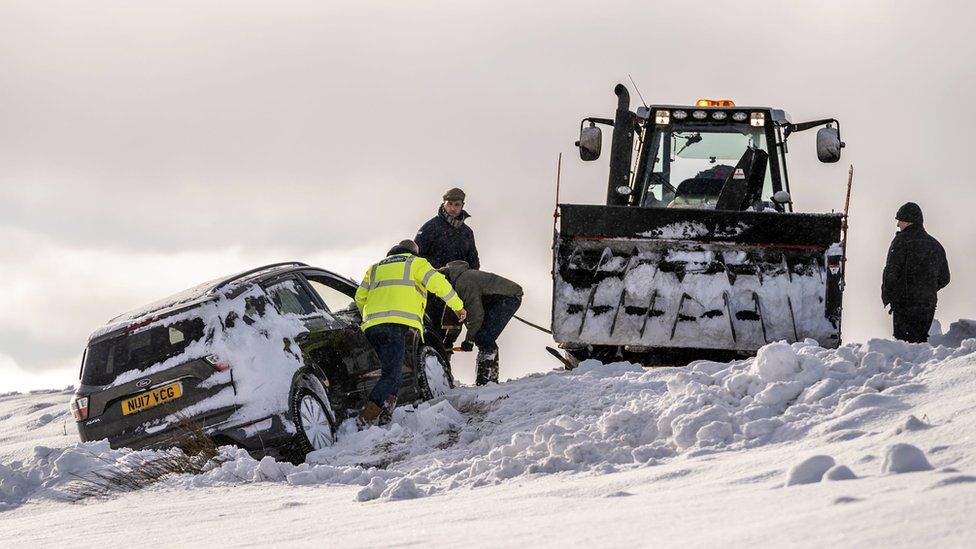 Electricity North West said it had restored power to 77,000 homes since Friday but 11,000 remain without power, with more than 100 separate issues still affecting the network.
"We won't stop until we have restored every last property," Steph Trubshaw, the firm's incident manager, said.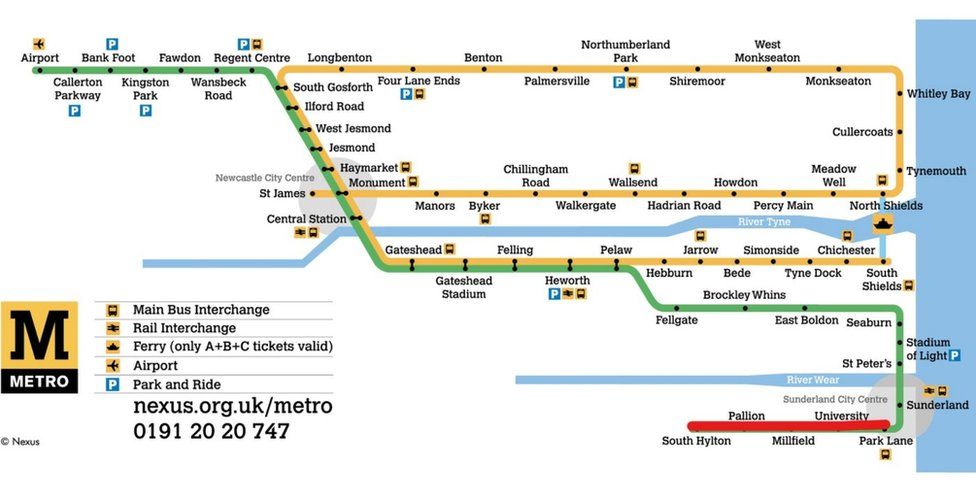 As well as heavy winds, which brought down hundreds of trees including 160 on South Tyneside, there was also heavy snowfall with the A66 currently closed between Bowes in County Durham and Brough in Cumbria.
Rod Gardner, Northern Powergrid's major incident manager, said surveys by a helicopter revealed "extensive damage" to large sections of power lines in some areas.
"The impact from Storm Arwen has been one of the worst we've experienced in the last 20 years," he said, adding 100 engineers have been working overnight to restore as much power as possible.
A spokeswoman said customer support vehicles had been out to provide those hit by cuts with hot water, drinks and mobile phone charging.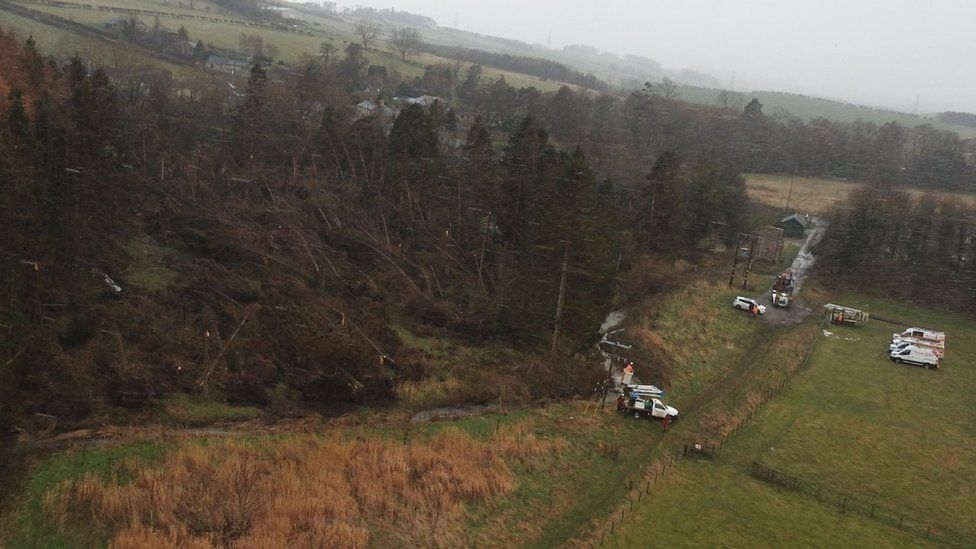 Meanwhile, customers who had gone to watch an Oasis tribute band at the Tan Hill pub in North Yorkshire on Friday have been snowed in for three nights.
Manager Nicola Townsend said everyone was in good spirits and that some people did not want leave.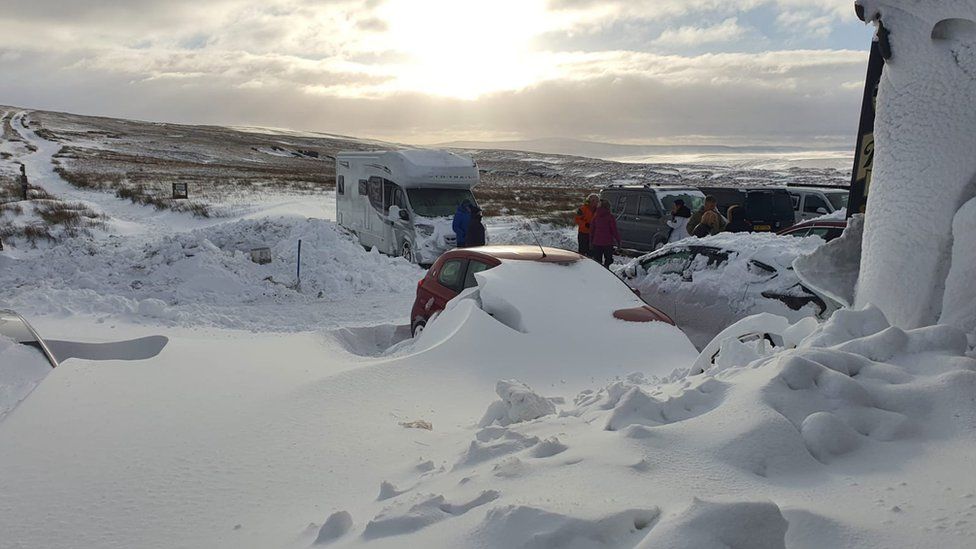 The BBC is not responsible for the content of external sites.