Deputy Angela Rayner says she doesn't "know the details", as the Labour leader reorganises his frontbench.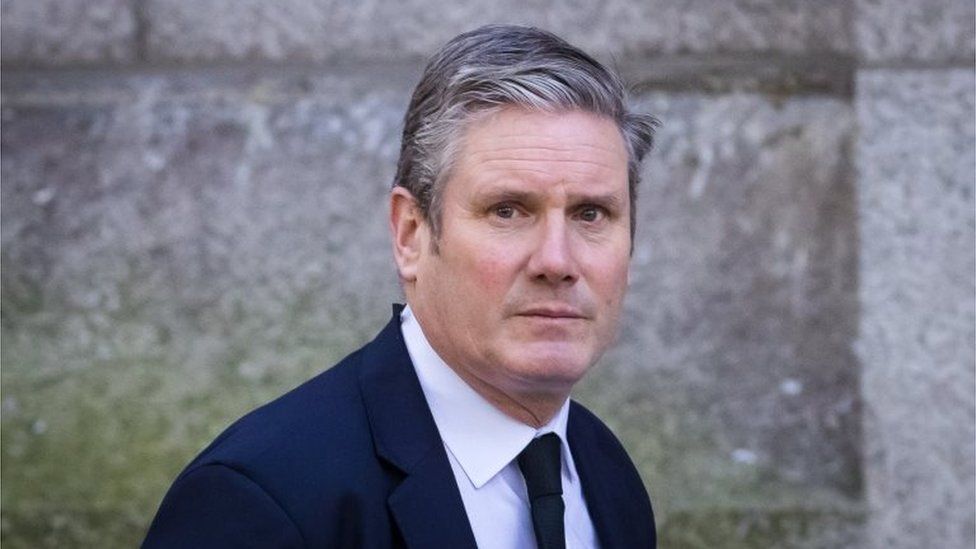 Labour leader Sir Keir Starmer has started a reshuffle of his shadow ministers.
The reorganisation began as the party's deputy leader Angela Rayner was giving a speech about ministers' conduct.
Asked about the reshuffle, Ms Rayner said she "didn't know the details", adding: "I've been concentrating on the job that I'm doing."
In one of the first moves, shadow minister Cat Smith said she was returning to the backbenches.
Ms Rayner's spokesman told the BBC that "she was informed the reshuffle was taking place" but didn't know "any of the details".
A source close to the Labour leader said Ms Rayner was told a reshuffle would be taking place on Monday.
The last Labour reshuffle – which took place after national and local elections in May – triggered an internal Labour row when Sir Keir attempted to move Ms Rayner from one of her roles. Following a backlash inside the party, Ms Rayner held on to her positions.
Writing to her party leader, Ms Smith – the MP for Lancaster and Fleetwood – said she was "grateful" for Sir Keir's offer to keep her in her frontbench position.
However, she said she would leave her role, adding: "I wish to focus more of my time in my Lancashire constituency."
She said the pair had a meeting scheduled during which she wanted to raise concerns about former leader Jeremy Corbyn "not being readmitted to the Parliamentary Labour Party".
She wrote that the current situation was "utterly unsustainable" adding "it is important you truly understand how much damage this is causing".
In her letter, Ms Smith also expressed disappointment the party had not "adopted a position" on proportional representation which she considered to be "fundamentally fairer".
She concluded that she wished the shadow cabinet "well" but added: "I do hope you will reflect on some of these concerns I have aimed to outline constructively and from the point of view of one of our few remaining northern 'red wall' Labour MPs."
Last week, the Labour leader told the BBC he had not spoken to his predecessor Mr Corbyn in over a year, since a report was published into anti-Semitism in the party in October 2020.
Mr Corbyn's reaction to the report saw him suspended from the party – and while he was allowed back as a party member, he still sits as an independent MP.