A memorial service to Sgt Matiu Ratana, delayed for a year by the pandemic, is held in Westminster.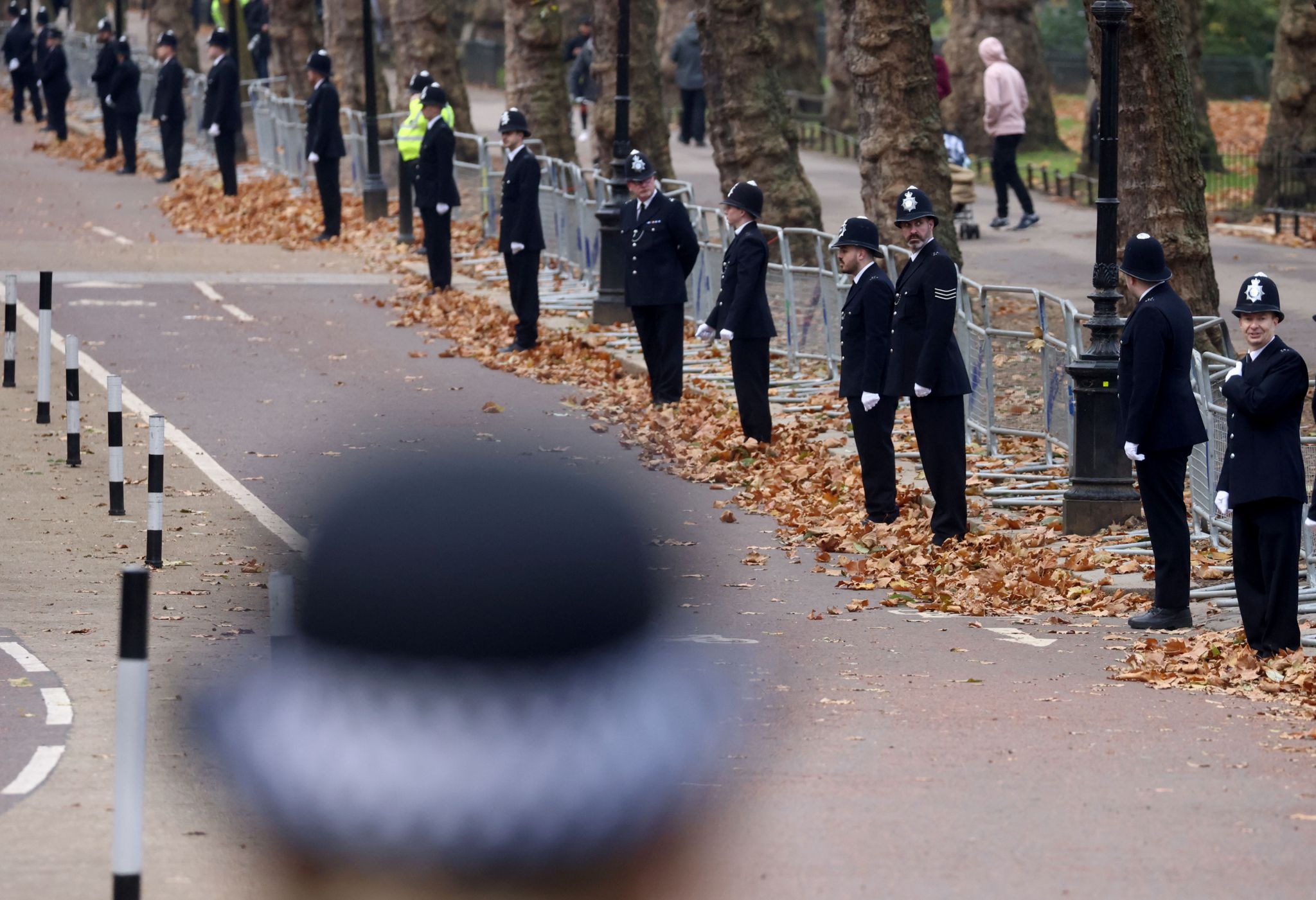 A memorial service to Sgt Matiu Ratana who was fatally shot at Croydon Custody Centre is taking place in Westminster.
Around 200 officers dressed in full black ceremonial uniform lined the route of Horse Guards Road and Birdcage Walk leading up to Guards Chapel.
His funeral took place last November two months after he was killed but had to be kept small due to the pandemic.
Met Police Commissioner Dame Cressida Dick, Home Secretary Priti Patel and Mayor of London Sadiq Khan attended.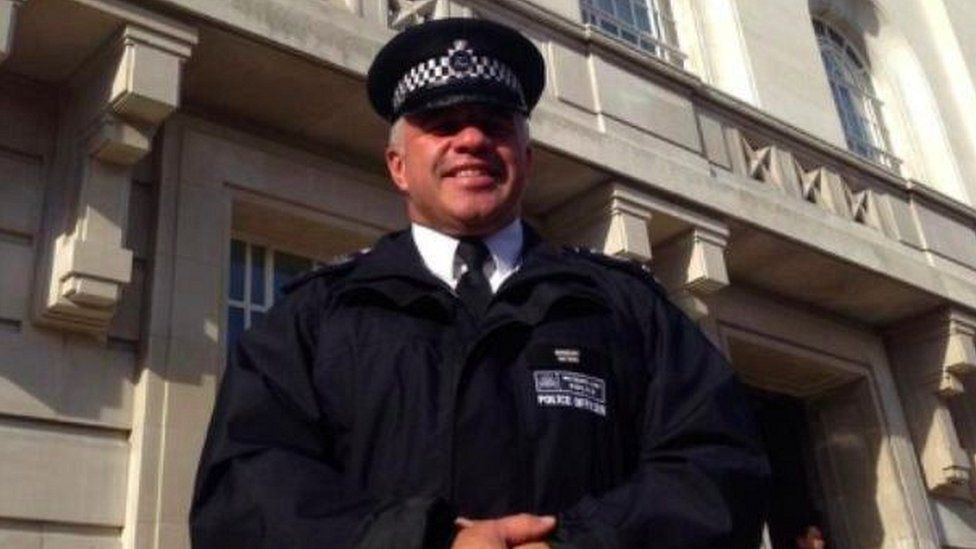 Known as Matt to colleagues, Sgt Ratana was shot in south London on 25 September 2020 and later died in hospital.
Su Bushby, the partner of Sgt Ratana, was hugged by each member of the clergy leading the memorial service before the group headed into the chapel.
The service at the Royal Military Chapel in central London began with the congregation singing the hymn Praise Him, Praise Him.