The new variant's genetic profile has raised concerns, but there's a shortage of real-world data.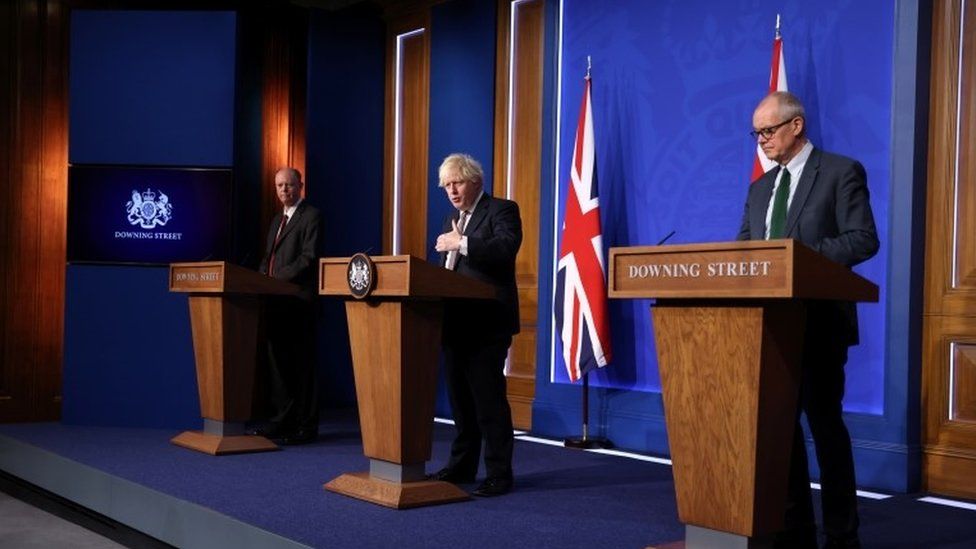 It is a rapidly evolving situation. Omicron's genetic profile has raised concerns, but there's a shortage of real-world data that means nobody has the complete picture of what it can do.
It is unclear how big a threat it poses.
Yet, it is at this early stage, in an absence of definitive facts and when there is a danger of both underreacting and overreacting, that the UK government has to act.
It's like you or me deciding whether to marry someone after the first date. Only the stakes are much higher.
It also has mutations that theoretically make vaccines less effective and the World Health Organization says there is a higher risk of reinfection than with other variants.
But we don't know how transmissible it is. We don't know whether it is milder or more severe. We don't know what will really happen when it comes up against our significant wall of immunity built up through vaccines, boosters and high levels of Covid this autumn.
The government's response is to test everyone coming in to the UK, isolate all Omicron contacts, ramp up boosting and bring back compulsory face masks in some public places.
Let's be clear – that will not stop more Omicron cases arriving or circulating. It's already arrived. If a virus is good at spreading then eventually it will slip through.
And it has the potential to spread here too. Cases of Covid have been climbing except for a lull over the October half term.
They are averaging at more than 40,000 a day and the R number is just above the crucial threshold of one. If Omicron can combine faster transmission with some ability to evade immunity then it too could spread.
All the measures can do is buy time, but for what? Science and boosters.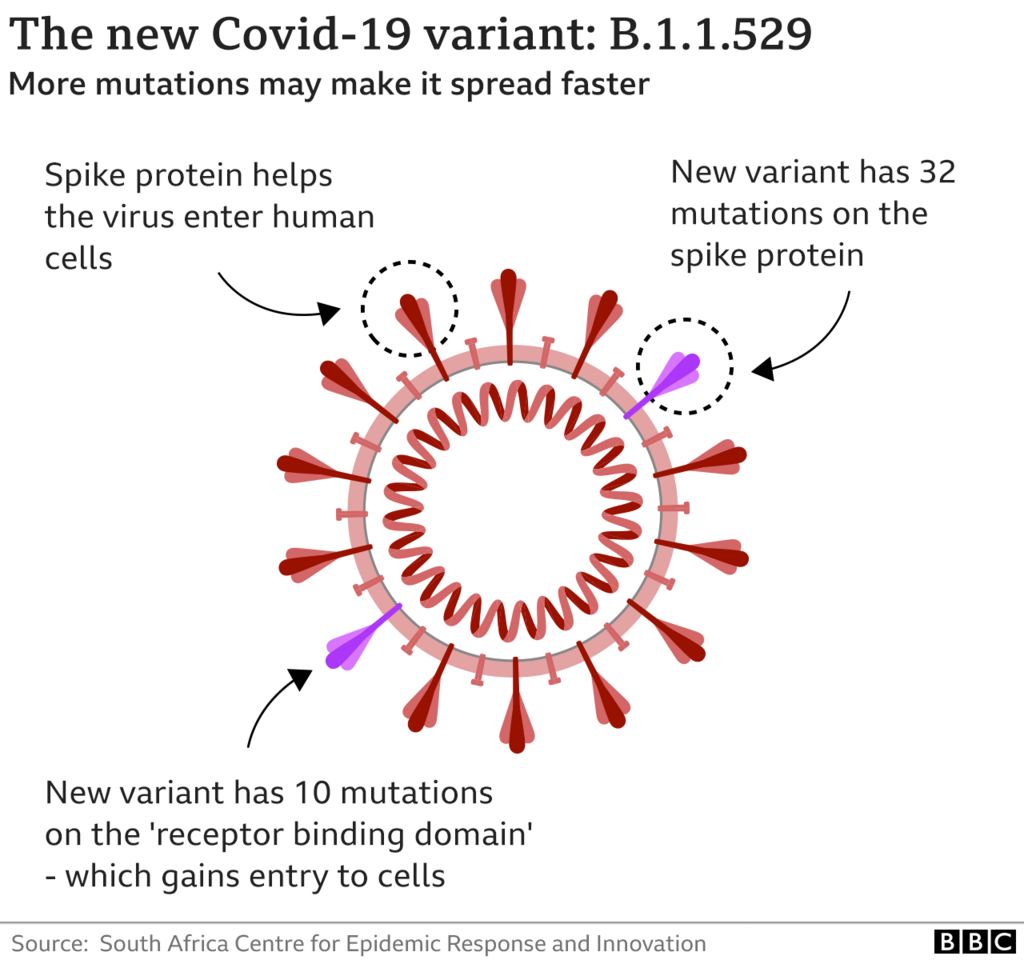 There are important scientific questions that need answering and top of the list is what happens when Omicron meets high levels of immunity. The answer, for better or worse, will dictate what happens next.
The vaccines that have been used in the UK train the body to attack the spike protein on the virus – specifically the version of spike from the original variant from Wuhan in China.
Our immune system learns to attack several parts of that spike. The antibodies in our blood are like a pit crew descending on a Formula 1 car – each going to their target area. But the mutations in Omicron are like changing some parts of the car to bamboozle the mechanics and make their job harder.
Any dent to immunity is most likely to affect the odds of you catching Covid. What we've seen from the phenomenon of waning immunity is that protection against severe disease and death is more resilient. It will take time to know for sure.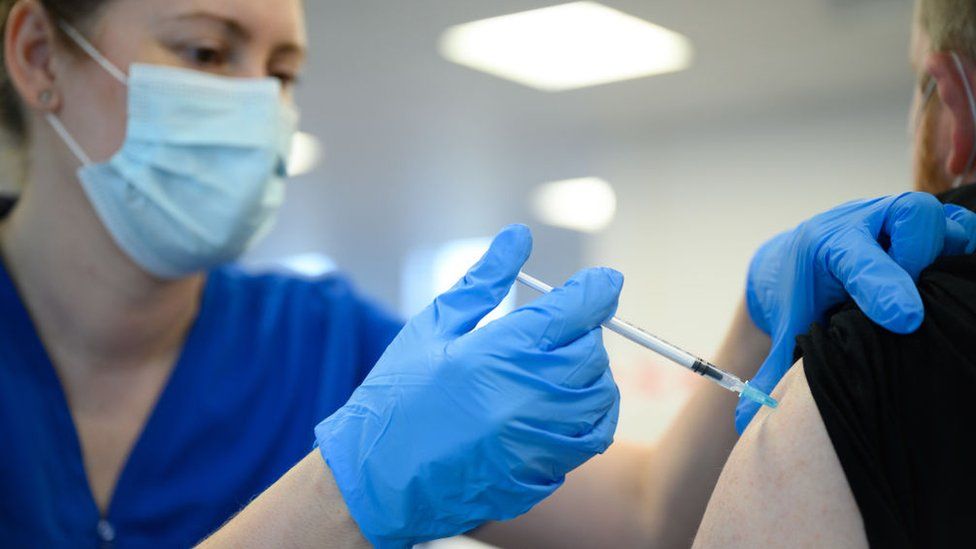 It might sound odd, but booster doses could limit any impact. In theory you can compensate for a less efficient immune defence by simply throwing more antibodies and T-cells at the problem, even if they are imperfect.
More than 17 million people have already had a third dose and the government wants to ramp up boosting. Other countries have cut the gap between the second and third dose from six months to five and we should hear from the government's vaccine advisers soon.
Pharmaceutical companies say they could update vaccines to match the Omicron variant in around 100 days if they were needed.
It is worth noting we do have new weapons in our armoury in the form of anti-viral drugs. Paxlovid and molnupiravir both target the inner workings of the virus and experts have told me there is no suggestion their effectiveness would be knocked by the mutations seen so far.
There are already cries that the government is both over-reacting and not going far enough.
The problem for all of us is we'll only know the right answer with hindsight.