Interior Minister Gérald Darmanin says France will not be held hostage by domestic British politics.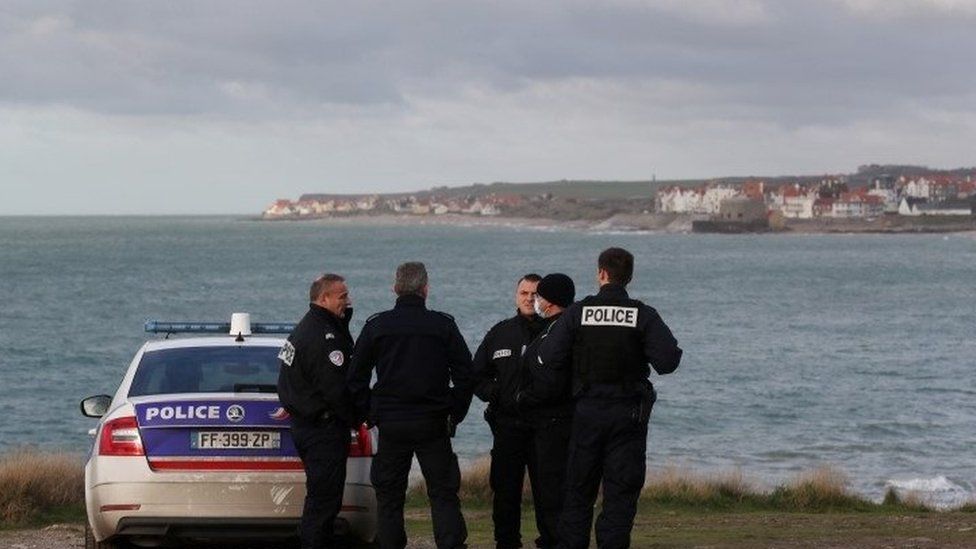 France's interior minister has said he wants to work with the UK on migration but that talks need to be serious.
Gérald Darmanin made the comments at a meeting of European officials following the deaths of 27 people who drowned in the English Channel near Calais last week after their boat sank.
The UK's invitation to the meeting was halted in a diplomatic row with France.
Emmanuel Macron had reacted angrily to Boris Johnson's public call for France to take back migrants who reach the UK.
The French president accused the UK prime minister of showing a lack seriousness by publishing the letter on Twitter.
The UK government had urged France to reconsider its invitation to Sunday's meeting, with Mr Johnson saying: "This is a problem we have to fix together."
Home Secretary Priti Patel described her absence at the meeting as "unfortunate" but said she was holding urgent talks with European ministers this week.
Belgium, France, the Netherlands, Germany and the European Commission attended the talks in Calais, which Mr Macron set up to deal with the recent surge in migrant crossings of the Channel.
They agreed that Frontex, the European border agency, would send a plane to help combat migrant trafficking in the Channel from Wednesday.
Speaking at the start of the meeting, Mr Darmanin said there had been too many deaths and "we cannot accept that any more people die".
But he also said the UK had to assume responsibility by making itself less economically attractive for illegal migrants.
Mr Darmanin said he wanted to work with the UK to deal with the crisis.
"Britain left Europe, but not the World. We need to work seriously on these questions… without being held hostage by domestic British politics," he said.
The sinking of an inflatable boat last Wednesday marked the biggest loss of life by drowning in the Channel in many years, with 17 men, seven women – one of whom was pregnant – and three children dying.