Supply chain issues could mean consumers will have less food choice this Christmas suppliers tell MPs.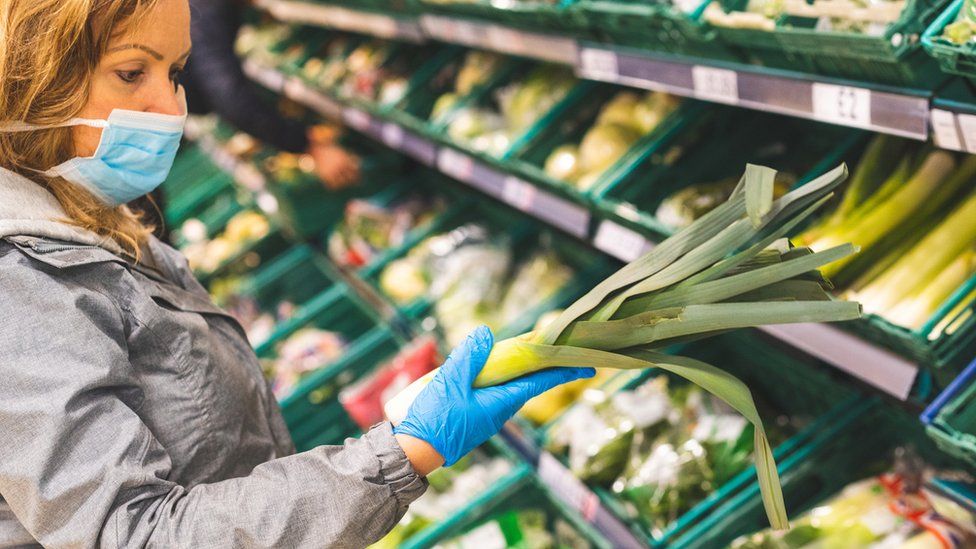 Consumers could face less food choice this Christmas because of supply chain issues, MPs have been warned.
Shane Brennan, head of the Cold Chain Federation, said suppliers were scaling back plans to ensure they can deliver.
The Cold Chain Federation represents firms involved in the storage and distribution of chilled and frozen products, including food.
"It's about reducing the amount of goods you're expected to put on the shelves," Mr Brennan said.
He made the comments on Wednesday morning to the Transport Select Committee inquiry into the road freight supply chain.
"We are very good a piling high and selling it cheap at Christmas time," he said.
"What we're having to do is strategically scale that back, in order to basically meet the promise that there will be the stuff you expect to see on the shelves, but not necessarily all the extras."
Mr Brennan said the unpredictability of the past two years had made it the toughest period in members' memories, adding that there was a lot of tiredness in the industry and problems with retention.
The supply chain is facing a number of pressures, such as drivers leaving the industry and difficulties recruiting new ones, border issues and delays with the movement of shipping containers.
Global shipping supplies are in "an unprecedented period of stress", Mr Brennan told the committee.
He said it was taking two or three days for fresh food arriving at UK ports to be delivered to stores, whereas this would normally happen on a same day or next day basis.
For frozen food, the timescale has increased from between one and three days to up to five and six days.
"We're seeing significant changes and having to re-plan on that basis," Mr Brennan said.
In September, Food and Drink Federation (FDF) boss Ian Wright warned that the UK was in for permanent food shortages.
He said: "The UK shopper and consumer could have previously expected just about any product they want to be on the [supermarket] shelf or in the restaurant all the time.
"That's over. And I don't think it's coming back."
According to the FDF, the food and drink industry is short of about half a million workers – or one in eight of the total workforce – which is leading to supply chain issues.
Several companies including supermarkets, pubs and restaurants have blamed a lack of heavy goods vehicle (HGV) lorry drivers for causing problems in their supply chains, including shortages of some products.
Lorry driver shortages have also been blamed on EU workers leaving the UK following Brexit as well as during the pandemic and tax changes making it more expensive for drivers from elsewhere in Europe to work or be employed in the UK.
Elizabeth de Jong, the director of policy at freight and haulage trade association Logistics UK, highlighted a lack of available lorry parking facilities as a key reason putting people off driving jobs.
She told the Transport Select Committee there had been evidence for years that there were far too few parking spaces, with people having to stay in their cabs at side of the road or on industrial estates, with no hygiene facilities.
Duncan Buchanan, policy director at the Road Haulage Association, told the committee that many people loved lorry driving, but it was often it was the conditions that made them leave.
However, Mr Buchanan added that the extent of the lorry driver shortage has started to ease.
"We are seeing improved throughput in tests. We had tests suspended. Since April there's been a real uptick in the throughput of people undertaking and passing tests.
"We reckon the shortage has probably fallen by about 15,000. Much of that is to do with improved test performance and improved retention. And these things when you talk about the driver shortage, everything is estimates based on intelligence we get, hard numbers are very difficult.
"But our estimate is we've come back 15,000. And that's substantial, over 6 months."