Senior political figures are attending the mass for Sir David, who was stabbed to death in Southend.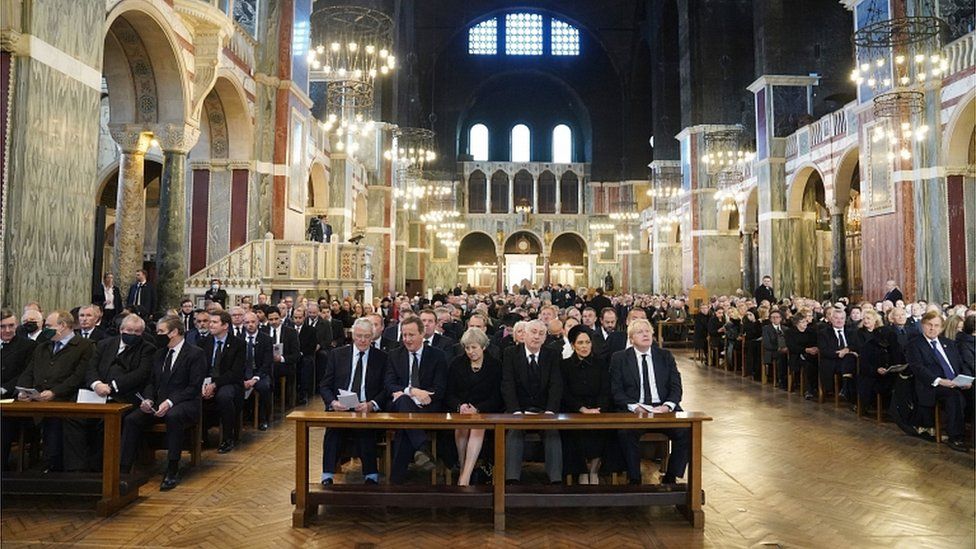 The Pope has praised Sir David Amess for years of "devoted public service" in a message read at the funeral service for the late Conservative MP.
Senior political figures gathered at Westminster Cathedral to pay their respects to Sir David.
Prime Minister Boris Johnson joined former prime ministers, the Speaker of the House and the Labour leader Sir Keir Starmer at the service.
The mass follows Monday's service in Sir David's Southend West constituency.
In the message delivered by Archbishop Claudio Gugerotti, the Apostolic Nuncio to Great Britain, Pope Francis called for mourners' resolve to be strengthened to "combat evil with good" and "build a society of ever greater justice" following the devout Catholic's death.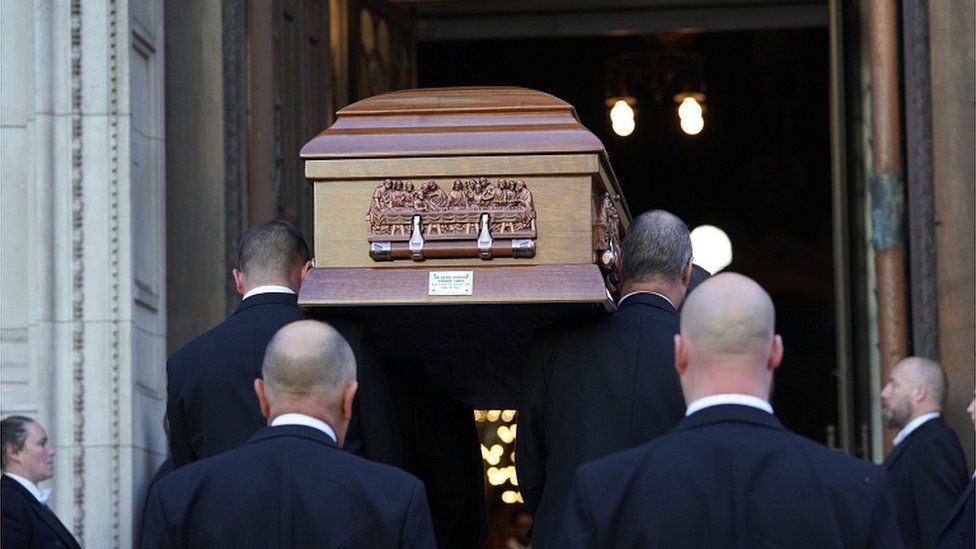 The Conservative MP was stabbed to death while holding a constituency surgery at Belfairs Methodist Church in Leigh-on-Sea on 15 October.
Speaking before the service, former Conservative MP Ann Widdecombe said: "He was a very close personal friend.
"It still has a great air of unreality about it – I think that's quite inevitable if you lose a friend suddenly in terrible circumstances.
"We're all asking ourselves why, I don't think anybody can tell you why."
The service will be followed by a private interment.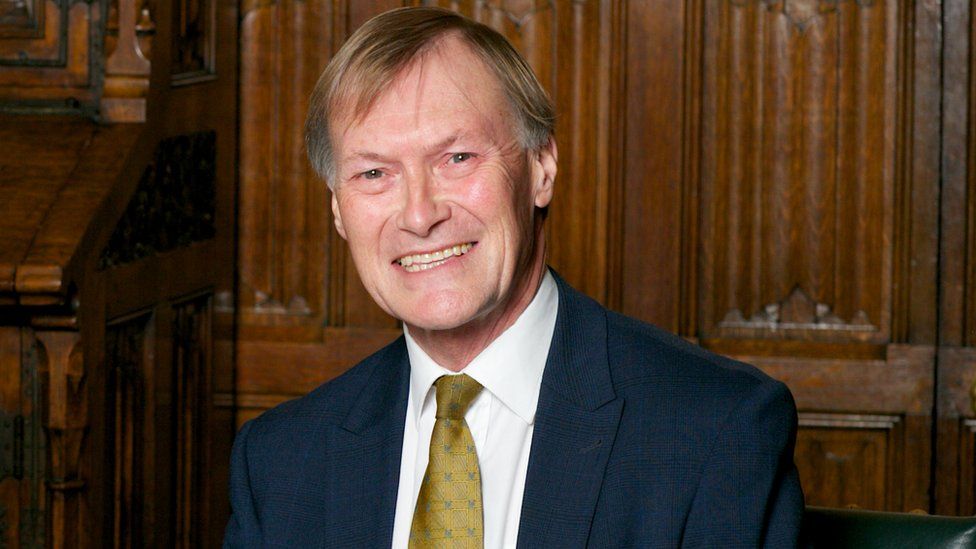 Ali Harbi Ali, 25, has been charged with his murder and also with preparing acts of terrorism between 1 May 2019 and 28 September this year.
He is due to enter pleas in December.