Boris Johnson reveals several ministers wept as news broke of the Southend West MP's fatal stabbing.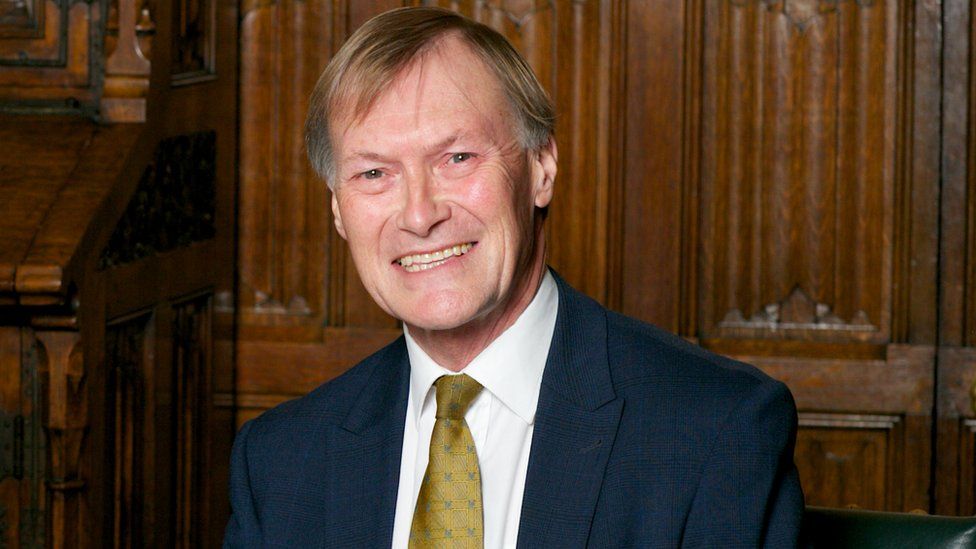 Prime Minister Boris Johnson has told how several members of his cabinet broke down in tears when they learned of the death of Sir David Amess.
Sir David, 69, was stabbed to death at a constituency surgery in Leigh-on-Sea, Essex, on 15 October.
Mr Johnson told BBC Essex how he was in the middle of a cabinet away day in Bristol when he learned of the Southend West MP's death.
A private memorial service for Sir David is due later in Southend.
"I think he inspired feelings of affection, love and admiration for the causes he espoused," Mr Johnson said.
The prime minister told how he and his cabinet were taking part in a technology event when news of the MP's death first came through.
"Everybody was absolutely devastated," he said.
"We were all sitting around. I then got called out and got given the news.
"I had to go back in to tell cabinet colleagues, many of whom had known David for decades, and I'm afraid several colleagues broke down in tears because it was just an appalling piece of news.
"I think we were also very shaken by the implications of what had happened, and the fact his life had been tragically ended in the way that it was.
"I've spoken to members of his family and they've had a very tough time, as you can imagine."
Asked about Sir David's legacy, Mr Johnson said: "I think David's legacy is multifarious – he did all sorts of things.
"He campaigned on endometriosis, on fuel poverty, on the registration of driving instructors, on children with learning disabilities – he has a tremendous, natural sympathy for people who needed help. He showed what a backbencher can do.
"He has a big legacy of things he actually achieved as a backbencher.
"He was a valiant campaigner for a long time for leaving the European Union, and he was ultimately successful in that, and he has the permanent memorial of having transformed Southend into a city.
"His legacy really is that he will be a kind of exemplar of what a constituency MP can do.
"All our strength and our enjoyment of the job ultimately derives from that interaction with our constituents and our ability to pick up what's really happening and to try and help."
Mr Johnson said he firmly believed Sir David would not want anything to impede the close relationship MPs had with their constituents.
"The last thing David would want now would be for that vital free exchange between MPs and constituents to be interrupted or closed down as a result of the appalling circumstances of his [death]," he said.
"I think what he would want is for us to be able to continue to interact with our constituents in the normal way.
"We've got to make sure MPs take proper precautions. The police are renewing their advice to MPs on how to do it and we'll make sure the security services do everything they can to pick up possible threats and we try and anticipate problems wherever we can," Mr Johnson said.
"But in the end, I think David would agree we've got to be able to meet our constituents and help them."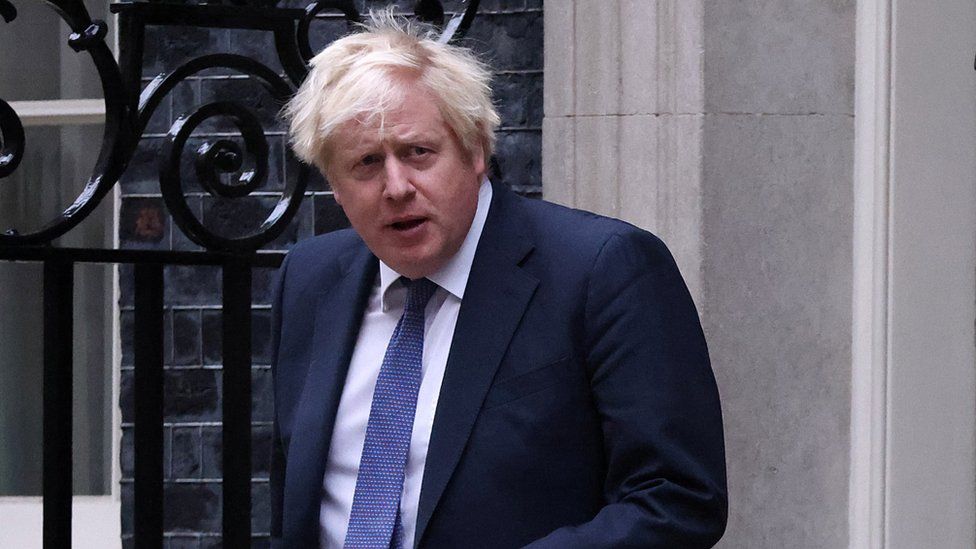 Following a service for Sir David at St Mary's Church, Prittlewell, his casket will be carried in a horse-drawn hearse through Southend's streets.
Monday's private service at the Church of England parish church, led by the Reverend Paul Mackay and Monsignor Kevin William Hale, will begin at 13:00 GMT and will only be attended by the family of Sir David, who was married with four daughters and a son.
The service will be broadcast live on BBC Essex.
The hearse will pause for a few minutes outside the Civic Centre in Victoria Avenue and Sir David's Iveagh Hall constituency office in Leigh Road, before returning to the chapel of rest.