Supply chain delays mean some firms may not be able to meet demand during the busy shopping period.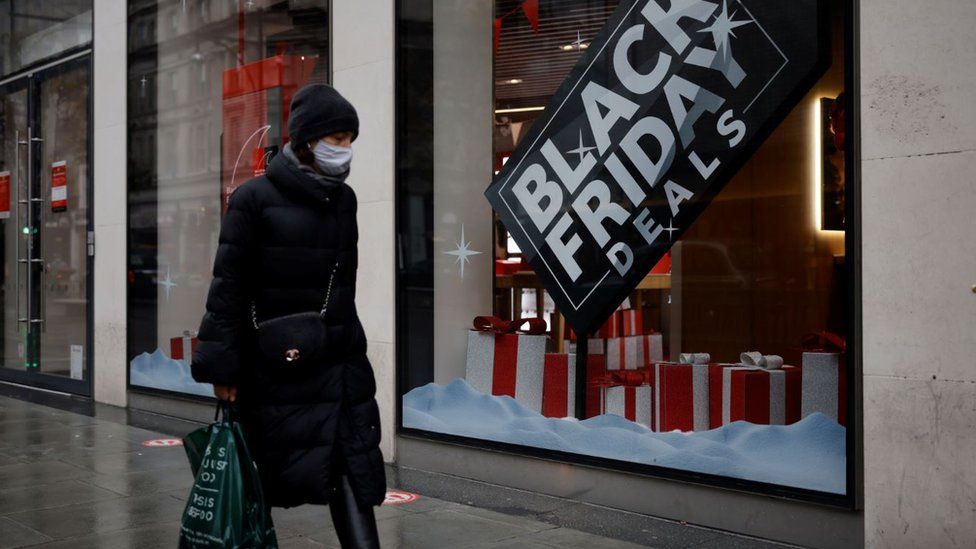 Technology retailers have warned that they may have insufficient stock to meet Black Friday demand due to delays in the supply chain.
The IMRG, the UK's Online Retail Association, said the industry had seen delays to stock arriving.
"The real pinch points are Asia," Andy Mulcahy, IMRG insights director, said.
Shortages of drivers and warehouse staff to send out purchased goods are also a worry for businesses, according to Mr Mulcahy.
Black Friday, which is less than a week away, is an annual event where retailers slash prices to entice shoppers ahead of the Christmas period.
It is common for retailers to buy a high number of units specifically for Black Friday, sometimes even months in advance.
However, if there is a delay of four to six weeks, retailers may find that they will need to change their promotional campaigns to focus on the stock they do have instead.
Mr Mulcahy said smaller businesses might find it harder to manage supply chain problems than larger companies.
The UK has been hit by supply chain problems this year, with delays at UK ports as well as HGV driver shortages. But it is not alone.
The retail association added that there would still be tech products to buy, although some items might not be as easily available.
But since its inception, customers have increasingly turned to online shopping – a trend only bolstered by the pandemic.
In a normal year, retailers would expect the week in which Black Friday falls to be the most profitable of the year.