The oral drug could help children like Melvil born with a condition that causes progressive muscle weakness.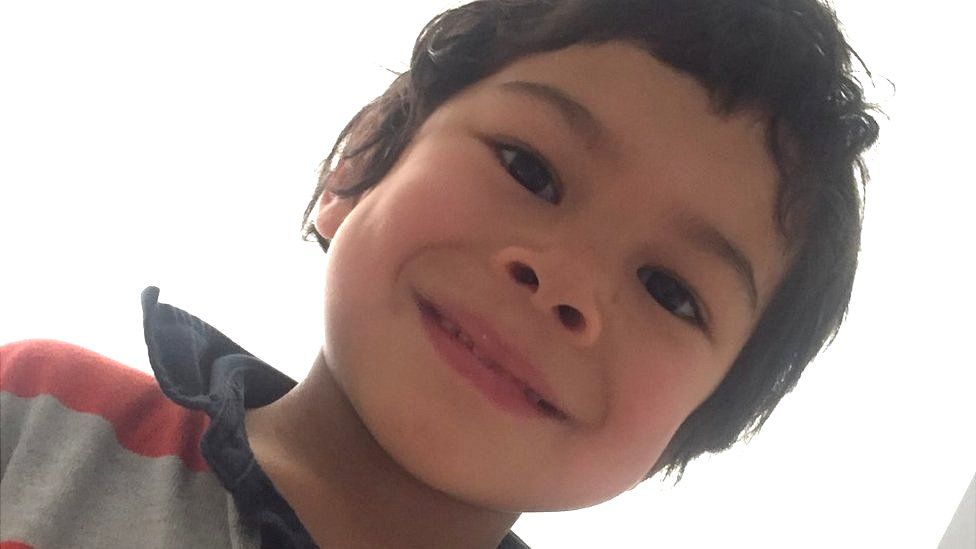 Patients with a rare genetic condition that causes progressive muscle weakness are to benefit from a new treatment available on the NHS in England.
Risdiplam, an oral medicine taken once a day, has been shown in trials to improve muscle movement and control in patients with Spinal Muscular Atrophy (SMA).
It is the third approved SMA treatment in the past three years.
Unlike others, it does not involve an injection and can be taken at home.
The inherited disease leads to the loss of nerve cells involved in walking, crawling, sitting, breathing and swallowing.
Risdiplam boosts the level of a key protein lacking in patients with SMA. This is expected to increase survival of nerve cells that control movement to manage the symptoms of the disease and slow down its progression.
More than 200 patients in England have already had risdiplam via an early access scheme and NHS England says several hundred more will now benefit who have a diagnosis of SMA types 1,2 or 3.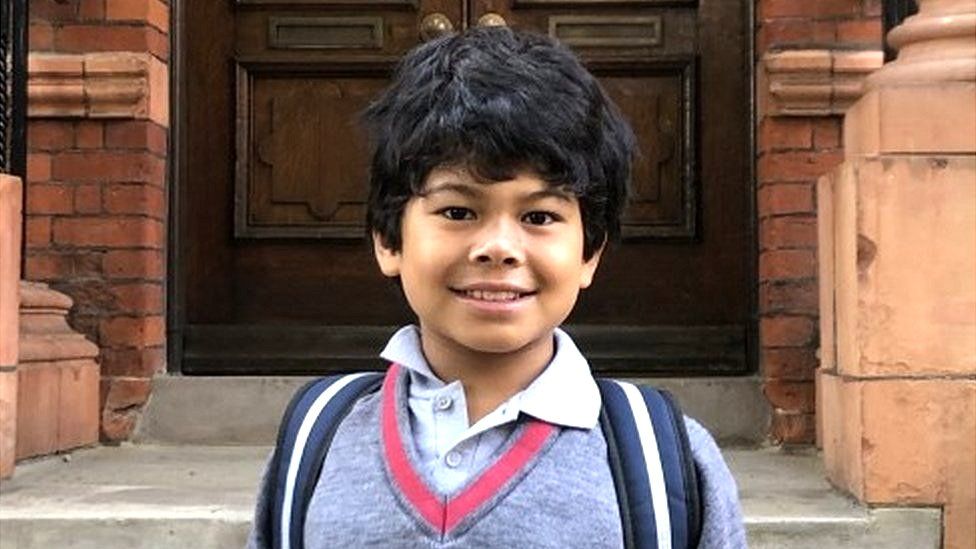 Melvil Vedrenne-Cloquet, who is nine and from south London, has been on risdiplam for nearly four years.
His father, Benjamin Vedrenne-Cloquet, is French and enrolled him on a clinical trial in Paris.
Benjamin told the BBC: "It's great to see Melvil improving a little bit every day. He has more stamina and is able to handle the stairs better.
"We felt very privileged to have been able to access this drug before other patients in the UK and we are delighted it will be more widely available now."
Of the three main types of SMA, type 1 is the most serious. Without treatment, children mostly don't survive beyond the age of two.
Melvil has type 3 where the decline in function is far more gradual. Difficulties with standing and walking may develop, but life expectancy is not usually affected.
Melvil recorded a video when he started a new school to explain his condition to other pupils.
In it he said: "SMA makes my legs and belly muscles weak and work very differently to yours. I cannot run or jump. I can walk slowly. One metre for me, is the same as five metres for you."
The two other treatments for SMA have to be given in hospital, by injection. They include a one-off gene therapy Zolgensma, which has a list price of nearly £2m, making it the world's most expensive medicine.
The second treatment, Spinraza (nusinersen) is given by spinal injection four times per year. It costs £450,000 in the first year, though, as with Zolgensma and risdiplam (Evrysdi), the NHS has negotiated a confidential discount.
Risdiplam costs £7,900 per bottle and may last patients just a couple of weeks as dosage depends on weight.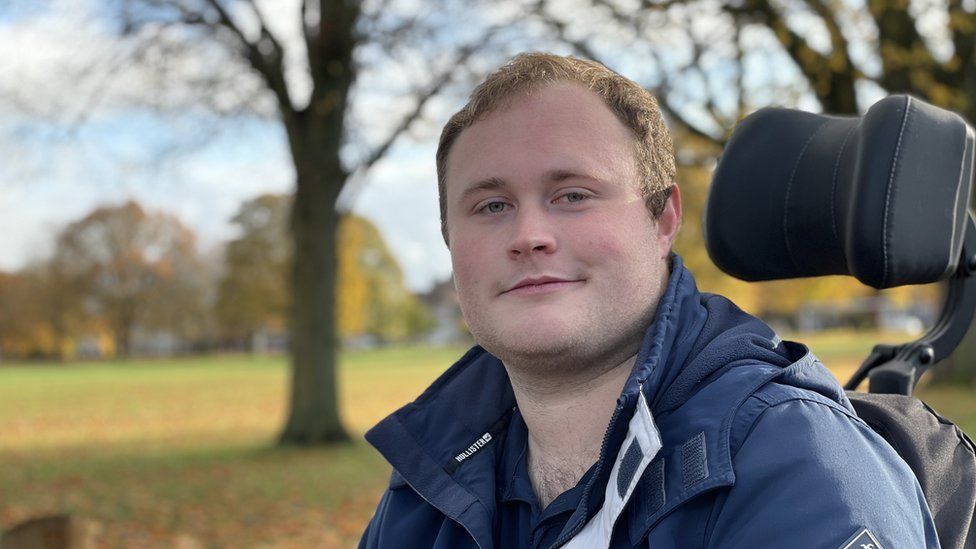 Chris Towler, who is 25, has type 3 SMA and is one of many who could potentially benefit from risdiplam. In the past two years he has lost the ability to walk while waiting for Spinraza.
Chris, who has a masters in sports management and is a coach, says he has a positive attitude but is not optimistic that he will get either treatment quickly. Nonetheless he says it would make a big difference.
"Just to have the certainty that it is not going to get any worse would be huge. I may not get back my ability to walk, that's fine. I'm still happy in the skin that I live in," he said.
Dr Elizabeth Wraige, consultant paediatric neurologist at Evelina Hospital in London, said: "We now have options for patients with all three types of spinal muscular atrophy. If someone's not able to receive one type of treatment, maybe they will be able to take one of the others. I think it makes a huge change. It really alters the outlook for people with SMA and gives them hope for the future."
NHS England chief executive Amanda Pritchard said: "In the last three years the NHS has revolutionised care for people with SMA, by securing access to a trio of innovative treatments- Spinraza, Zolgensma and now risdiplam- where three years ago clinicians had no effective medicines at all.
"Spinal Muscular Atrophy is a cruel disease and the leading genetic cause of death among babies and young children, which is why NHS England has been determined to make these treatment available to people as soon as possible to help transform the lives of patients and their families.
SMA UK said: "We're absolutely delighted. Risdiplam offers so much more flexibility in people's lives. We will continue to advocate for its provision across all the UK."
The charity is campaigning for newborn screening for SMA.
The BBC is not responsible for the content of external sites.