The former Daily Mail editor says he will not take part in a re-run process to find the next chair.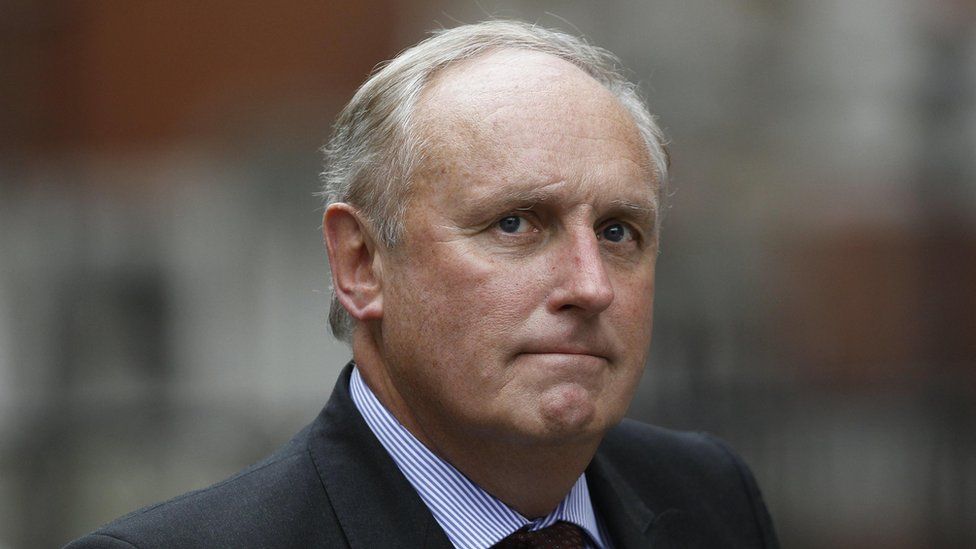 Former Daily Mail editor Paul Dacre has pulled out of the contest to become the next chair of media regulator Ofcom.
In a letter to the Times, he said he was not going to re-apply for the role, after his initial application was rejected by a recruitment panel.
The process is currently being re-run after the initial interviews failed to settle on a candidate.
But Dacre said he had now decided to take up an "exciting new job in the private sector" instead.
Ofcom has wide-ranging powers over television, radio, telecoms and postal services, dealing with licensing, complaints and much else besides.
It is set to be handed new powers to regulate social media companies as part of the government's draft online safety legislation.
Dacre, 73, who left the Daily Mail in 2018 after more than a quarter of a century as editor, had been seen as Downing Street's favourite for the Ofcom job.
The Times quoted him as describing his experience of applying for the role as an "infelicitous dalliance" with "the Blob" – a term sometimes used to refer to the Whitehall establishment.
The journalist, known for his conservative views, was also quoted saying his "strong convictions" had led to him being judged "unappointable".
He wrote that Ofcom would face an "awesome challenge" in trying to regulate "omnipotent", "ruthless" and "amoral" tech giants "without damaging freedom of expression".
He also said he would "die in a ditch" to defend the BBC but it needed to be "saved from both itself and the frighteningly well-resourced streaming giants".
A spokesperson for the Department for Digital, Culture, Media & Sport said the recruitment process for Ofcom chair was "fair and open".
"The process is regulated by the commissioner for public appointments, who is responsible for ensuring that the appointment is made in accordance with strict guidelines," they added.