Due to an eating disorder, a specific type of crisp is one of the few things Ava, four, will eat.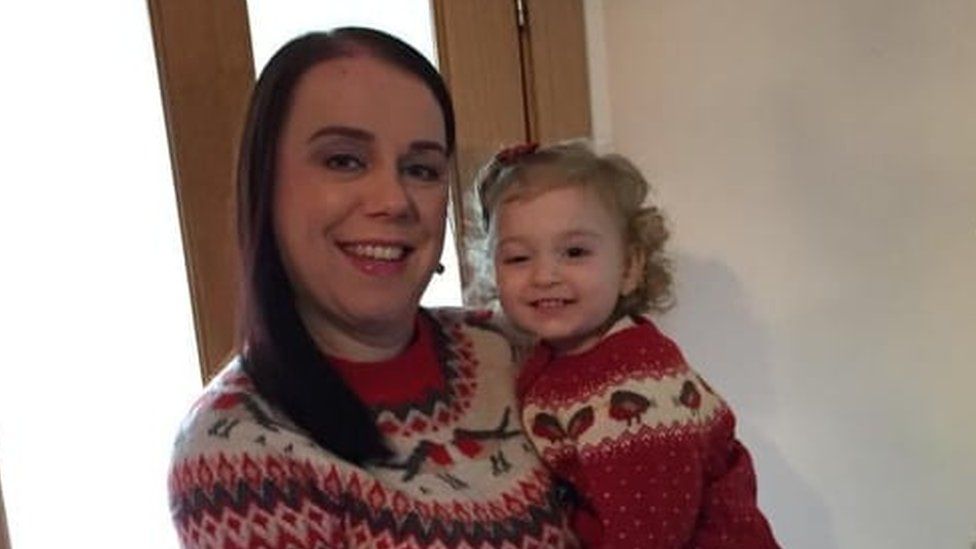 A couple are spending hours hunting for a specific type of Walkers crisp amidst a national shortage as it is one of the only things their daughter will eat.
Due to an eating disorder, Walkers oven baked sea salt-flavour crisps form a major part of the diet of four-year-old Ava, from Narborough, Leicestershire.
But her mother Michelle says she is struggling to find any.
Walkers said it was working to resolve the supply problems and apologised for the inconvenience.
The disruption, which started last month, is due to a glitch caused by an IT upgrade.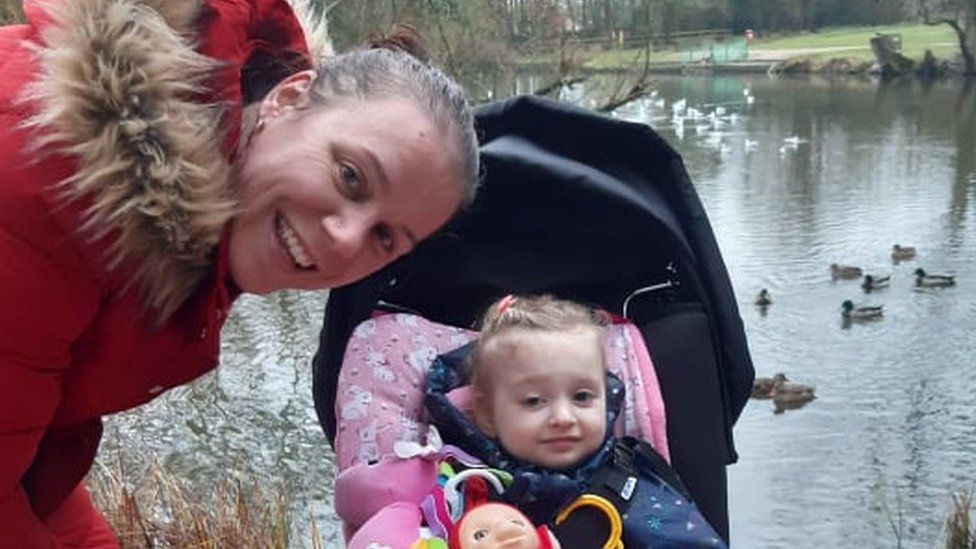 Ava suffers from a number of conditions, including avoidant or restrictive food intake disorder (ARFID).
According to her mother she only eats these crisps, toastie waffles and a specific kind of baby fruit puree.
She only drinks sweetened almond milk and a prescription vitamin mix.
Michelle said Ava would rather go on a drip than eat something she does not like.
They have been struggling to get hold of the crisps for almost a month.
At one point Ava, who usually eats two packets a day, was without the crisps for five days and became lethargic and withdrawn.
"When your child relies on a food, and you can't get it, it's really hard," Michelle said.
"[Me and my husband] go looking round the shops for the crisps every day for an hour or two.
"We have a big extended family and everyone is looking out for them too."
"There's not a huge nutritional value in the crisps but the salt helps. It makes her drink more.
"[If she doesn't have them] it makes her really sleep, she lays around and doesn't have enough energy.
"Our big fear is having to go to hospital and if we cannot find these crisps, that's 100% a possibility.
"It makes me very very anxious. What seems like such a simple thing is huge for her."
She added many children with disorders that limit their eating tend to favour crisps, and she was aware of many families through social media who were also struggling.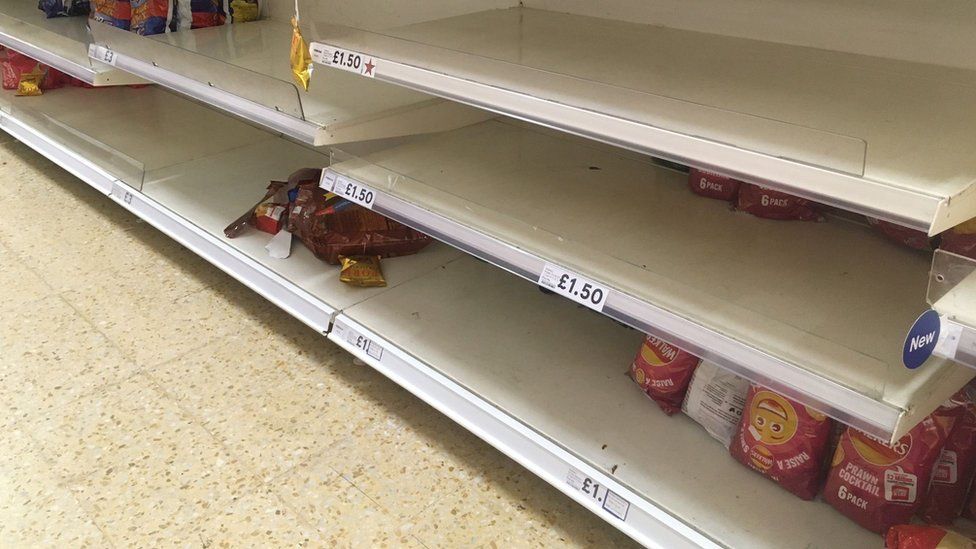 Walkers has said supply issues are expected to continue for several more weeks.
The Leicester-based firm is prioritising its more popular crisp flavours, such as cheese and onion and salt and vinegar.
A spokeswoman said: "We're doing everything we can to increase production and get people's favourites back on shelves.
"We're very sorry for the inconvenience caused."