Decathlon's decision comes after a sharp rise in attempts to reach the UK from northern France.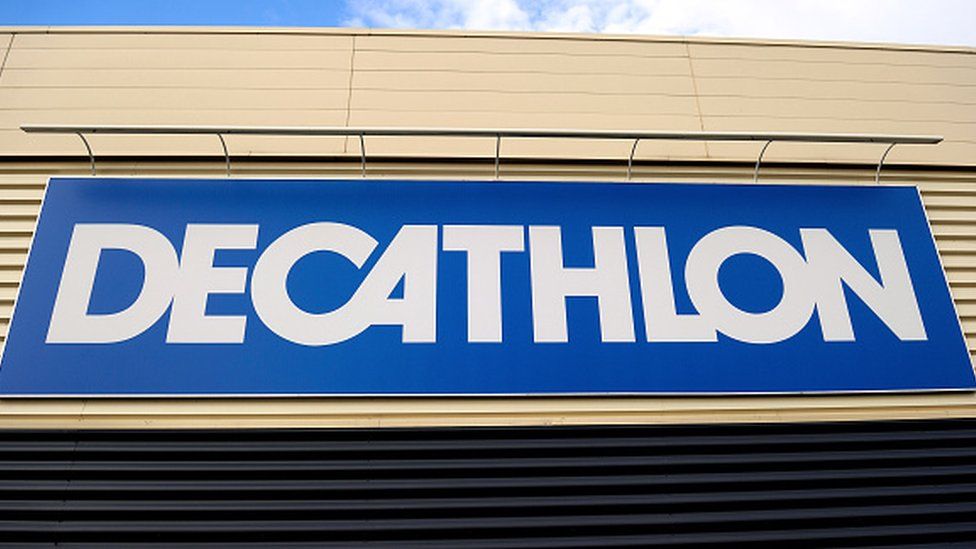 Sporting retailer Decathlon has pulled canoes from sale in northern France to stop migrants from using them to cross the English Channel.
The company said the boats had been withdrawn from stores in Calais as well as Grande-Synthe, which is near Dunkirk.
The decision on Tuesday followed a sharp rise in attempts to reach the UK from migrant camps in northern France.
A record 1,185 migrants crossed the Channel in small boats last Thursday.
A day later three migrants were reported missing after trying to cross the Channel in canoes.
The UK government said the record number of crossings was "unacceptable" and called on France to do more to prevent migrants from making the often dangerous journey.
"The purchase of canoes will no longer be possible… given the current context," Decathlon told the AFP news agency, confirming local media reports.
It added that "people's lives would be endangered" if they were used by those hoping to reach England.
As the crossings continued this week, France dismantled a large migrant camp near Dunkirk on its northern coast and arrested dozens of suspected people smugglers.
The crossings have strained an already fraught relationship between France and the UK, whose interior ministers met on Monday to discuss the migration issue.
French Interior Minister Gérald Darmanin and his British counterpart Priti Patel agreed to make the Channel route unviable for migrants, something the UK has repeatedly vowed to do.
Canoes will still be available to purchase online and in other branches. Safety equipment such as life-jackets will still be available to buy in the Calais and Grande-Synthe stores as well.