PC Fletcher was killed outside the Libyan Embassy in 1984 during a protest by anti-Gaddafi activists.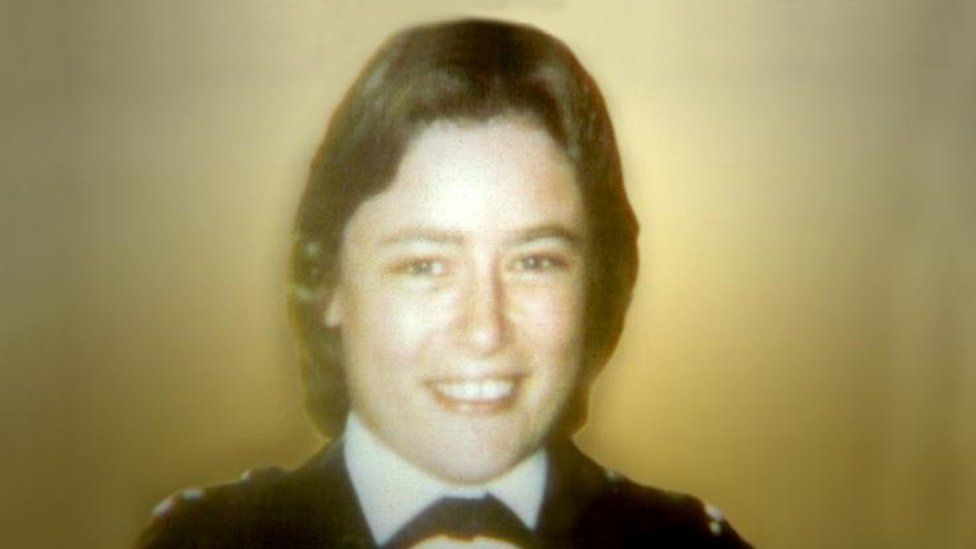 A Libyan man has been found jointly liable at the High Court for the fatal shooting of PC Yvonne Fletcher, 37 years ago.
PC Fletcher, 25, was killed outside the Libyan Embassy on 17 April 1984 during a protest by anti-Gaddafi activists.
Her former colleague and friend John Murray, 66, brought a civil case against a Libyan man, Saleh Ibrahim Mabrouk, said to be close to the country's ex-leader Colonel Gaddafi.
Mr Mabrouk did not defend the case.
He has been barred from the UK and is currently in Libya, but in an email to Mr Murray's lawyers he denied any involvement in PC Fletcher's killing.
Mr Mabrouk was not alleged to have been the gunman but was found to be jointly liable.
A three-day trial at the Royal Courts of Justice in London heard that Mr Mabrouk was one of the key figures in a "revolutionary committee" that had taken over the Libyan Embassy on Colonel Gaddafi's orders prior to the shooting.
Gaddafi took power in Libya in 1969 but was driving the country in an increasingly radical direction and targeting his enemies abroad, including the UK.
On 17 April, two Sterling sub-machine guns were used to fire on anti-Gaddafi protesters outside the building from a first floor window, killing PC Fletcher and injuring others.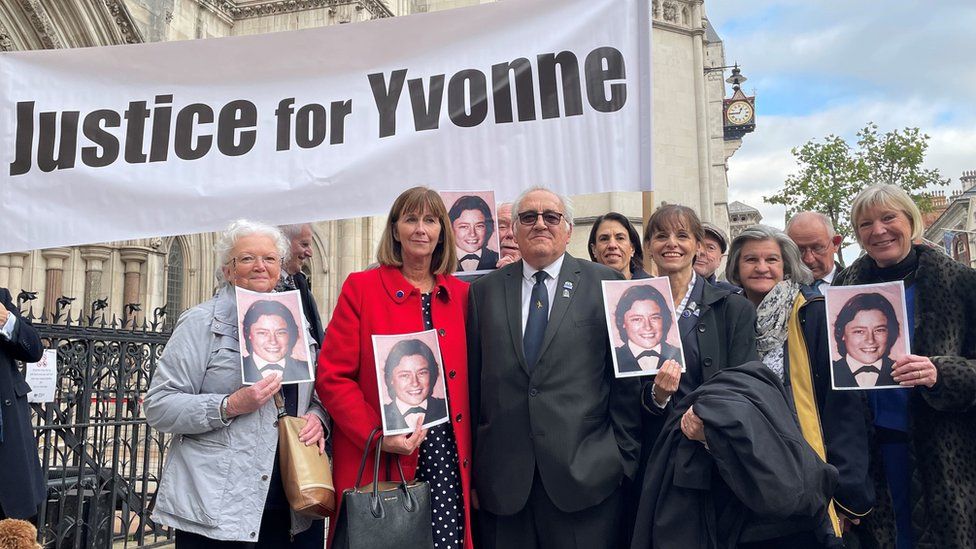 In a statement, Mr Murray, from Chingford, east London, spoke of his relief at the the court's ruling, saying it was a "huge weight off [his] shoulders" after a 37-year battle for justice.
But he said despite the "many obstacles" along the way , his promise to PC Fletcher to bring those responsible for her murder to justice had "taken a huge step forward".
Mr Murray added: "Everything we have done leading up to this verdict has been for Yvonne.
"Today, we have finally achieved justice for Yvonne."
Delivering his judgment on Tuesday morning, Mr Justice Martin Spencer said that "those responsible for the shooting of Yvonne Fletcher also bore "liability" to Mr Murray.
He said he was "satisfied on the balance of probabilities" that there had been a "common design" to use violence against the protesters and that Mr Mabrouk had been an "active participant" in a "common design" to fire on them.
He added that Mr Murray – who shed a tear as the judgment was read out – had succeeded in showing Mr Mabrouk as jointly liable for the shooting of PC Fletcher.
The judge said PC Fletcher died as a result of "a cowardly attack" by the gunmen, who were "uncaring of the risk posed to police officers going about their normal duties".
There seemed to be "little doubt" that the actions of the gunmen were "orchestrated and sanctioned" by Gaddafi, who "could not tolerate dissent or disagreement", the judge added.