The international gang of jewellery thieves targeted the homes of celebrities in December 2019.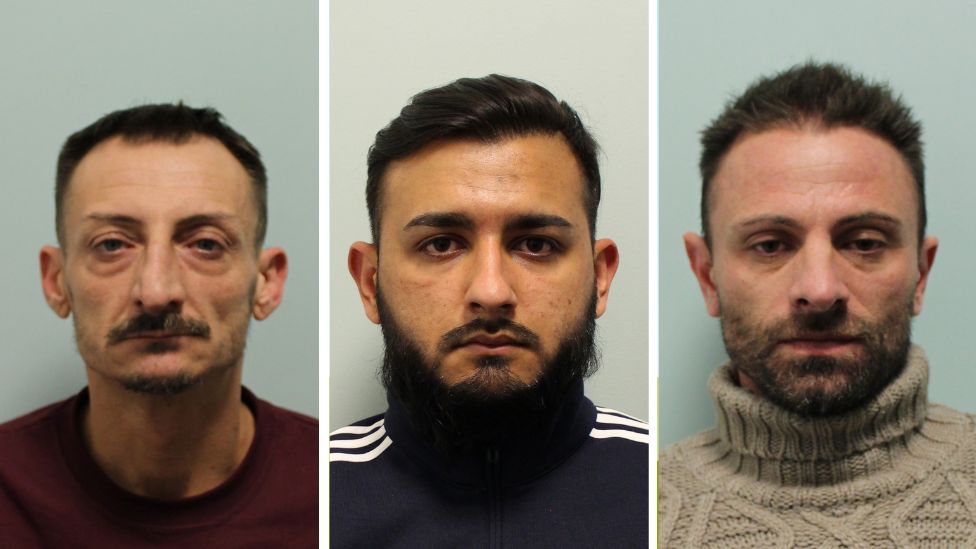 An international gang of jewellery thieves have been jailed for a series of high-end raids which netted burglars £26m worth of luxury stolen goods.
The Italian trio were also convicted of raids on the west London homes of Frank Lampard and the late Leicester City chairman Vichai Srivaddhanaprabha.
They were jailed for 28 years in total.
At Isleworth Crown Court Jovanovic, 24, was jailed for nine years for conspiracy to burgle and a further two years for money laundering.
Donati, 45, and Maltese, 44, were each jailed for eight years and nine months after being convicted of conspiracy to burgle.
Judge Martin Edmunds QC said the three burglaries were each "immensely serious".
During the first 13 days of December 2019, an estimated £26m worth of items were taken from the west London homes of Ms Ecclestone, Mr Lampard and Mr Srivaddhanaprabha.
Most of the stolen jewellery and valuable watches have never been recovered.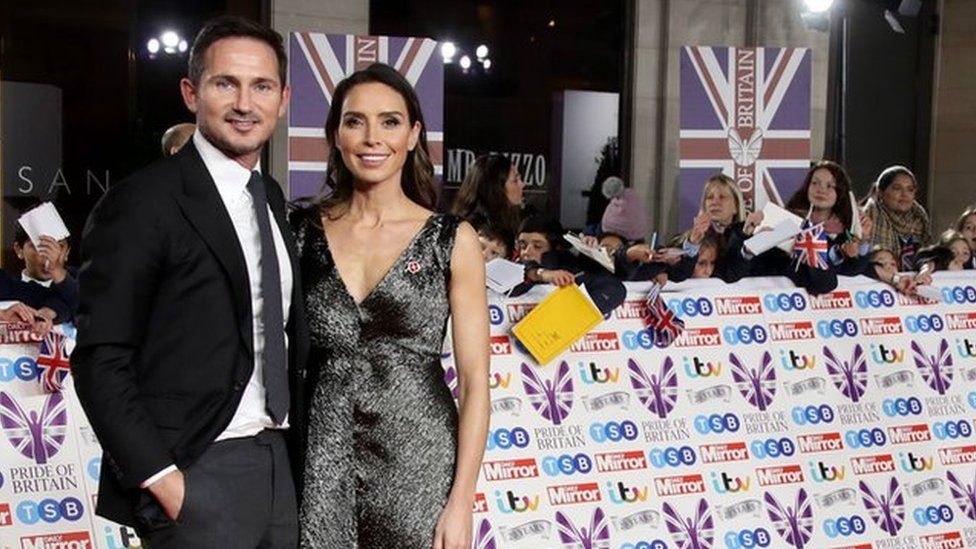 Prosecutor Timothy Cray QC said the gang "planned and executed the highest value burglaries that have ever come to light in the United Kingdom."
"The burglaries involved careful research and reconnaissance. In particular, the victims were deliberately targeted because of their wealth and public profiles," he added.
"The execution of the second and third burglaries was ruthless. The properties were ransacked.
"Safes and secure cabinets were broken open. The presence of at least three burglars inside the properties would have been a significant physical threat to anyone who disturbed them."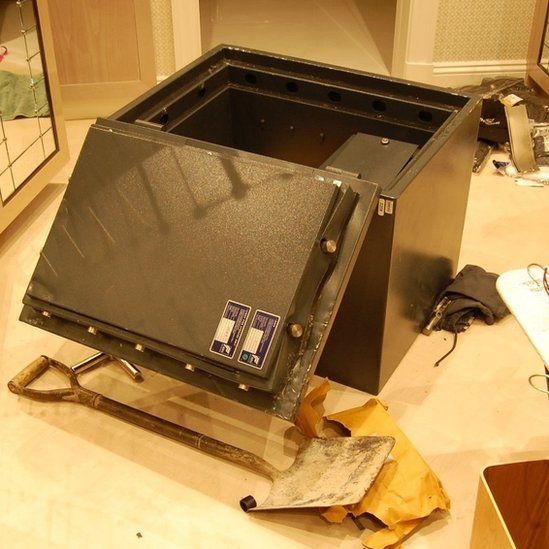 Mr Cray told the court that on 30 November 2019, Jovanovic travelled to London Stansted from Stockholm with a man named Daniel Vukovic.
Jovanovic operated as "the second in command" to Mr Vukovic who was "the prime mover in organising" the gang in the UK, Mr Cray said.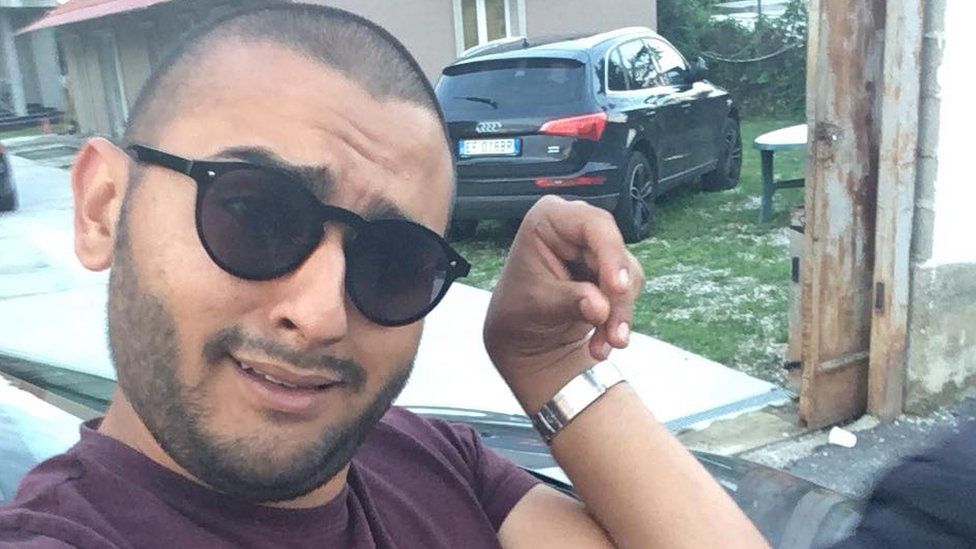 After arriving in London, Mr Vukovic and Jovanovic set up a base at a hotel in Orpington, south-east London, Mr Cray said.
He told the court that on 1 December, Jovanovic burgled the home of Chelsea legend Frank Lampard and his wife Christine, while the couple were out.
More than £60,000 worth of items were stolen, including white-gold Patek Philippe cufflinks, a Cartier pocket watch, two rose-gold ladies' watches and a Mia Lia gold necklace.
In victim impact statements the couple said they struggled to sleep in the weeks after the burglary.
Mrs Lampard said: "Since this break-in at my house, I am much more fearful of being alone in my own home, I am less trusting of visitors to the house and feel unsafe in my home."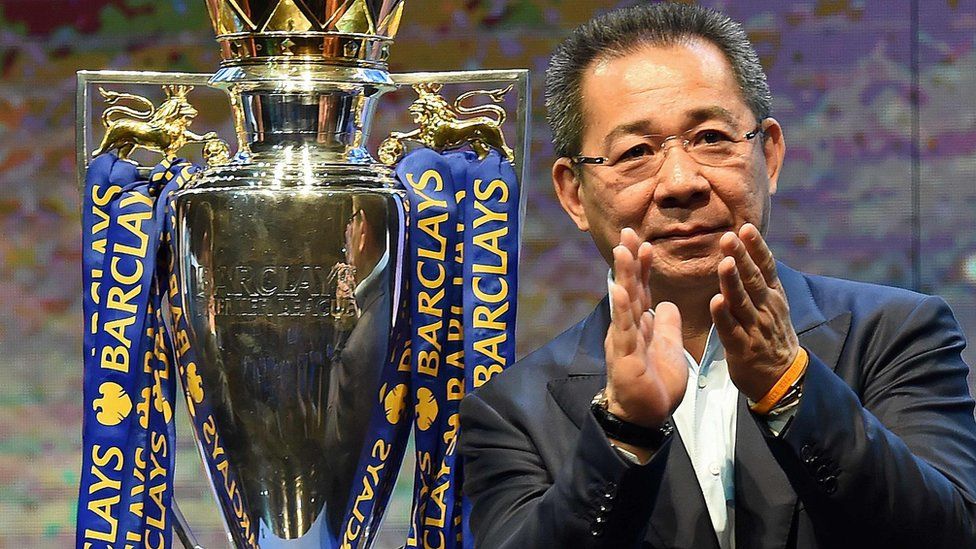 Then on 10 December, a Knightsbridge property belonging to the family of billionaire Leicester City owner, Vichai Srivaddhanaprabha, was burgled by Jovanovic, Donati and Maltese.
Detectives said while the property was "ransacked" the gang opened a £500 bottle of Cristal champagne.
Among the items taken were seven Patek Philippe watches, a Tag Heuer smart watch and about €400,000 in cash.
Mr Srivaddhanaprabha's family said his home was a "place of reflection and to pray".
A family statement said: "We felt it was the strongest connection to him as he spent his last night there before his death.
"Since the burglary, our sacred and special connection has been damaged and violated beyond repair."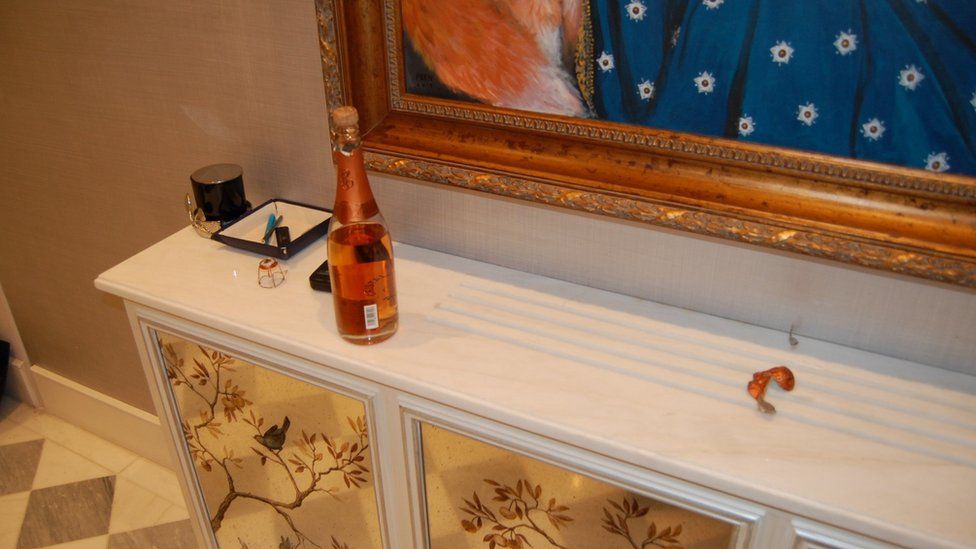 The next day the group dined at a sushi restaurant near Harrods where they had a £760 champagne and sashimi lunch.
Finally, on 13 December, the gang carried out the Ecclestone raid. Mr Vukovic is accused of being involved along with Maltese and Donati, while Jovanovic kept watch.
Equipped with screwdrivers, the gang targeted the palatial home opposite Kensington Palace, which F1 heiress Ms Ecclestone shares with her husband Jay Rutland.
The couple had left for a Christmas holiday in Lapland only hours earlier.
The BBC is not responsible for the content of external sites.