A car thought to be a taxi exploded outside Liverpool Women's Hospital, killing one man and injuring another, police say.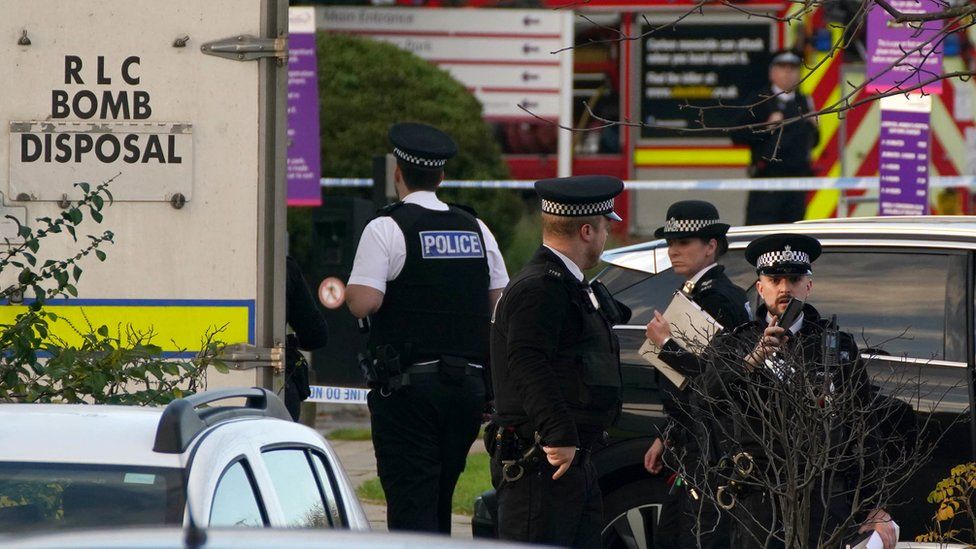 Three men have been arrested under the Terrorism Act after a man was killed in a car explosion outside Liverpool Women's Hospital.
Count-terrorism police said the men – aged 29, 26 and 21 – had been held in connection with the incident which happened just before 11:00 GMT.
The passenger of the car – said to be a taxi – was declared dead at the scene and is yet to be formally identified.
The male driver was injured and is in hospital in a stable condition.
Detectives from Counter Terrorism Police North West said the men were detained in the Kensington area of the city.
They added they were continuing to "keep an open mind about the cause of the explosion" and were working with Merseyside Police as the investigation continued "at pace".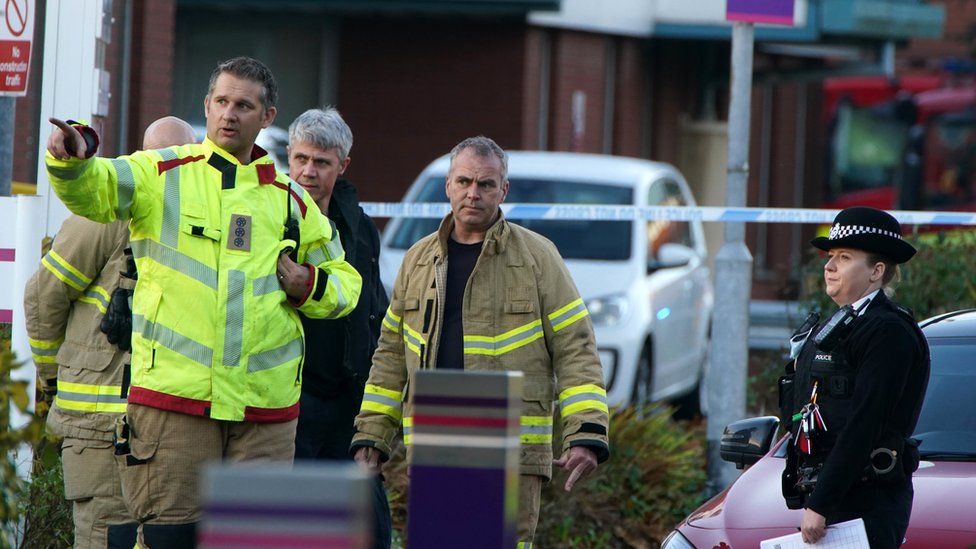 Home Secretary Priti Patel said on Twitter she was "being kept regularly updated on the awful incident".
"Our police and emergency services are working hard to establish what happened and it is right they are given the time and space to do so," she added.
Speaking outside the hospital earlier, Chief Constable Serena Kennedy of Merseyside Police said: "The emergency services have well-rehearsed plans for dealing with major incidents. Our response is ongoing at the hospital and will be for some time."
She added: "We would urge the public to remain calm but vigilant."
Phil Garrigan, chief fire officer of Merseyside Fire and Rescue Service, said the car fire had been "fully developed" when crews arrived shortly after 11:00.
"The operational crews extinguished the fire rapidly but… there was one fatality," he said.
"Another individual had left the vehicle prior to the fire developing to the extent that it did. Our thoughts are with them and the families of those involved."
Liverpool Women's Hospital said visiting access had been restricted "until further notice" and patients had been diverted to other hospitals "where possible".
"We are reviewing our patient activity for the next 24-48 hours and patients should wait to be contacted for updates about any planned appointments or other attendance at the hospital," chief executive Kathryn Thomson said.