There were reports of an explosion after a taxi pulled up at Liverpool Women's Hospital, police say.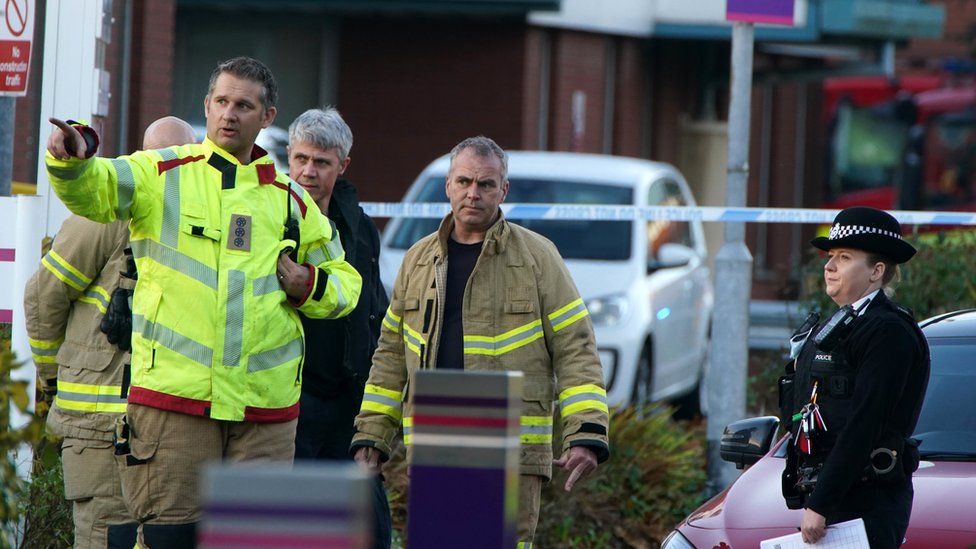 One person has died and another has been injured in a car explosion and fire outside a hospital in Liverpool.
Merseyside Police said there were reports of an explosion after a taxi pulled up at Liverpool Women's Hospital just before 11:00 GMT.
A spokeswoman said it "has not been declared a terrorist incident" but counterterrorism detectives were leading the inquiry "out of caution".
She added it "could take some time" before they could confirm details.
The injured man is being treated in hospital and is not in a life-threatening condition, police said.
Kathryn Thomson, chief executive of Liverpool Women's Hospital, said staff were restricting patient access to the hospital "with immediate effect" but allowing emergency ambulances.
"Where possible, we have diverted patients to other hospitals until further notice," she added.
"We are reviewing our patient activity for the next 24-48 hours and patients should wait to be contacted for updates about any planned appointments or other attendance at the hospital."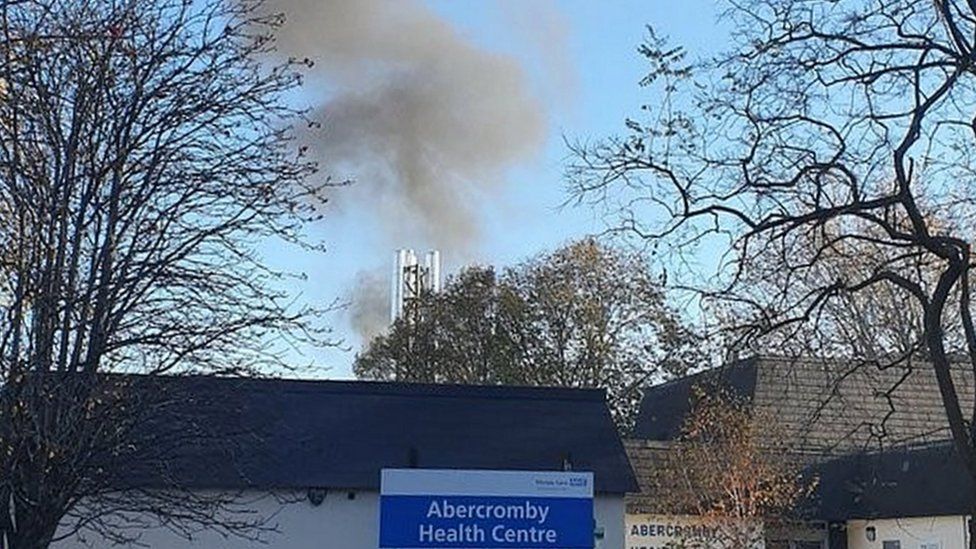 Liverpool mayor Joanna Anderson tweeted that the car fire, which has since been extinguished, was "unsettling and upsetting and my thoughts are with those affected".
"I'd like to thank the emergency services for their swift response and for bringing calm to the situation," she added.
A bomb disposal unit and fire engines attended the scene, which has been cordoned off.
Liverpool Women's Hospital, which featured in the popular Channel 4 series One Born Every Minute between 2010 and 2014, receives about 50,000 patients annually and is the largest hospital in its specialism in Europe.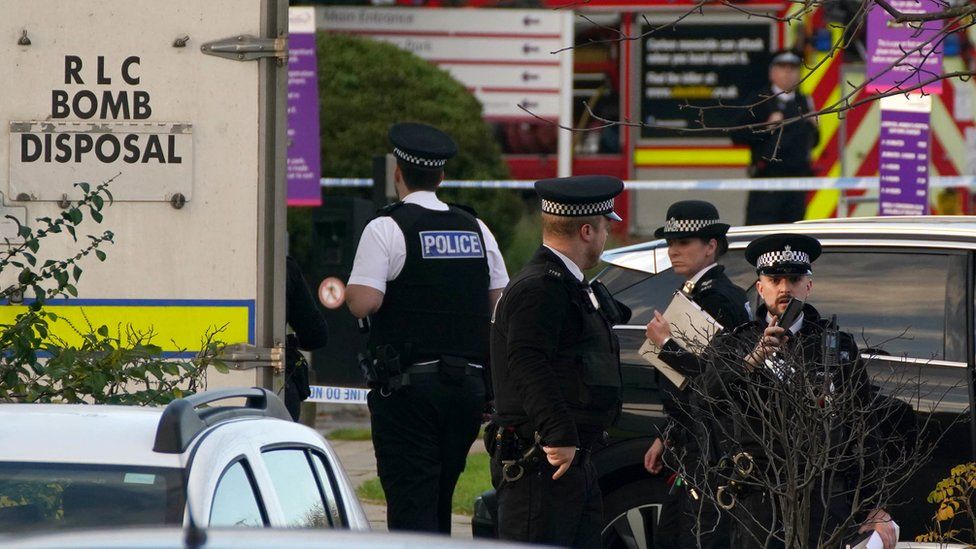 The BBC is not responsible for the content of external sites.