Michael Fawcett faces claims he offered to help a wealthy Saudi donor secure an honour.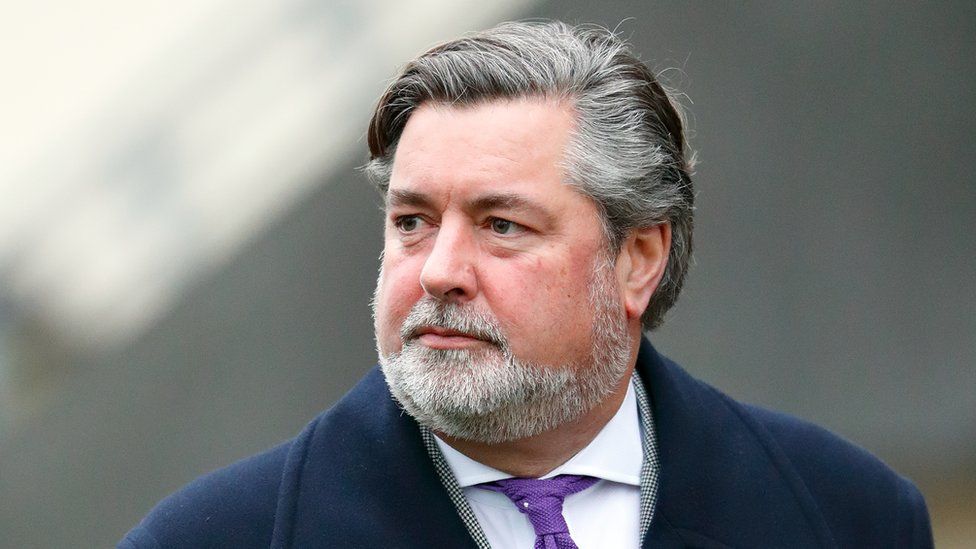 The chief executive of the Prince of Wales's charity has resigned amid accusations he helped a major donor secure an honour.
Michael Fawcett, Prince Charles's aide for 40 years, has left the Prince's Foundation and his event planning firm will no longer work for Clarence House, a spokesperson said.
The prince has denied any knowledge of the offer of honours to a donor.
A spokesperson for the prince's charity said: "Michael Fawcett has resigned from his post as CEO of The Prince's Foundation."
Mr Fawcett became CEO of the foundation in 2018. It aims to promote sustainability, renovate the Dumfries House Estate and offer education and training programmes in construction and traditional crafts.
He said he would step down temporarily after the Sunday Times and Mail on Sunday published allegations that he had offered to help Saudi businessman Mahfouz Marei Mubarak bin Mahfouz secure an honorary CBE and British citizenship.
Mr Mahfouz, who denies any wrongdoing, donated large sums to restoration projects of particular interest to Prince Charles, according to the Sunday Times.
He received an honorary CBE in late 2016.
The Mail on Sunday published a letter from Mr Fawcett in 2017 in which he reportedly said he was willing to make an application to change the CBE to a KBE – an honorary knighthood – and to support Mr Mahfouz's application for citizenship.
Mr Fawcett was then chief executive of the Dumfries House Trust and said the applications would be made in response to "the most recent and anticipated support" of the charity by Mr Mahfouz.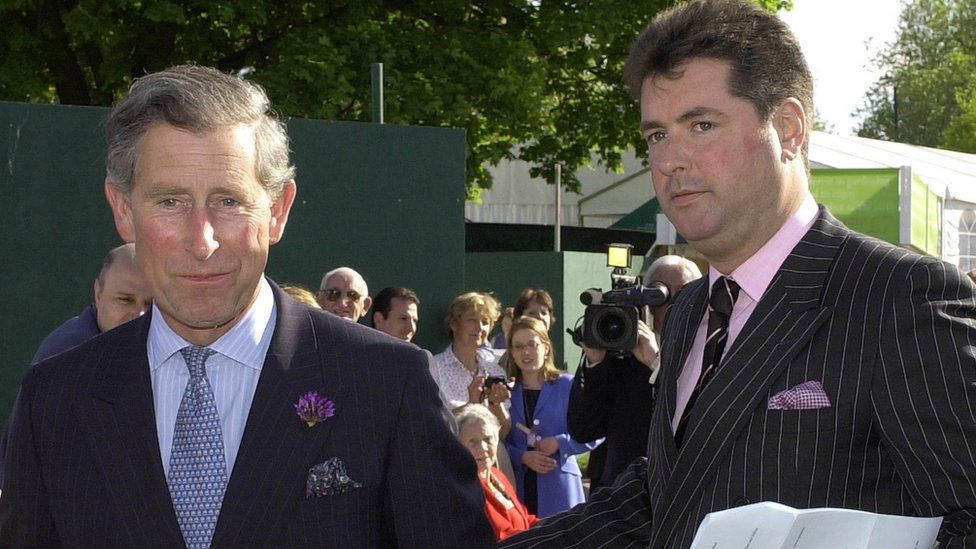 In September, Clarence House said Prince Charles had "no knowledge of the alleged offer of honours or British citizenship on the basis of donation to his charities".
The prince and Mr Fawcett were said to be fully supportive of an investigation into the claims by the Prince's Foundation.
Mr Fawcett began working for the Royal Family in 1981 as a footman to the Queen, before later moving to the household of Prince Charles and becoming his valet.
In 2003, he was cleared of allegations of financial misconduct over the sale of royal gifts.
He resigned after an internal report criticised the running of Prince Charles' household, but he continued to work as a freelance fixer and events manager for the prince.