The chancellor says conduct rules should be "followed to the letter" amid ongoing sleaze allegations.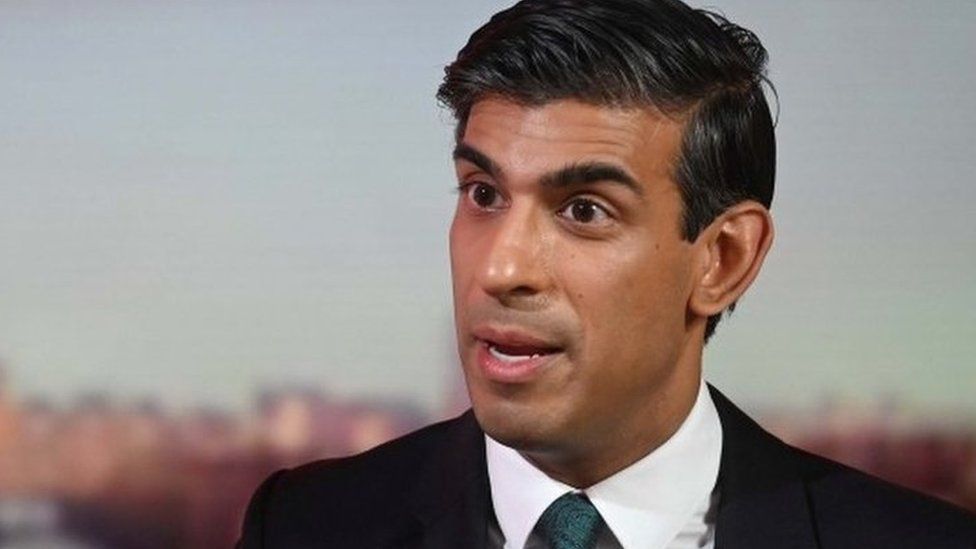 The government needs "do better than we did last week" in handling MPs' standards, Rishi Sunak has said.
The government was forced to do a U-turn after widespread outrage over its attempt to block the punishment of Tory MP Owen Paterson for paid lobbying.
The chancellor told the BBC that correct processes should be "followed to the letter" in such cases.
It comes amid ongoing controversy over Tory MPs being paid large sums to do extra work.
Another Conservative MP, Sir Geoffrey Cox, has been accused of using his Commons office for paid legal work.
This is banned under Parliament's code of conduct and Sir Geoffrey, who has made almost £900,000 as a barrister in the last year, denies any wrongdoing.
Asked about the allegations against Sir Geoffrey, which are being investigated by Parliament's Committee on Standards, Mr Sunak told BBC economics editor Faisal Islam: "I'm not familiar with specific details of that case. It wouldn't be right for me to comment on individuals.
"But we do have established independent parliamentary processes that govern all of these things and it's absolutely right that those are followed to the letter.
"Reflecting on all of these things over recent days, for us as a government, we need to do better than we did last week and we know that."

The code of conduct prohibits:
Paid lobbying (attempts to alter policy) of government or other public bodies
The use of "public resources", including parliamentary premises, for work not carried out as an MP or minister
Any "relevant" outside interests when speaking in debates or taking part in other parliamentary activities
Individual payments of more than £100 from an outside source
Gifts totalling £300 or more from a single source in the course of a year

On Wednesday, Prime Minister Boris Johnson said the UK was "not remotely a corrupt country" and that MPs who broke the rules should face "appropriate sanctions".
MPs are allowed to have second jobs but their code of conduct says they cannot use public resources, including parliamentary offices, for "personal or financial benefit".
Paid lobbying – attempting to influence government policy for money – is also banned.
Mr Paterson, a former cabinet minister, resigned as an MP last week after he was found to have done this on behalf of two firms.
Mr Paterson denies breaking the rules, and says an investigation into his conduct by Parliament's standards commissioner, Kathryn Stone, was conducted unfairly.
Last week the government blocked a proposal to suspend him from the House of Commons for 30 days, instead suggesting that the system for investigating MPs should be reviewed.
But ministers U-turned the next day, amid fury from opposition MPs and some Tories.
On Wednesday, Commons Speaker Lindsay Hoyle said the controversy had been a "dark day" for Parliament – and urged MPs from different parties to help "move Parliament to a better place".