Brenda Devine, from Greysteel, has not been able to go home for months due to a shortage of carers.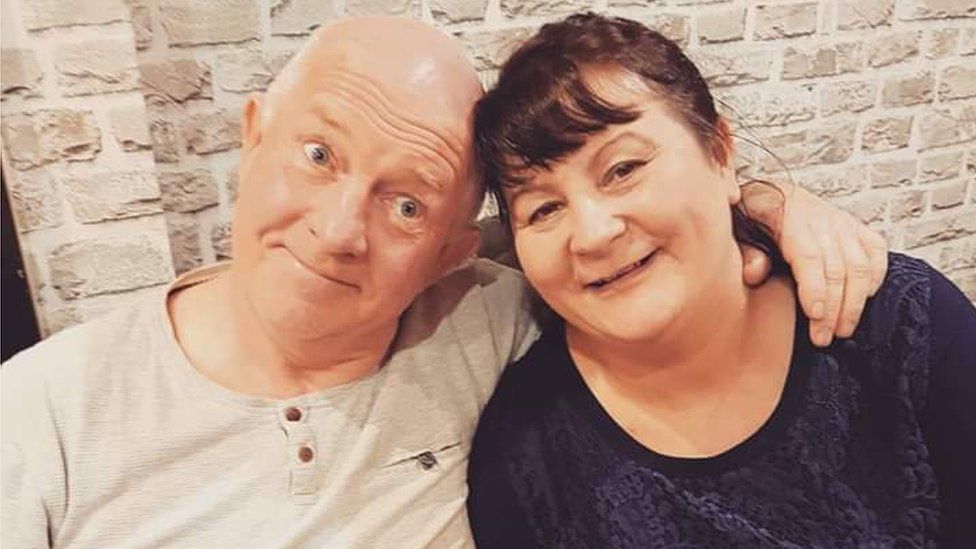 A woman with Alzheimer's has been left stranded in hospital because of a lack of carers to help look after her at home, he husband says.
Brenda Devine, 57, from Greysteel, County Londonderry, was admitted to the Waterside Hospital seven months ago.
Her family said she had been told she was ready to go home, but could not leave due to a shortage of carers.
Her husband Terence said it felt like his wife was "in a prison and I can't get her out".
"She has been released, but I can't get her home," he told BBC Radio Foyle.
The Western Health and Social Care Trust said it did not comment on individual cases.
Mr Devine said his wife was first admitted to Altnagelvin Hospital on 16 April after suffering severe abdominal pain at home.
She was transferred to the Waterside Hospital, where social workers carried out a care package assessment.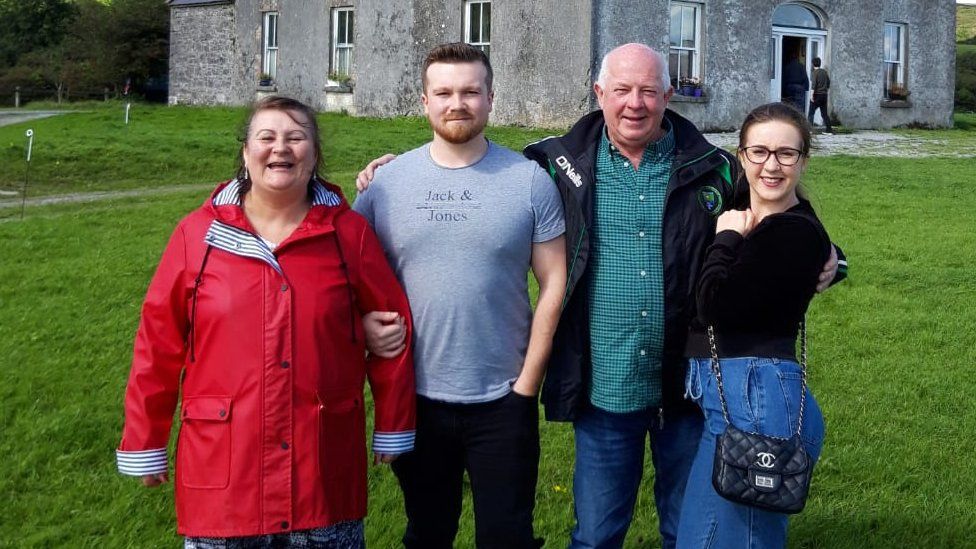 Care packages are required by elderly, disabled or vulnerable people who need help with washing, dressing or cooking, or who need adaptations to their home.
The assessment determined Brenda could leave hospital and be cared for at home with the help of professional carers, Mr Devine said.
But that has not happened.
"This is going on and on," Mr Devine said.
"I am up against a brick wall with nowhere to turn. I thought Brenda would have been home months ago, every week is precious to me and to the family.
"The social workers have said there are no carers. The social workers, the hospital and the nurses have been doing a fantastic job, but there is no communication (with the trust)."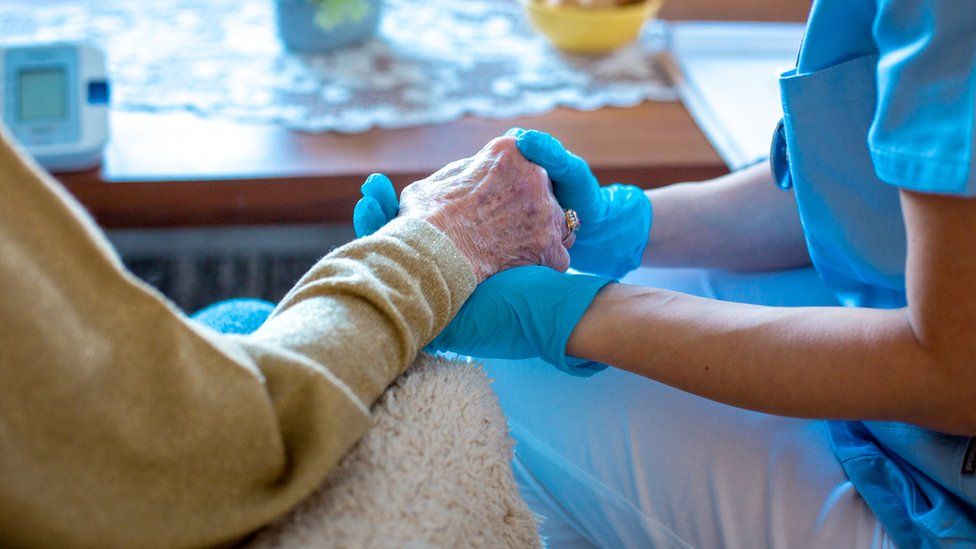 He said it is a "guessing game" as to when his wife might return home.
Due to Covid-19 visiting restrictions, visiting has been limited too.
Mrs Devine has not seen her son, granddaughter or wider family since she was first admitted to hospital.
Mr Devine said the situation is "soul-destroying" and "heartbreaking for the whole family".
"When Brenda was here, my mind was full. I enjoyed helping her, if it was the other way around she would do anything for me.
"The hospital at the minute is not the place for her, and we have a home for her."
Bernadine McCrory, operations director of the Alzheimer's Society, said Brenda's situation "is sadly not an isolated case at all".
"We have had reports [of shortage of carers] from all of the trusts so this is across all of Northern Ireland," Ms McCrory told BBC Radio Foyle.
She believes that despite the care system being drastically impacted by the Covid-19 pandemic, greater investment is needed.
Ms McCrory said she wants to see cases like Mrs Devine's addressed urgently, as she believes her current situation is "detrimental to herself and her whole family".
"While she may be in a hospital ward, she is socially isolated from her family as she can only see her husband and her daughter," she said.
"We really have got to start thinking of the value of the family carers because they are saving our health service thousands a week, but we aren't getting investment in the system to allow family carers to continue to do this."