George Linnane was rescued after he was injured and stranded in a cave system for two days.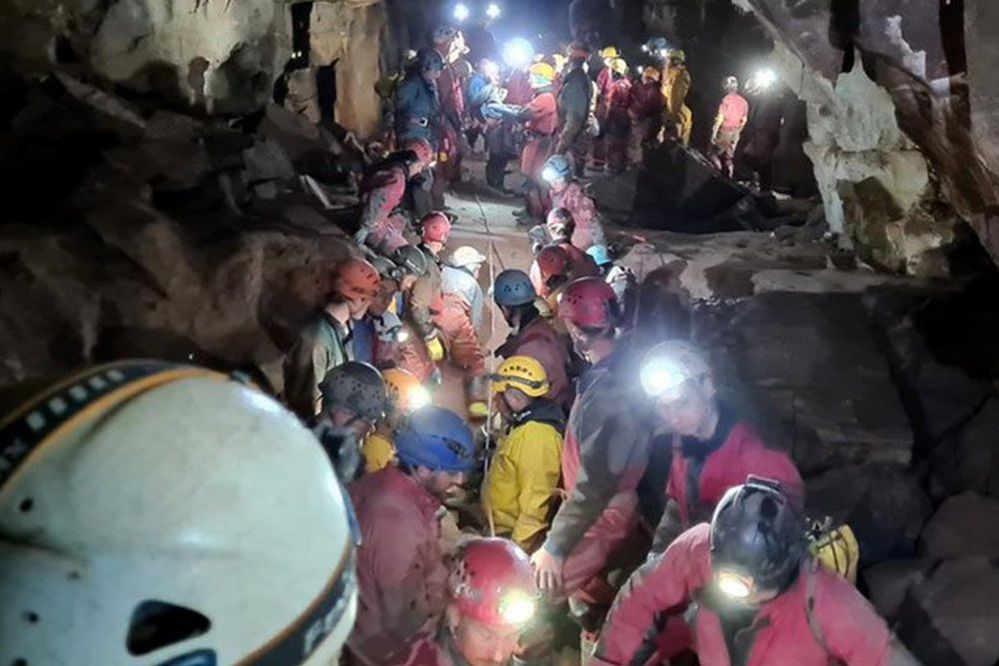 An injured man who was rescued after more than two days underground in a cave system has been named.
The BBC has been told that he is George Linnane, from Bristol.
He fell and was hurt while caving in the Ogof Ffynnon Ddu cave system in the Brecon Beacons on Saturday.
He had broken his tibia and fibula, his jaw, and had chest injuries, a spokesperson for South and Mid Wales Cave Rescue Team (SMWCRT) said.
It took 16 cave rescue teams across England, Wales and Scotland coming together to make sure the rescue ended safely.
Another caver who was with Mr Linnane notified police about the incident at about 14:30 GMT on Saturday.
This was the longest cave rescue undertaken in . Previously, the longest had been a 41-hour operation.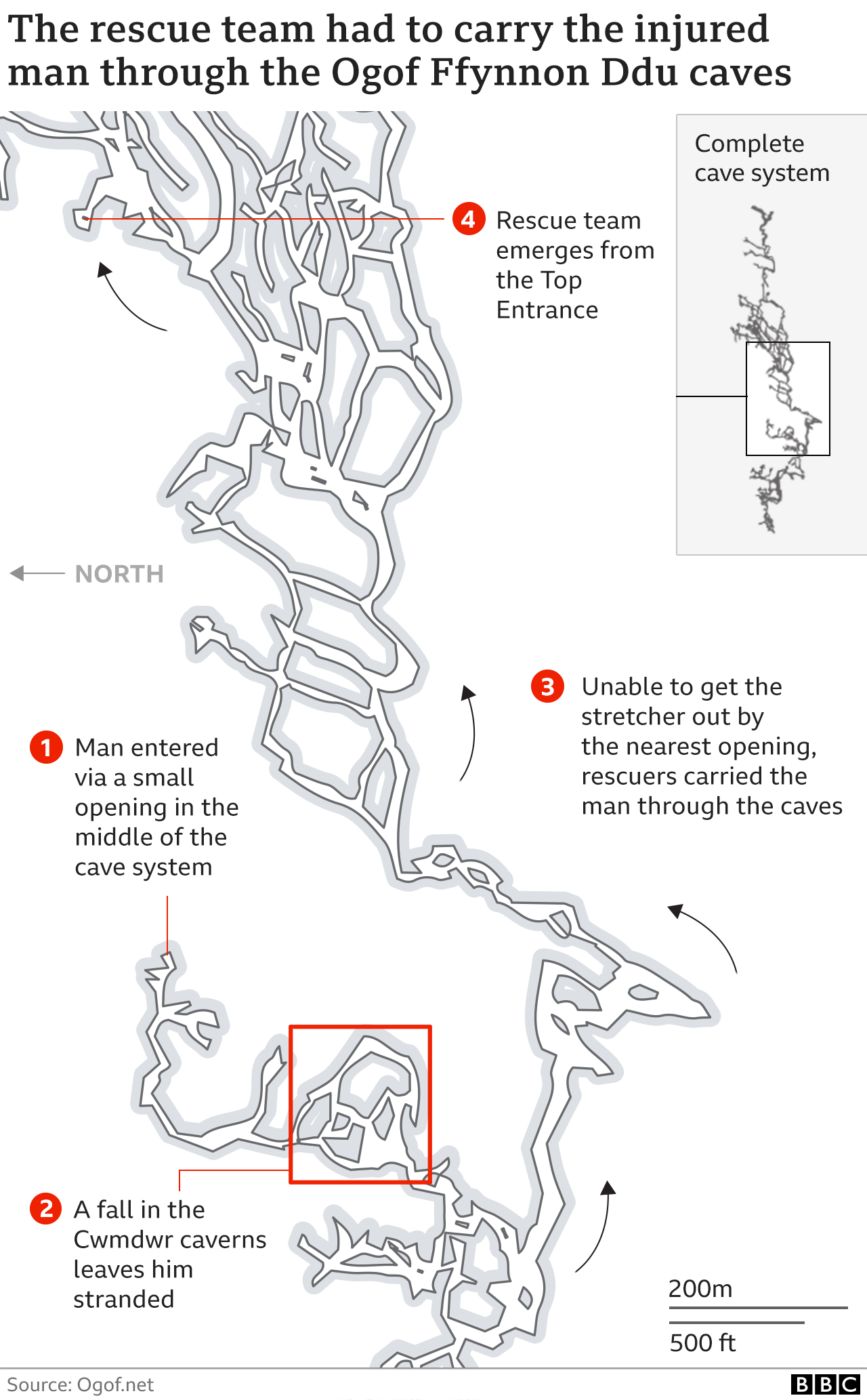 Foggy and wet conditions in the Brecon Beacons meant an air ambulance helicopter was unable to land.
Mr Linnane had to be moved on a stretcher by specialist crews working in shifts.