Five things you need to know about COP26 – the United Nations climate change conference – on Tuesday.
Here are five things you need to know about the COP26 climate change conference on Tuesday.

The inequalities that make women and girls more vulnerable to the effects of climate change are high on the agenda today. They form a large majority of the world's poor, often depending on small-scale farming for their livelihoods. The UK government is set to announce £165m to tackle climate change while addressing and empowering women to take climate action. And we can expect an appearance from Little Amal, the giant puppet of a 10-year-old Syrian refugee, meeting activists from the countries through which she has "walked" during a four-month, 8,000km (4,970-mile) journey from the Syrian border.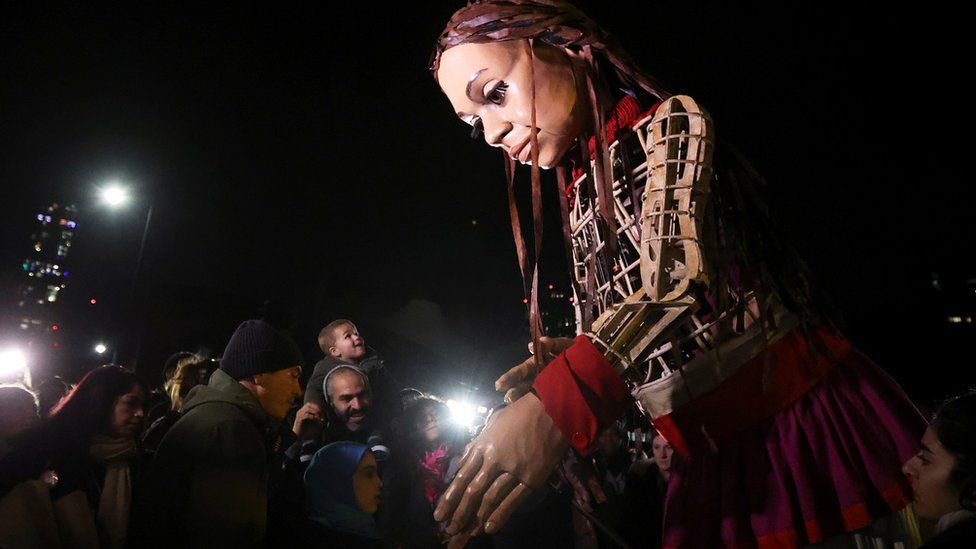 With negotiations in Glasgow at a critical phase, we asked more than a dozen climate scientists, negotiators and economists what they wanted to see agreed. Top of their list is a greater commitment to "net zero" emissions targets – in other words not increasing the amount of greenhouse gases (such as carbon dioxide, produced when we burn coal, oil or gas to generate power) in the atmosphere. As Prof Martin Siegert from Imperial College London puts it: "The longer you leave it, the more difficult it is to deliver net zero by 2050."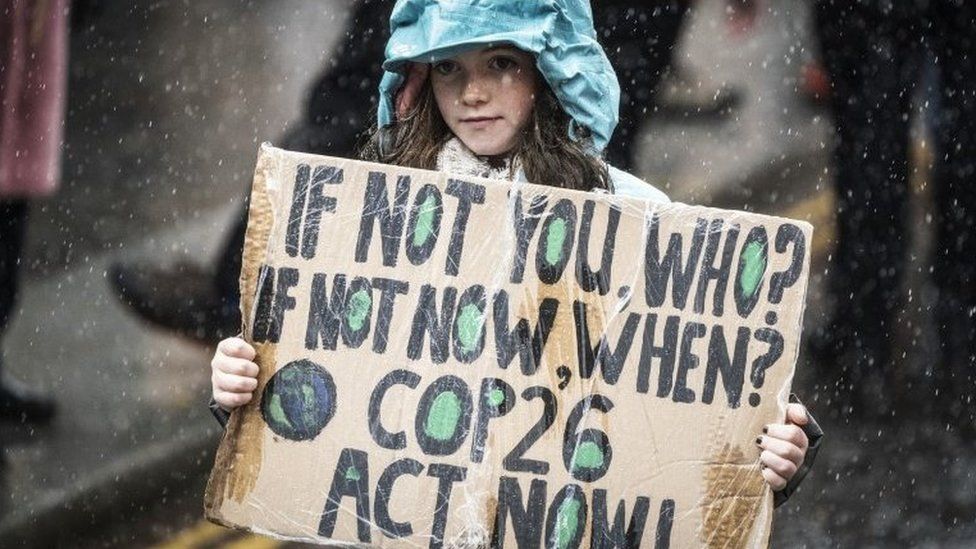 Former US President Barack Obama earned a standing ovation for a speech declaring the world "nowhere near where we need to be" to avoid a climate catastrophe. He took aim at Donald Trump's "active hostility toward climate science" and chided Russia and China for their absence, calling on young people to "stay angry" while harnessing their frustration to press for political change. However, some activists pointed out the US had failed to honour key pledges made by Mr Obama's administration.

Want to shop sustainably but flummoxed by the language around "eco-friendly" products? Our business reporter Beth Timmins runs through seven ways to spot "greenwashing" – when companies make statements that make them sound more environmentally friendly than they really are.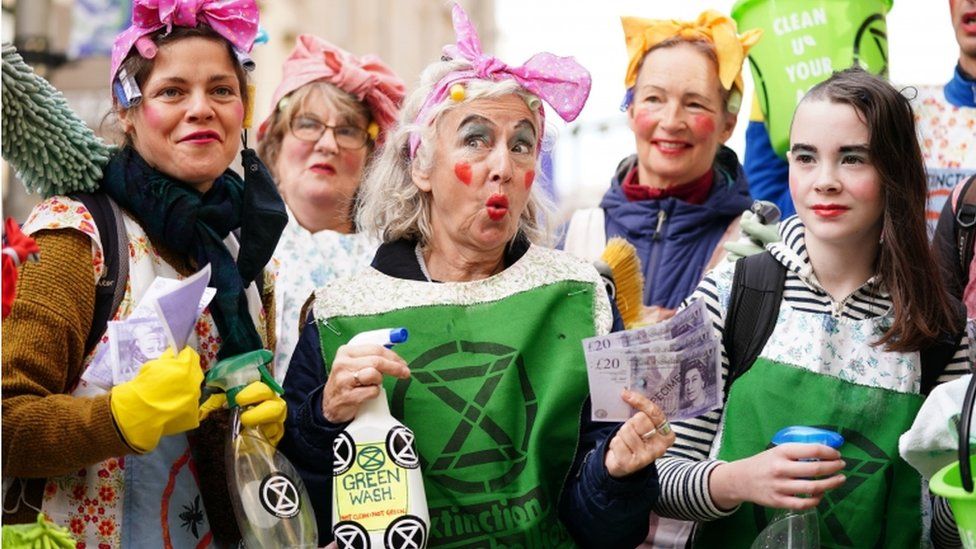 At his home in Shetland, he might be closer to Norway than Glasgow but engineer Rod Read's big idea is one that would doubtless fly with a lot of the delegates. He's developed a "turbine kite" technology that he says could be cheaper, more portable and even "cleaner" than static wind turbines.


You might have heard lots of references to the Paris agreement or accord. This was a legally binding international treaty on climate change, adopted by nearly 200 countries in 2015. Its most important aspect was an agreement between the countries to limit global temperature rises to well below 2C, and pursue efforts to limit them to 1.5C.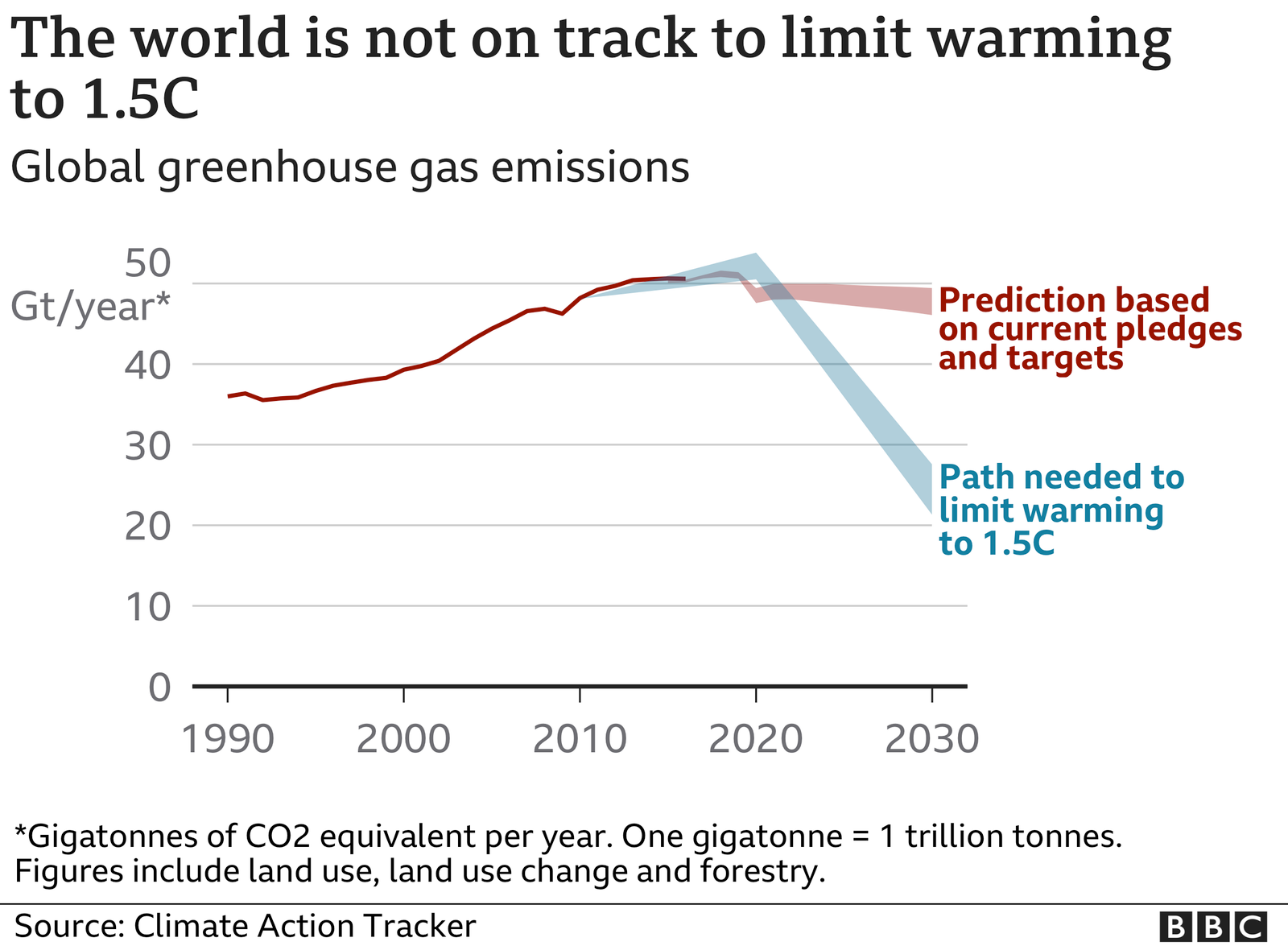 What questions do you have about changes in our climate?
In some cases your question will be published, displaying your name, age and location as you provide it, unless you state otherwise. Your contact details will never be published. Please ensure you have read our terms & conditions and privacy policy.
Use this form to ask your question:
If you are reading this page and can't see the form you will need to visit the mobile version of the BBC website to submit your question or send them via email to YourQuestions@bbc.co.uk. Please include your name, age and location with any question you send in.