A member of the public who helps oversee MPs' conduct talks of her disappointment after the week's row.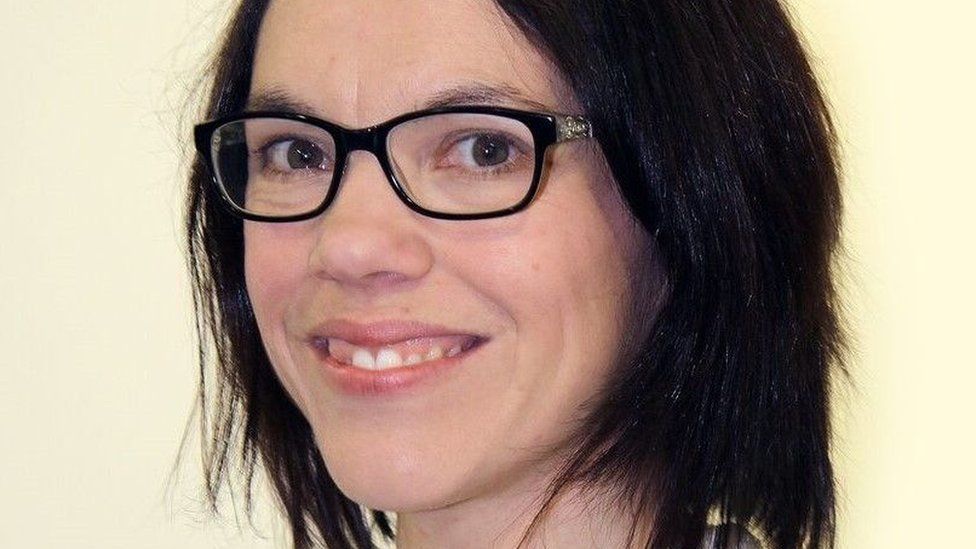 "I was upset and really disappointed," says Tammy Banks, reflecting on the row in Parliament this week over the policing of MPs' conduct.
In her day-to-day life, she runs a charity working to cut levels of sexual abuse in society.
But she is also one of seven members of the public that sit on the Commons Committee on Standards – making rulings on whether MPs have broken their code of conduct.
"I have real faith in the current system," she told BBC Radio 4's Week in Westminster.
"I think people have a perception that it is lay members versus MPs on the committee because there are seven [members of the public] and seven MPs, but it isn't like that at all.
"Not only do we have the voting majority, but actually everybody acts as individuals, so the debates are really, really intense and everybody comes from different perspectives and brings that in, whether they're a lay member or an MP."
But that system came under fire this week as a result of the case of Conservative MP Owen Paterson.
The committee recommended Mr Paterson be suspended for 30 sitting days for an "egregious" case of breaking lobbying rules, which was a tough enough sanction to lead to a recall petition and a by-election in his seat.
But his Conservative allies believed he had been treated unfairly during the investigation into his conduct without a fair chance to appeal the committee's findings, and Mr Paterson himself continued to deny any wrongdoing.
With the backing of the government, they went to the Commons to block the suspension and instigate a overhaul of the committee and the role of the Parliamentary Standards Commissioner, Kathryn Stone.
They won their vote, but it led to a furious backlash from opposition MPs, as well as some on the government's own benches, and saw No 10 perform a screeching U-turn due to a lack of cross-party support.
Mr Paterson himself then resigned as an MP within hours, still protesting his innocence but wanting a life "outside the cruel world of politics".
Education Secretary Nadhim Zahawi said backtracking on the "mistake" was the "grown-up thing to do".
But he said it was right for the government to continue with one part of its proposals – introducing a "right of appeal" for MPs under investigation – and it would be holding talks with MPs of all stripes.
"I've given four years of my life to this system because I really believe in it," said Ms Banks.
"I sit on the committee and I see the dedication, the passion and the commitment of everybody around that table."
The charity CEO was particularly distressed by the attacks she saw made on the standards' commissioner – with newspapers reporting a particular rift between No 10 and Ms Stone, ministers saying she should consider her position, and senior Tory MP David Davis calling her "amateurish".
"[I have seen] some of the slanderous comments about the commissioner… which I have just been appalled by," said Ms Banks.
"She works hard, she does her best and above everything else she is fair. Its been really hard to sit on the side-lines and see some of that happening."
But Ms Banks said she ended the week feeling more "positive" after support for the committee from all sides of the House.
"I think that within any system there is always room for improvement," she said.
"So I would welcome any type of review, and if reform is needed, then I think that is something that can be explored.
"But I can honestly say that if I was an MP, I would have real faith in the current system. It really is diligent."
Ms Banks also hopes the silver lining of the week's row would be more of the public understanding how the process works.
"When I joined the committee, I had only a very limited view of what the committee did and actually what happened in Parliament and how Parliament really worked," she said.
"I have learnt so much over the last four years and hopefully this process becoming 'newspaper worthy', so to speak, will reassure the public."
She concluded: "If this whole debacle has made people more aware of the system and of how the system works then I think that can only be a good thing."