Fifteen-year-old Keon died after he was shot and stabbed by a group of youths in Birmingham.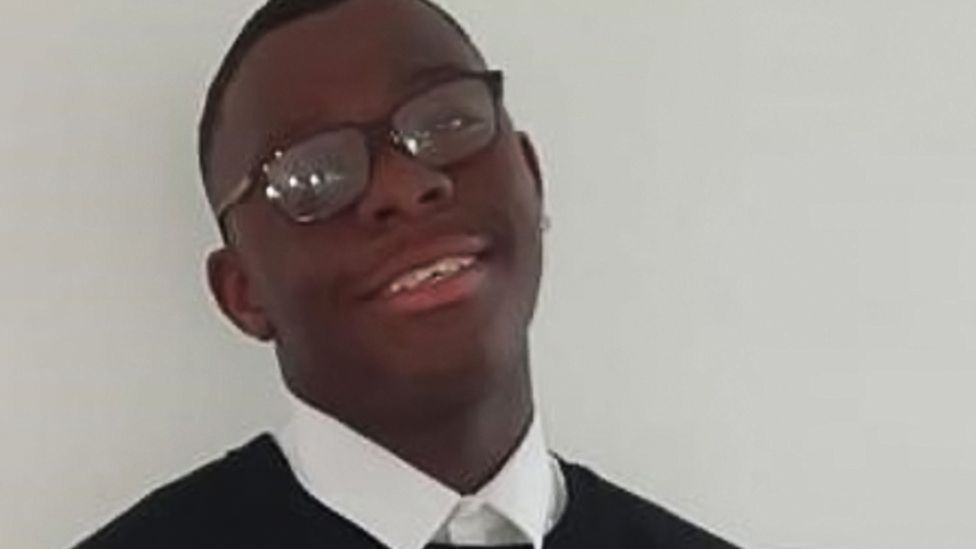 A fifth teenager has been found guilty of killing 15-year-old Keon Lincoln who was shot and stabbed outside his home.
A jury at Birmingham Crown Court convicted Kieron Donaldson, 18, of Aston Lane, Perry Barr, Birmingham, of manslaughter.
The schoolboy died after being attacked by a group of youths on Linwood Road, Handsworth, Birmingham, in January.
Donaldson, who was cleared of murder, was convicted of the lesser charge by a majority 10-2 verdict after the trial heard he "helped and supplied weapons" for a planned attack.
He is due to be sentenced on 29 November alongside his co-defendants.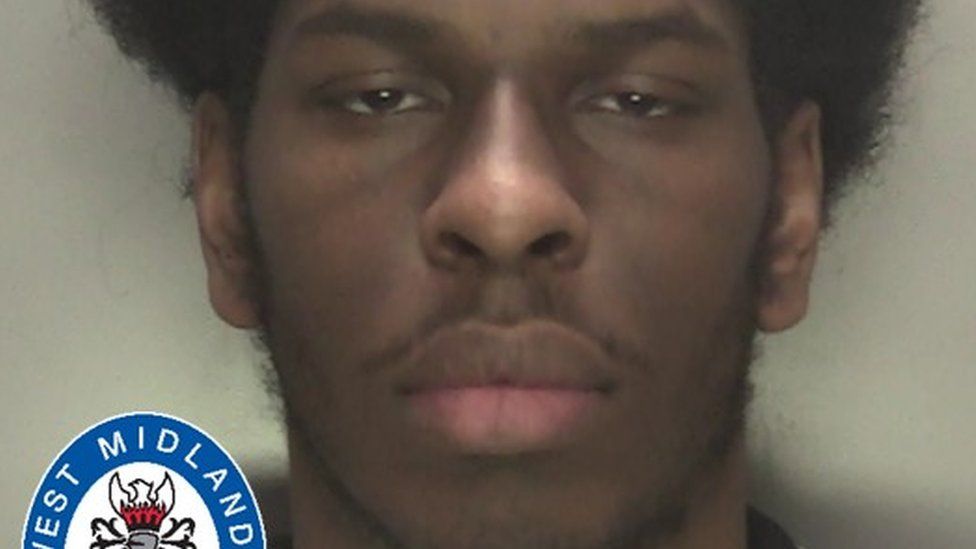 Jurors deliberated for 17 hours and four minutes before reaching a verdict on Donaldson.
They had been instructed to consider whether Donaldson had assisted or encouraged one of the defendants to carry out the attack, and were told he was not guilty of murder if they could not be sure he intended the attackers to cause Keon serious harm.
Judge Lord Justice William Davis said the four murderers would each receive a life sentence, with Donaldson facing a "significant" sentence.
A 14-year-old and a 16-year-old, who cannot be named due to their age, were convicted of murder alongside Tahjgeem Breakenridge, 18, from Oldfield Road, Balsall Heath, Birmingham, and Michael Ugochukwu, 18, of Twyning Road, Edgbaston, Birmingham.
The youngest was additionally convicted of possession of a firearm with intent to endanger life, while the 16-year-old, Breakenridge and Ugochukwu were all convicted of having an offensive weapon.
The court was told the 16-year-old was recorded on CCTV armed with a large knife as Keon was attacked.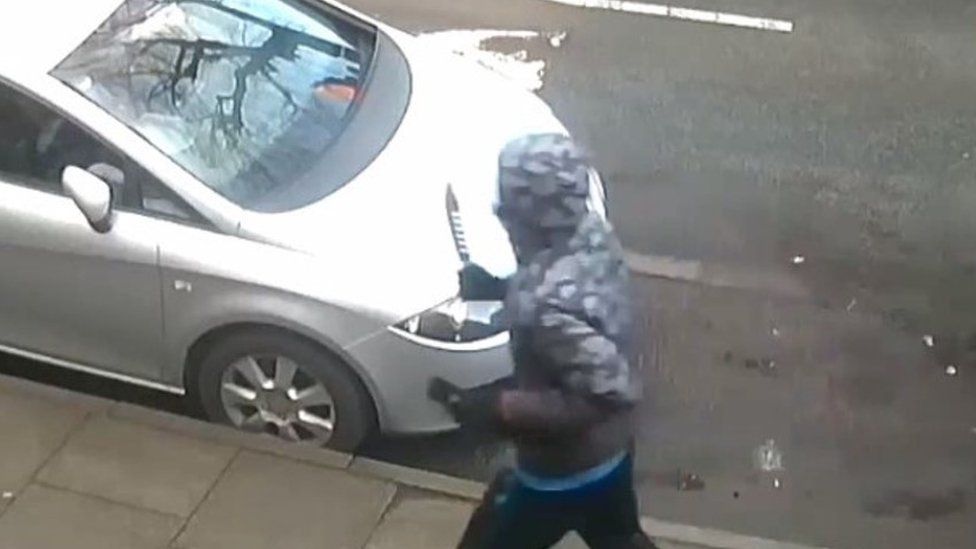 He was repeatedly stabbed by a group who had got out of a stolen car and chased him. He was then shot in the stomach as he lay on the ground, the court was told, and died two hours later at Birmingham Children's Hospital.
Prosecutors said a Ford S-Max, which had a false registration plate, was used. It later crashed on Wheeler Street, Birmingham, where investigators found forensic evidence including a hunting knife.
The court was told Donaldson had bought about a dozen knives online in the months before the killing, including one bearing Keon's blood found in the recovered vehicle.
It was also alleged that Donaldson's fingerprints were found on the blade of the weapon, while Ugochukwu's DNA was recovered from its sheath.
The trial heard Donaldson arranged for a taxi that picked up Breakenridge and Ugochukwu before the attack and dropped them off near his home.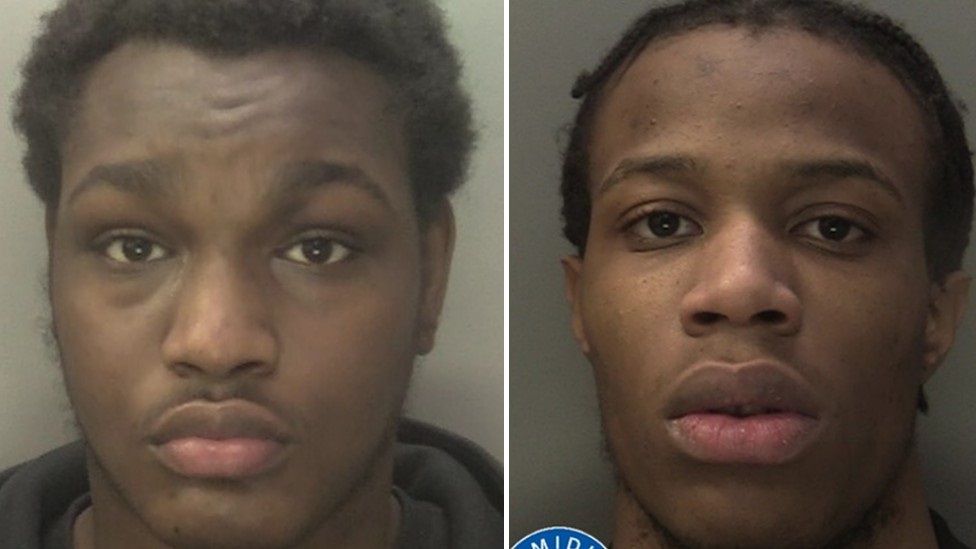 Detectives said it was unclear whether Keon was specifically targeted or attacked "by chance".
Det Insp Jim Colclough of West Midlands Police said the reason for the killing had not emerged during the trial, but he said those convicted "absolutely set out to cause someone some real harm that day".
He said: "The motive isn't clear at all. But the fact that they've gone out, and carried such weapons, and have acted for a purpose that at the moment is beyond us, I can't comprehend.
"I think as a society it is something that is really difficult for everyone to comprehend.
"People of that age should not be arming themselves with weapons and going out with a view of causing either someone really serious harm or killing them."

Exactly why the teenagers killed Keon Lincoln has never been clear, but the CCTV footage played in court showed that it was a planned and targeted attack, which begs the question why was the schoolboy stabbed and shot in the street outside his home?
A week after he died, the local community gathered outside Keon's house in Handsworth as a mark of respect. Family friend, Pastor Neville Popo, told the crowd: "This situation that we're in with the postcode war needs to stop. We now have to learn to respect each other and we can only do that by putting away the knife and the gun."
It was clear that he believed Keon's death was connected to the rivalry between so-called postcode gangs. The fact that the killers' car was abandoned on Wheeler street, where a 22-year-old was shot dead a few months earlier, would seem to be more than just an unhappy coincidence. Nearly two decades ago a senior police officer told me that [Wheeler St] had long been a "fault line" in the city, delineating the territory between rival groups.
Keon Lincoln appears to have been collateral damage in one of these petty disputes; the latest teenage fatality in the city that has seen too many young lives lost in recent years.

Detectives said there was no evidence to suggest territorial gang rivalries were linked to the killing.
Det Insp Colclough said the killers had shown an "indifference to what had gone on", but Keon's family had acted with "absolute strength" during the trial.
"I hope that these convictions can offer some form of solace to Keon's family who will clearly mourn his loss for the rest of their lives," he said.

The BBC is not responsible for the content of external sites.