Labour, Lib Dems and Greens consider giving an "anti-sleaze" candidate a free run at replacing the MP.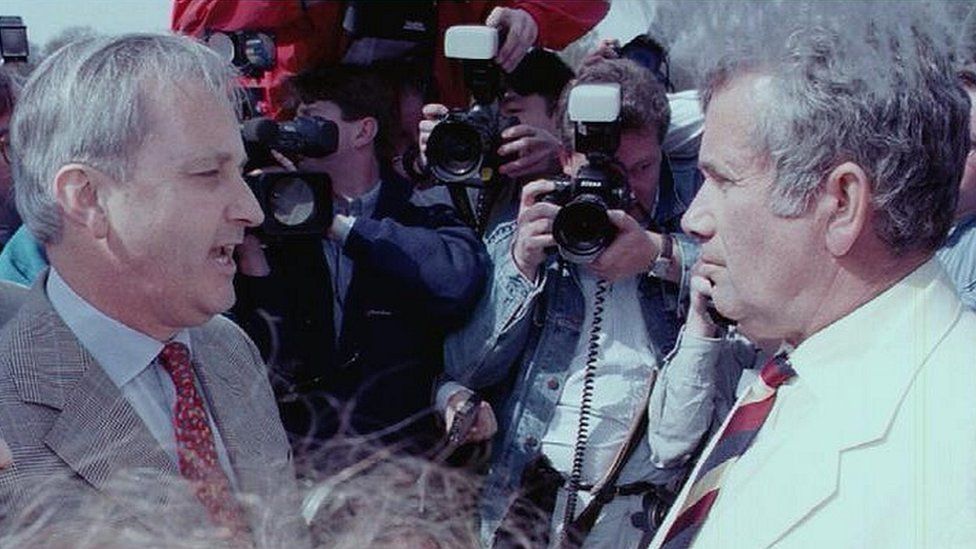 Labour, the Lib Dems and the Green Party are discussing standing aside and backing an independent "anti-sleaze" candidate in the by-election prompted by Tory MP Owen Paterson's resignation.
They are all said to be open to the proposal for the seat of North Shropshire, which is usually an ultra-safe one for the Conservatives.
Mr Paterson quit on Thursday amid a row over his breaking of MPs' rules.
No date has yet been set for the resulting by-election.
Opposition parties are looking back at the contest for the seat of Tatton, Cheshire, at the 1997 general election, when former BBC journalist Martin Bell took on – and defeated – Conservative incumbent Neil Hamilton.
Wearing a white suit, he campaigned as an independent on an "anti-sleaze" ticket, with the other major parties not putting up a candidate.
No final decision has been taken regarding the North Shropshire by-election, but a Labour source told the BBC a similar approach would be a "sensible idea".
However, one Lib Dem source raised a note of caution, saying: "The technicalities of having an independent candidate that opposition parties get behind are frankly a complete nightmare."
Mr Paterson has held North Shropshire since 1997, taking 62.7% of the vote at the 2019 general election, with Labour a distant second.
The Commons Standards Committee concluded last week that the former cabinet minister had misused his position as an MP to benefit two firms he worked for, after a damning report on his behaviour by standards commissioner Kathryn Stone.
It recommended he be suspended from the Commons for 30 sitting days, which could have prompted a by-election.
But on Wednesday, the government ordered its MPs to vote for an amendment to halt Mr Paterson's case and to rejig the standards system.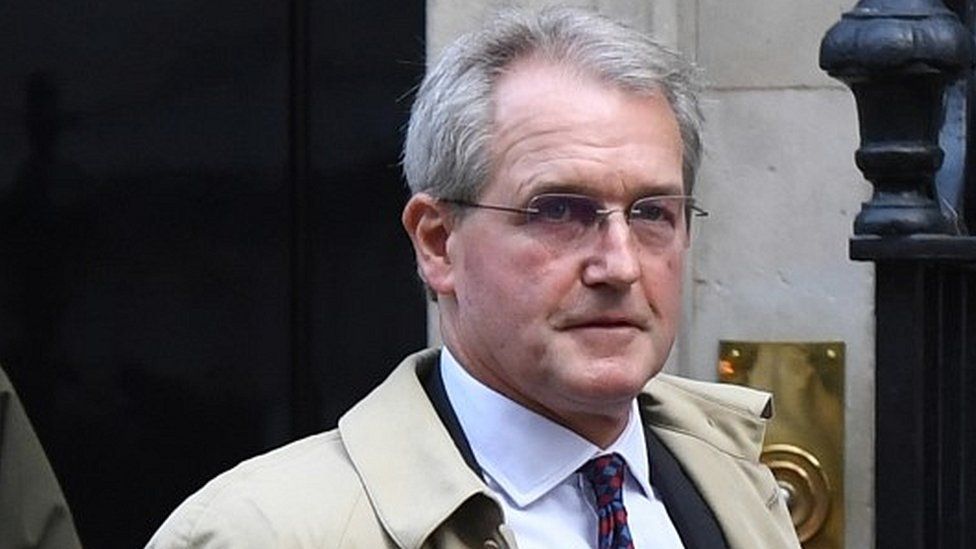 Amid an outcry from opposition parties. it changed its mind on Thursday and Mr Paterson, a former cabinet minister, announced he was quitting Parliament.
He said the past few days had been "intolerable", but called his decision "the right one".
Prime Minister Boris Johnson paid tribute to Mr Paterson's "distinguished career", describing him as a friend.
But Labour leader Sir Keir Starmer said Mr Johnson "must explain how he intends to fix the immense harm he has done to confidence in the probity of him and his MPs".