Owen Paterson has rejected the findings of an inquiry that found he breached Commons lobbying rules.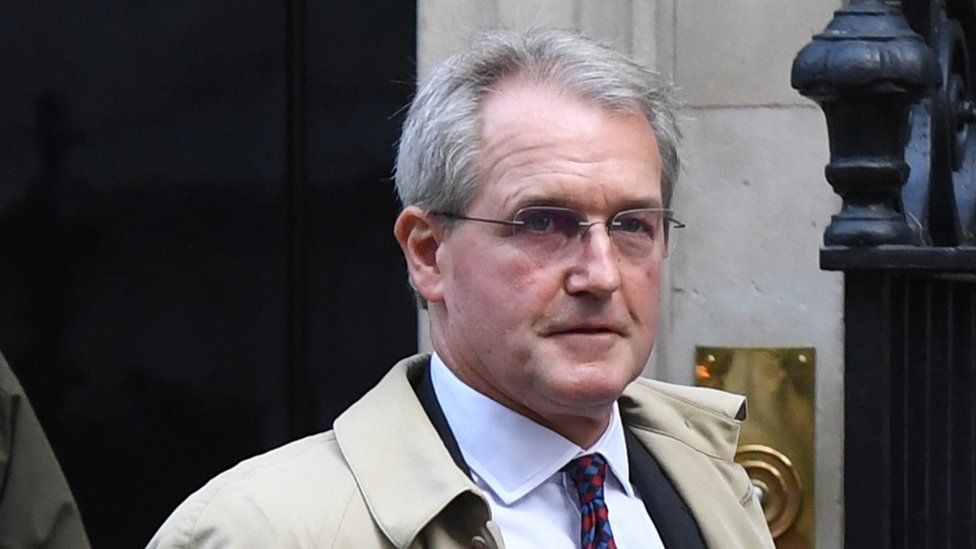 Allies of a Conservative MP found to have breached Commons lobbying rules will attempt later to stop him being suspended from Parliament.
The MPs' watchdog has recommended that Owen Paterson be suspended for 30 days for an "egregious" breach of rules banning paid advocacy.
It found he used his position as an MP to benefit two companies that paid him as a consultant.
But Mr Paterson rejected the findings – and said the inquiry had not been fair.
Speaking after the watchdog's report was published last week, he added: "I am not guilty and a fair process would exonerate me."
MPs will vote on Wednesday on whether to endorse a recommendation from the Commons Standards Committee that he be suspended for 30 sitting days.
A suspension of this length would automatically trigger a recall petition, which could lead to a by-election if 10% of eligible voters in Mr Paterson's constituency sign the petition.
However, Mr Paterson's supporters, led by fellow Tory MP and former Commons leader Andrea Leadsom, will try to overturn the recommendation.
They will try to push an amendment that would instead see a new committee set up to consider changes to the process for investigating MPs.
This would also allow for the case against Mr Paterson to be reconsidered.
It will be up to Commons Speaker Sir Lindsay Hoyle to decide whether the amendment should be voted on.
Votes to suspend MPs are normally approved without incident, and proposals to amend a proposed sanction are historically rare.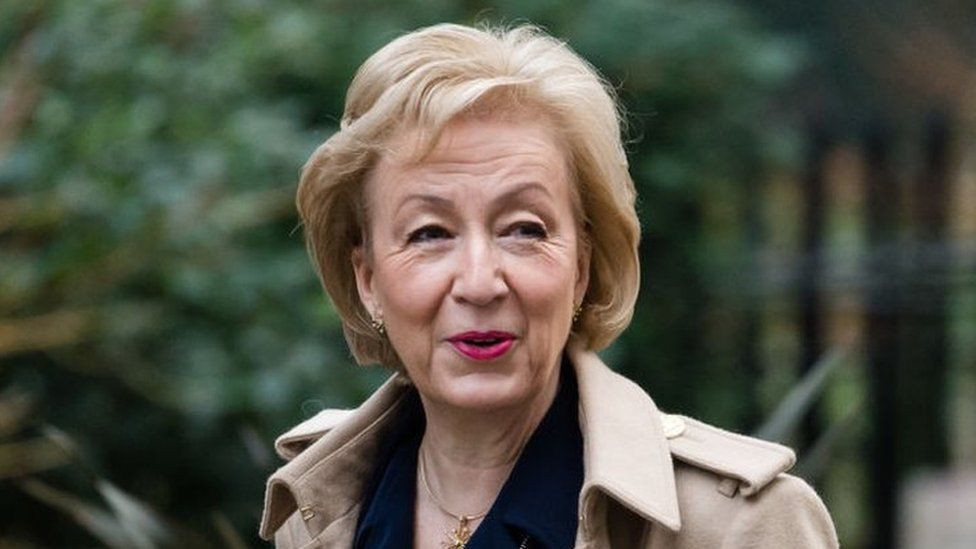 The committee's recommendation followed an investigation by Parliament's standards commissioner, Kathryn Stone.
The committee's report said he had breached Commons lobbying rules in making approaches to the Food Standards Agency and Department for International Development ministers about Randox and Lynn's Country Foods, which employed him as a paid consultant.
It noted that there was no immediate financial benefit secured by the two firms, but that Mr Paterson's approaches could "clearly have conferred significant benefits on Randox and Lynn's in the long term, and even in the short term secured meetings that would not have been available without Mr Paterson's involvement".
Mr Paterson, a former cabinet minister, has denied any wrongdoing, and argued his approaches were within the rules because he was seeking to alert ministers to defects in safety regulations.
This argument was rejected by the commissioner, who said this only applied in the case of his initial approach and first meeting.
However, Mr Paterson has hit back against the findings and the system under which he was investigated – in particular, the lack of a right of appeal and the inability to call witnesses in his defence.
He also said the process was "a major contributory factor" in the death of his wife, Rose, who took her own life last year.
In its 175 page report, the cross-party committee considered his criticisms of the investigation and rejected them.
It also said it had taken the circumstances of his wife's death into account when considering Mr Paterson's conduct.