The US president calls the Chinese leader's absence from the Glasgow summit a "big mistake".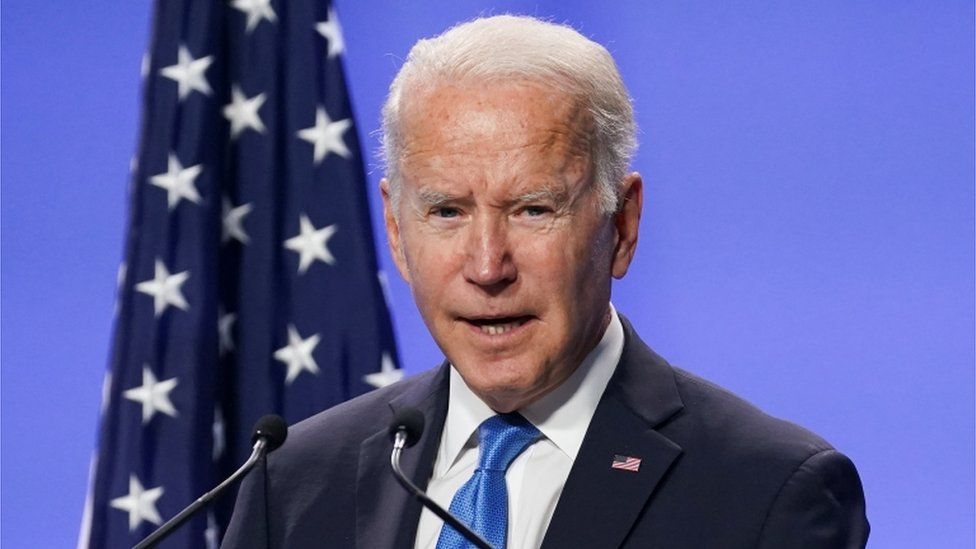 US President Joe Biden has criticised the leaders of China and Russia for not turning up to the COP26 climate summit.
In a speech on Tuesday night, Mr Biden said climate was "a gigantic issue" and China "walked away" – adding it was the "same thing with Russia and Putin".
Neither Russian President Vladimir Putin nor Chinese leader Xi Jinping are at the summit.
Both countries however have sent delegations to the talks, which are due to run for two weeks until 14 November.
China is the world's largest emitter of carbon dioxide, followed by the US. Russia is the fifth largest after the EU and India.
More than 120 leaders turned up at the conference in Scotland's largest city.
Mr Biden made his comments when asked about the role that other countries – including China, Russia and Saudi Arabia – have played in talks so far.
He said the same about Mr Putin, saying that Russia's wilderness is burning and their president "stays mum" about the issue.
Mr Putin's spokesman Dmitry Peskov gave no reason why the Russian leader would not attend when they announced the decision in October, although he said climate change was an "important" priority for Russia.
President Putin said Russia would also strive to reach carbon neutrality "no later than 2060" in an international energy forum speech on 13 October.
Net zero, or becoming carbon neutral, means not adding to the amount of greenhouse gases in the atmosphere.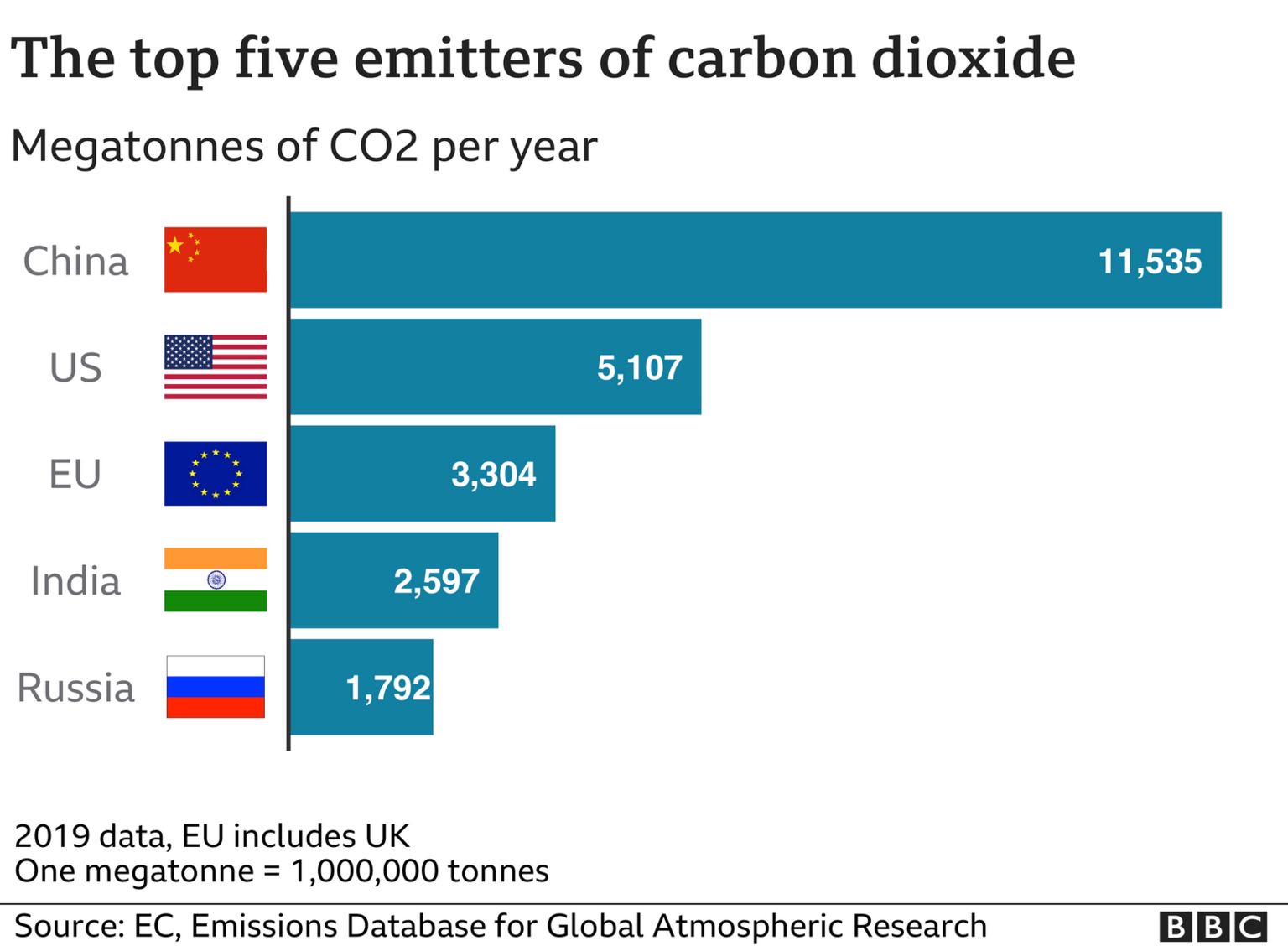 Climate change is one of the world's most pressing problems. Governments must promise more ambitious cuts in warming gases if we are to prevent greater global temperature rises.
The summit in Glasgow is where change could happen. You need to watch for the promises made by the world's biggest polluters, like the US and China, and whether poorer countries are getting the support they need.
All our lives will change. Decisions made here could impact our jobs, how we heat our homes, what we eat and how we travel.