The incident at a popular tourist site happened when one cabin came loose from its cable and fell.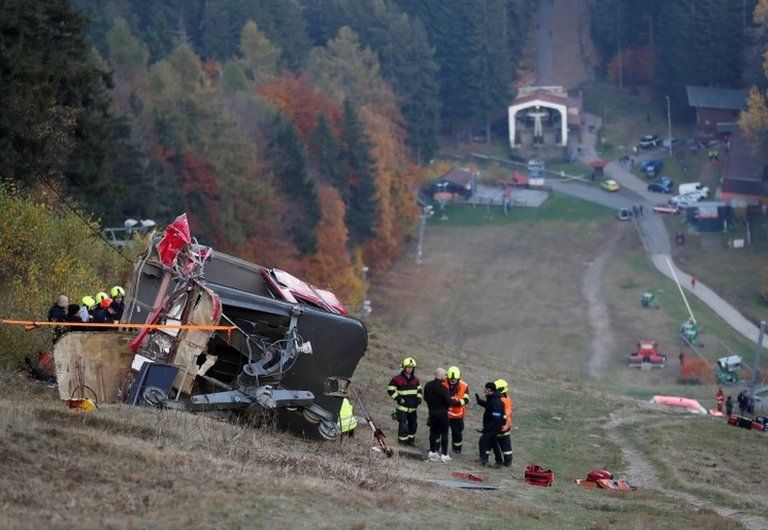 One person has died after a cable car became detached and plunged to the ground in the Czech Republic.
The victim in Sunday's incident, on the Jested mountain in the north of the country, is believed to be a guide. He was the only person in the cabin.
Fourteen people who were in a cabin travelling in the opposite direction were rescued by firefighters.
An investigation has been launched into why the cabin came loose at the popular tourist destination.
The cable route to the 1,012-metre (3,320ft) high Jested mountain near the city of Liberec uses two cabins, each operated manually by a member of staff.
Last year, more than 210,000 people used the cable cars, according to the Lidove Noviny newspaper.