Bars and clubs are expected to be busy on Halloween night with social distancing laws also scrapped.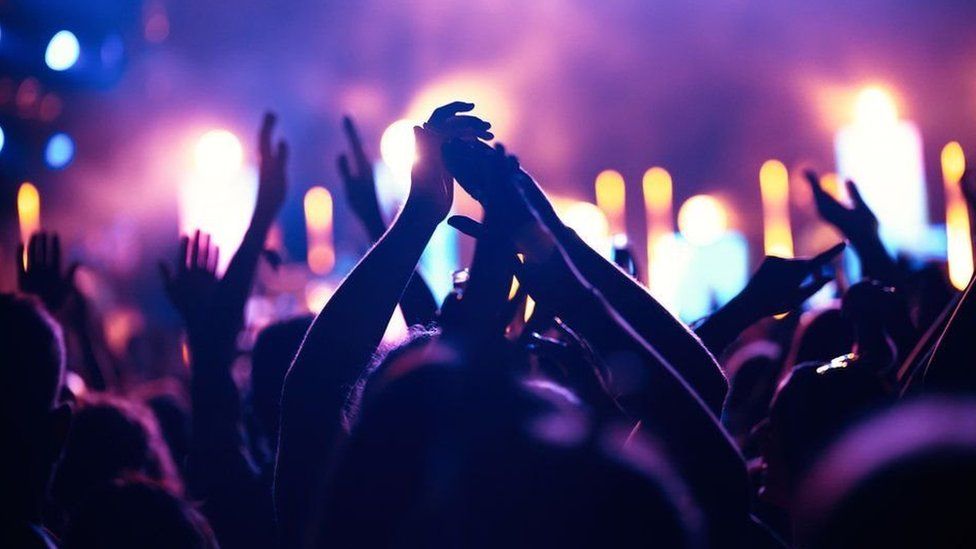 Nightclubs in Northern Ireland will reopen on Sunday as some remaining coronavirus restrictions imposed last March are lifted.
Venues across the rest of the UK and Republic of Ireland have already welcomed back customers.
The hospitality sector is expected to be busy on Halloween night, with legal requirements on social distancing also being scrapped.
Ministers want people to be sensible and exercise personal responsibility.
First Minister Paul Givan said: "We ask everyone to keep following the public health advice – the responsibility lies with each of us to protect ourselves, our families and the whole community."
Deputy First Minister Michelle O'Neill said: "This latest set of relaxations must go hand in hand with the necessary mitigations and personal behaviours that will help to manage risks as people socialise together."
The scrapping of 1m (3ft) distancing also means nightclubs can reopen their doors and restrictions banning dancing in those venues have now been removed.
People will also be able to move around venues and stand to have a drink or eat food.
Customers will not have to wear face coverings when they are eating, drinking or dancing in such venues.
It is understood advice from health officials supported the decision taken, arguing that dancing is a "strenuous" activity for which face coverings are not recommended.
People will not yet be required to show proof of vaccination to enter nightclubs in Northern Ireland.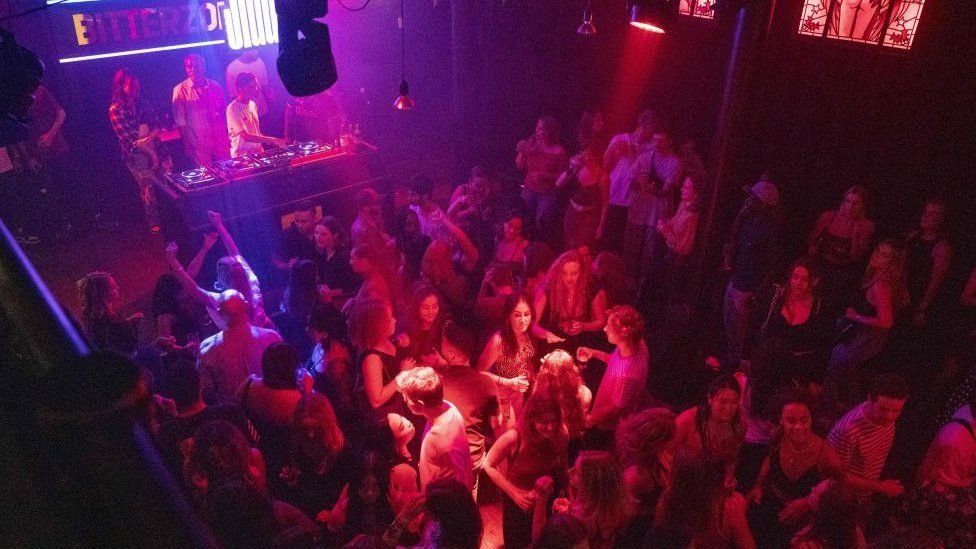 The Stormont executive has yet to decide whether to deploy a compulsory system, which is being developed by the Department of Health.
At present, it is guidance that venues and event organisers ask people to demonstrate either:
proof of full vaccination for more than two weeks
proof of a negative PCR or lateral flow test taken within 48 hours of entry
proof of a positive PCR test for Covid-19 within the previous 180 days
Some venues are voluntarily implementing the measures.
The Alliance Party and the SDLP have publicly called for mandatory vaccine certification to be introduced now but other parties remain reluctant to do so, saying they would prefer it remained up to businesses to manage themselves.
Mr Givan, the first minister, said face coverings would remain mandatory in certain indoor settings into next year.
He said other measures under consideration if cases rise sharply or hospital pressures increase were the possible use of mandatory vaccine certification, strengthening self-isolation rules for close contacts of those who contract the virus, and a "re-imposition" in law of social distancing in certain settings.