An inquiry finds police seemed "reluctant to investigate" claims against former MP Lord Janner.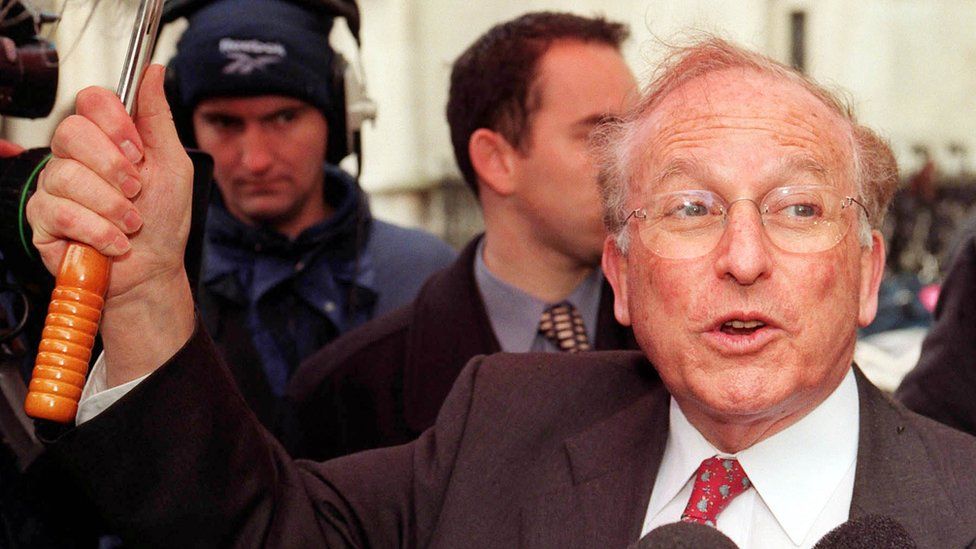 Police investigations into allegations of child abuse against a former MP were marred by "a series of failings", a report has found.
The Independent Inquiry into Child Sexual Abuse (IICSA) said Leicestershire Police officers "shut down" investigations into Lord Janner "without pursuing all inquiries".
It also criticised Leicestershire County Council's "sorry record of failures" over abuse.
The former MP died in December 2015.
Professor Alexis Jay, chairman of the inquiry, said police and prosecutors "appeared reluctant to fully investigate" claims against Lord Janner despite "numerous serious allegations".
"On multiple occasions police put too little emphasis on looking for supporting evidence and shut down investigations without pursuing all outstanding inquiries," she said.
"This inquiry has brought up themes we are now extremely familiar with, such as deference to powerful individuals, the barriers to reporting faced by children and the need for institutions to have clear policies and procedures setting out how to respond to allegations of child sexual abuse."
Lord Janner's family has always maintained his innocence.
His son Daniel said the inquiry "fails to challenge our late father's innocence" and "offers no proof whatsoever of guilt".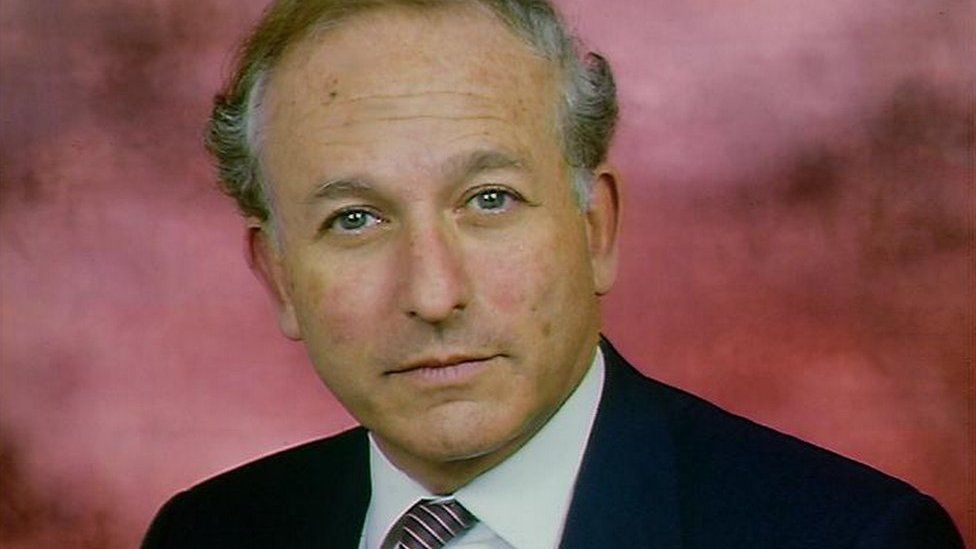 The inquiry heard accounts from 33 complainants, with allegations of abuse stretching across three decades.
In 1999, Leicestershire Police's Operation Magnolia looked into allegations made against the politician, but the inquiry found it "seemingly involved a deliberate decision by [the force] to withhold key statements" from the Crown Prosecution Service (CPS), which it described as "serious and inexcusable".
Operation Dauntless was set up in May 2006 following further claims from another alleged victim, with the report criticising police and CPS decisions not to carry on the investigation as "unsound and strategically flawed".
In 2012 a further police probe, named Operation Enamel, was set up to look at evidence that may not have been considered in earlier investigations.
After further evidence and more complainants came forward, Lord Janner was charged with 22 offences, including indecent assault and buggery, which dated from the 1960s to the 1980s.
At the time of his death, Lord Janner was due to face a trial over claims made by nine complainants, with the prosecution seeking to add further charges.

Lord Janner was the subject of child sex abuse allegations dating back to 1955.
Three police investigations took place in the 1990s and 2000s, but no charges were brought.
Following a fourth inquiry, he was charged in 2015 with offences against nine alleged victims. Police say 40 people accused him of abuse.
The peer, who had dementia, was ruled unfit to plead, and died aged 87 before a trial of the facts could take place.
An independent inquiry in 2016 found the three earlier investigations were "missed chances" to prosecute him.
Nine of Lord Janner's accusers began the process of suing his estate for damages.
Three dropped their cases in March 2017 and the remaining six two months later.

The inquiry also heard "a number" of staff at Leicestershire County Council had concerns over Lord Janner's association with a child in care.
The report stated "undue deference" was shown to the politician, who had "unrestricted access" to the child, with "little if any thought given to any child protection issues".
No inquiries were made into staff concerns, and the council has accepted it "failed to take adequate steps in response" to them.
The inquiry also examined the Labour Party's response to the allegations, saying it was not enough for it to leave it to the police and CPS due to Lord Janner's "privileged and powerful position".
David Evans, the current general secretary, told the inquiry new systems were now in place should any allegations be made against a sitting MP.
Leicestershire Police said the force would study the report "scrupulously and examine it for any actions or improvements".
Chief Constable Simon Cole said: "I would like to reiterate the wholehearted apology I gave in February 2020 to any complainant whose allegations during earlier police investigations into Lord Janner were not responded to as they should have been.
"It is fair and correct to say that the allegations could and should have been investigated more thoroughly, and Lord Janner could and should have faced prosecution earlier than 2015."
Leicestershire County Council leader Nick Rushton said the authority accepted the report's findings.
"The council at the time simply did not do enough to keep the children in its care safe and for that, I am sorry," Mr Rushton said.
A spokesperson for the CPS added: "The CPS has acknowledged past failings in the way allegations made against Lord Janner were handled. It remains a matter of sincere regret that opportunities were missed to put these allegations before a jury."
Richard Scorer, a lawyer at Slater and Gordon – which represented 14 complainants at the inquiry – said: "Had investigations been conducted properly, it is clear that Lord Janner could have been prosecuted in his lifetime.
"Sadly the clock cannot be rolled back and the criminal trial of Lord Janner which could and should have taken place will never be possible."
If you or someone you know has been affected by this story please visit the BBC Action Line.

The BBC is not responsible for the content of external sites.