The teenager has been arrested and charged over the death of Justin McLaughlin, 14, in Glasgow on Saturday.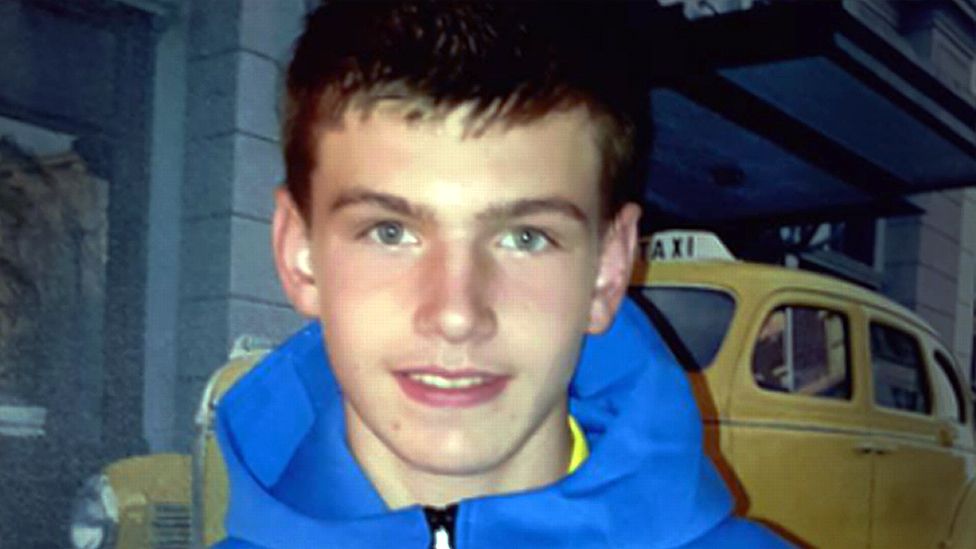 A 16-year-old boy has been charged in connection with the fatal stabbing of Justin McLaughlin in Glasgow.
The 14-year-old was wounded in an incident at High Street train station at about 15:45 BST on Saturday.
He was taken to the Queen Elizabeth University Hospital where he was pronounced dead a short time later.
Police confirmed the 16-year-old was due to appear at Glasgow Sheriff Court on Tuesday and that inquiries remained ongoing.
James McParland, the headmaster at St Ambrose High School in Coatbridge where Justin was a pupil, said the community was "shocked and saddened" by the death.
"Justin was a valued member of our community and his loss will be felt by staff and pupils alike," he said.
"Our prayers and thoughts are with his family and friends, and additional pastoral support will be available to young people within the school on their return on Monday morning."
In an online tribute, the teenager's aunt, Maggie McLaughlin, said his family were "absolutely heartbroken".
She said he was the "biggest gentle giant" with "a smile that would take up the full world".
Coatbridge and Chryston MSP Fulton MacGregor said: "I am deeply shocked and saddened, as we all are, by the death of Justin McLaughlin and my thoughts are with Justin's family, friends and the school community of St Ambrose High School at this tragic time.
"The community are grieving such a devastating loss of a young life with so much future ahead of him."
Mr Rennie told BBC Scotland such incidents not only affect the victim's family but also the families of the individuals involved and those who witnessed the incident.
He said: "It is a tragic event and it is that ripple effect. That's why in Scotland we try and reduce that as much as we can.
"Our ultimate aim is to make Scotland the safest country in the world and there is still a lot of work ahead of us in that respect."