At least 750 allegations were made against serving officers across Britain over five years.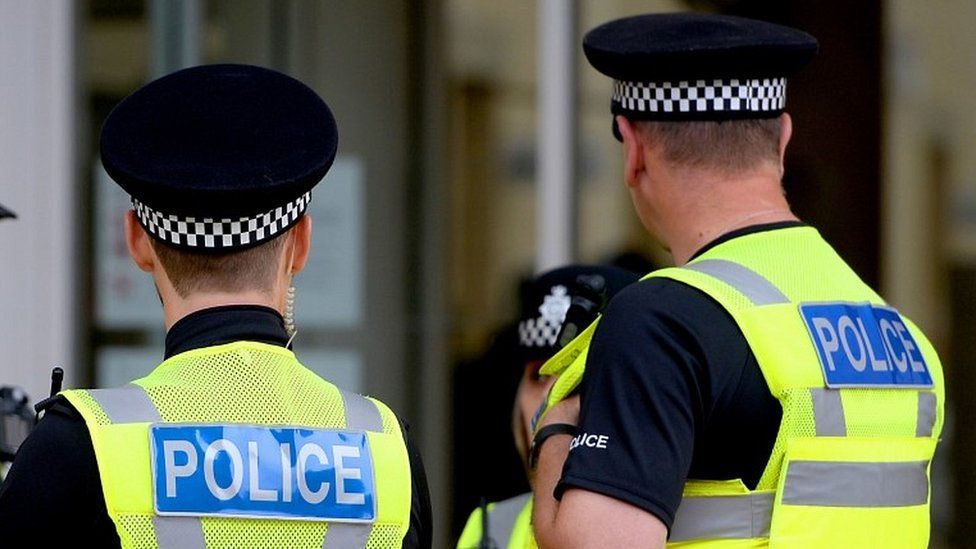 At least 750 allegations of sexual misconduct were made against serving police officers across Britain over five years, new figures show.
Data was obtained from 31 police forces in England, Wales and Scotland under the Freedom of Information Act.
Forces were asked how many complaints of sexual assault were made against police officers between 2016 and 2020.
The End Violence Against Women Coalition said few officers face "any meaningful consequences".
Data, obtained by PA Media's Radar service, shows that most complaints, where gender was recorded, were against male officers.
Allegations could be historical, and the responses did not indicate whether any of the officers were on duty at the time. At least 34 cases resulted in a dismissal.
There are 43 police forces in England and Wales, plus Police Scotland and the British Transport Police.
The End Violence Against Women Coalition, which includes groups such as Rape Crisis, Refuge and Women's Aid, said "widespread institutional failings" needed to be addressed.
Deputy director Denzi Ugur said: "We need to see a radical overhaul of how the police respond to violence against women – especially within their own ranks.
"This means greater accountability and urgent, co-ordinated and strategic action to address violence against women."
Meanwhile, Baroness Louise Casey of Blackstock will lead an independent review into the Met's culture and standards, examining the force's vetting, recruitment and training procedures.
Between 2016 and 2020, the Met – the UK's largest police force – recorded 530 allegations of sexual offences against serving officers and staff members, according to different FoI data, with 47 claims resulting in a dismissal.
Surrey Police recorded 36 allegations of sexual misconduct against its officers over the same period.
The Independent Office for Police Conduct, which oversees the police complaints system, said it was down to forces to "stamp out" any abuse of police powers.
A spokesperson said: "Each case reported represents a serious betrayal of the trust and confidence that individuals should have in the police. It is behaviour which can never be justified or condoned."