Health experts are urging spectators and organisers to be extra vigilant after daily cases hit a record high.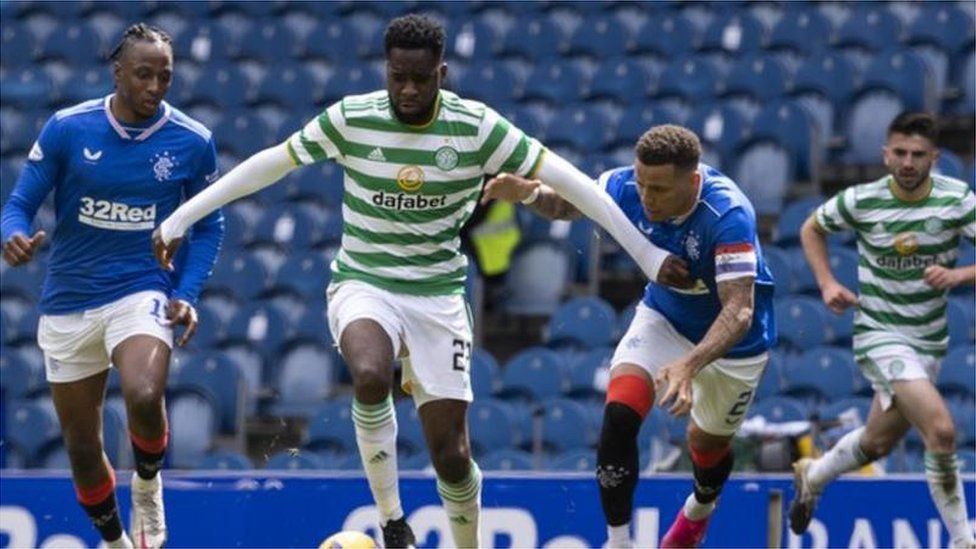 Major public events resume in Scotland this weekend despite daily Covid case numbers reaching a record high.
A crowd of around 50,000 fans will be inside Ibrox for Sunday's match between Rangers and Celtic.
The 3,000-capacity SEC Armadillo venue will also reopen for concerts for the first time since last March.
That total was more than 1,800 above the previous highest figure.
Scotland's national clinical director, Prof Jason Leitch, said he was "delighted" that people were once again going to football stadiums, music concerts and festivals.
But he said there was an obligation on organisers and the public to make events as safe as possible.
Prof Leitch told BBC Scotland: "For now, events are managed by the local authorities and they are safe to go ahead. But they can be safer.
"There are things we can all do – vaccinations, testing and following the guidelines."
First Minister Nicola Sturgeon said on Friday that the sharp rise in case numbers was a "cause for concern".
She insisted the Scottish government was not currently considering the introduction of a circuit breaker lockdown.
However, there are fears that some restrictions will be re-imposed if positive cases continue to spiral.
Prof Jason Leitch told BBC Scotland it was possible that the daily case number figure could head towards 14,000 by the end of next week.
He said: "We have doubled (the number of cases) in seven days. So if that continues, we are at 6,800 and will be at nearly 14,000 a week from now."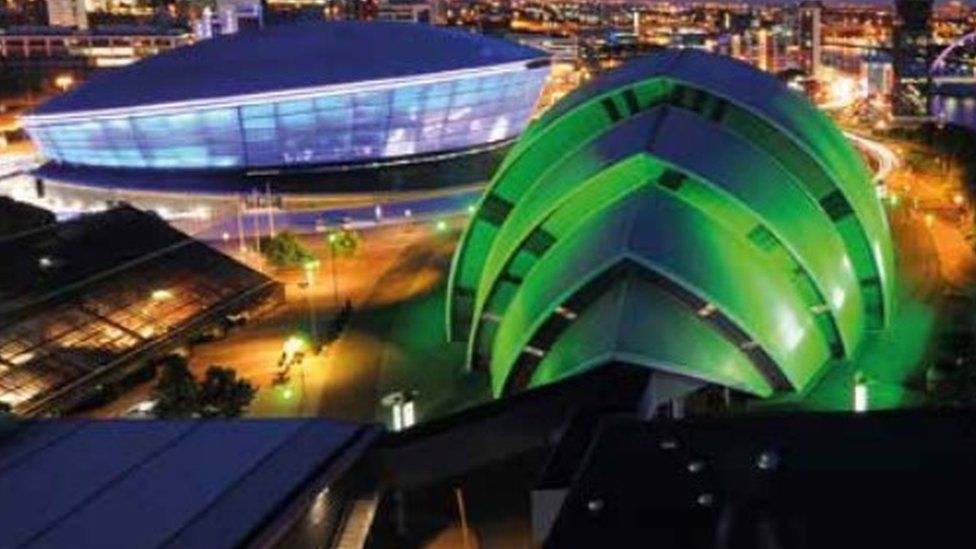 That view has been backed by public health experts including Jillian Evans, head of health intelligence at NHS Grampian.
Ms Evans said the message to the public must be "do your bit" if we are to avoid restrictions being put back in place.
She told the BBC's Good Morning Scotland programme: "The difference that we can all make from individual actions still really does count.
"Face coverings is a really important one and, of course, schools is a big focus at the moment.
"Carrying on with the protective measures that are going on in Scottish schools is going to be really important."
She added: "I think what we got yesterday was a yellow card. Record highs on each consecutive day over the past week are part of a steady growth that we've since the beginning of August.
"A number of key things – life returning to normal, people watching football, people socialising – make you think the situation will get worse before it can get better.
"With such a high burden of infection going on in the community, it's important not to delay the decisions that can keep us safe and help minimise the direct health impacts and disruption to society that will inevitably come if we can't get this back under control."
Meanwhile, Glasgow Royal Infirmary (GRI) has re-introduced a ban on non-essential visiting at its open-plan wards.
The hospital said the move followed an increase in Covid-19 admissions.
Exemptions will include visits for patients receiving end-of-life care and for those with a mental health issue where not having a visitor would cause distress.
Jennifer Rodgers, deputy nurse director at the GRI, said: "This has been a difficult decision, but it is essential to help protect our patients, visitors and staff.
"We recognise how difficult this is for patients and the people that matter most to them and we will keep this under close review so that we can return to person-centred visiting as soon as possible."