Boris Johnson says British troops have evacuated about 15,000 people from the Afghan capital.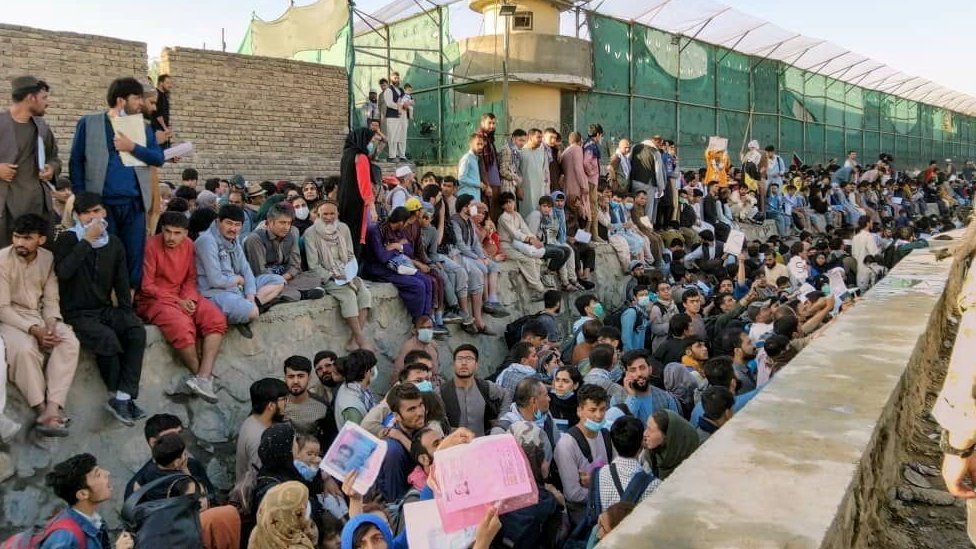 The "overwhelming majority" of eligible people have now been evacuated from Afghanistan by the UK, the prime minister has said.
Boris Johnson said about 15,000 people had been flown out of the capital, Kabul, but that the time remaining for evacuation efforts was "quite short".
It comes amid a race to evacuate thousands before foreign troops depart.
Speaking during a visit to the British military's Permanent Joint Headquarters in north London, where he met troops involved in evacuation efforts, Mr Johnson said the UK's airlift would "keep going for as long we can".
He added: "In the time we have left, which may be – as I'm sure everybody can appreciate – quite short, we'll do everything we can to get everybody else."