Wholesaler Country Range says it is buying smaller vans to get round the lack of HGV drivers.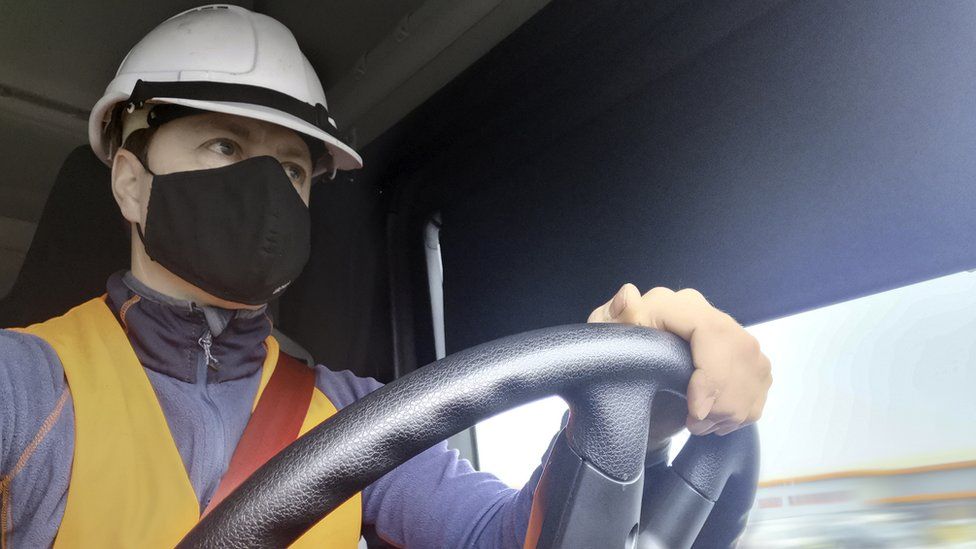 A company which supplies food to care homes and restaurants says it is taking "drastic action" to try to get round the shortage of UK lorry drivers.
The boss of Country Range said the group was buying smaller vans in the face of "significant" problems caused by a lack of qualified HGV drivers.
Managing director Coral Rose said the issue was "going to get worse" as schools and offices return to normal.
On Wednesday, both Tesco and Iceland said there could be some shortages on the shelves in the run up to the key Christmas trading period.
A combination of Covid, Brexit and other factors has meant there are not enough drivers to meet demand.
The Road Haulage Association estimates there is now a shortage of more than 100,000 drivers in the UK, out of a pre-pandemic total of about 600,000.
That number included tens of thousands of drivers from EU member states who were living and working in the UK. Even before Covid, the estimated shortage was about 60,000 drivers.
Country Range is a group of 12 wholesalers supplying food and non-food items to schools, care homes, hotels, restaurants and small shops.
Ms Rose said the shortage of drivers had affected both the supply of products from manufacturers to its warehouses and also from its warehouses to its customers.
Speaking to BBC Radio 4's Today programme, Ms Rose said Country Range was "taking drastic action such as buying smaller delivery vehicles to make sure that we don't have to have people with specific HGV licences to drive them".
There was "going to be increased pressure as schools reopen, people continue to holiday in the UK, people return back to their offices, so staff feeding may reopen again, so the issue is going to get worse and we would like government intervention", she added.
One short-term fix the government could take would be to a temporary visa scheme "to encourage EU workers to come back", she said.
But she wants the government to give support for people with training and apprenticeships in the longer term "because this is not a quick fix, it's a long-term issue".
Ms Rose also said: "There's lot of drivers who are able to drive but can't go on the road at the moment because they couldn't take their tests or refresher course and training through the last year because of Covid, so there's potential to release a lot more drivers. There could be some increased resource in that area as well and that would help."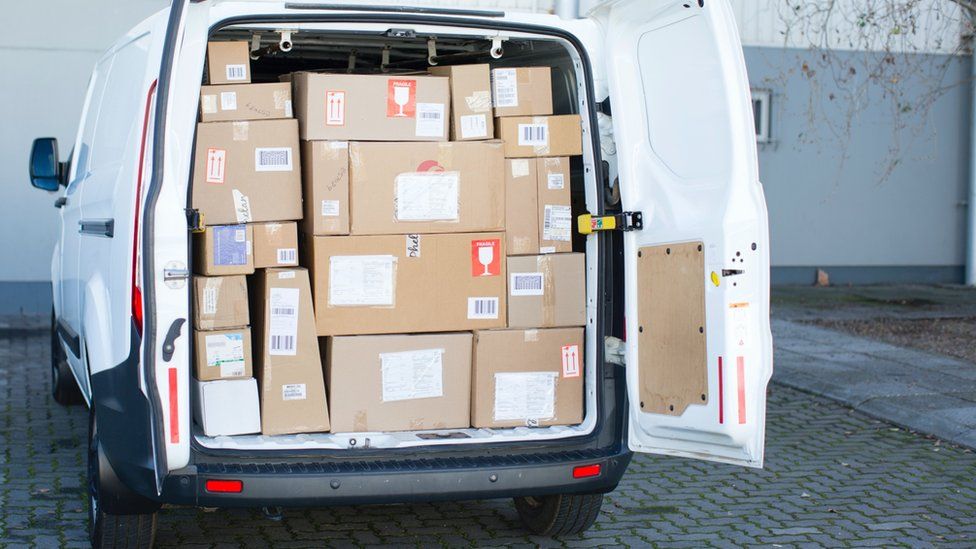 On Wednesday, the government said there was a "highly resilient" food supply chain and it was taking measures to tackle the driver shortage.

Sainsbury's said "availability in some product categories may vary but alternatives are available and stores continue to receive deliveries daily".
Morrisons said it was working with suppliers to minimise shortages. It said it had had "contingency plans around Brexit in place for a number of years". It added it was "less concerned" about some fresh foods because it produced them itself. However, it said the "challenges" had been exacerbated by summer holidays meaning fewer drivers were available. "But there is no short-term fix for the haulage industry with drivers and vacancies increasing nationally."
Waitrose said it had been "working through the same challenges that all supermarkets are facing right now". It added it was focussing on "maintaining the bet possible range of products".
Iceland Foods, said: "We are currently facing a massive shortage of HGV drivers in the UK which is impacting the food supply chain on a daily basis. We… have already seen deliveries to our stores cancelled for the first time since the pandemic began, and this is solely due to the HGV driver shortage."
The Co-op said: "Like many retailers, we are impacted by some patchy disruption to our deliveries, logistics and store operations but we are working closely with our suppliers to get re-stocked quickly."
Tesco said "there may be some shortages", but people should not "over-dramatise" and panic-buy. "It's very easy to make a drama out of a modest crisis."

Ms Rose admitted that a firm such as Country Range buying more small delivery vans would increase the number of vehicles on the roads. "More vehicles and more staff required to do that, it's not an ideal scenario but it's something that we're trying to do to continue to supply our customers."
She said steps were needed in order to encourage people to take up driving jobs. "We need to make this an attractive profession and a recognised profession, not just with food service but within the whole of the UK.
"The average age of the drivers is over 55 – there isn't a lot of new blood coming into the industry because it takes time and money to train and people don't necessarily have that."