The privately funded plane is due to collect Paul "Pen" Farthing along with staff and animals.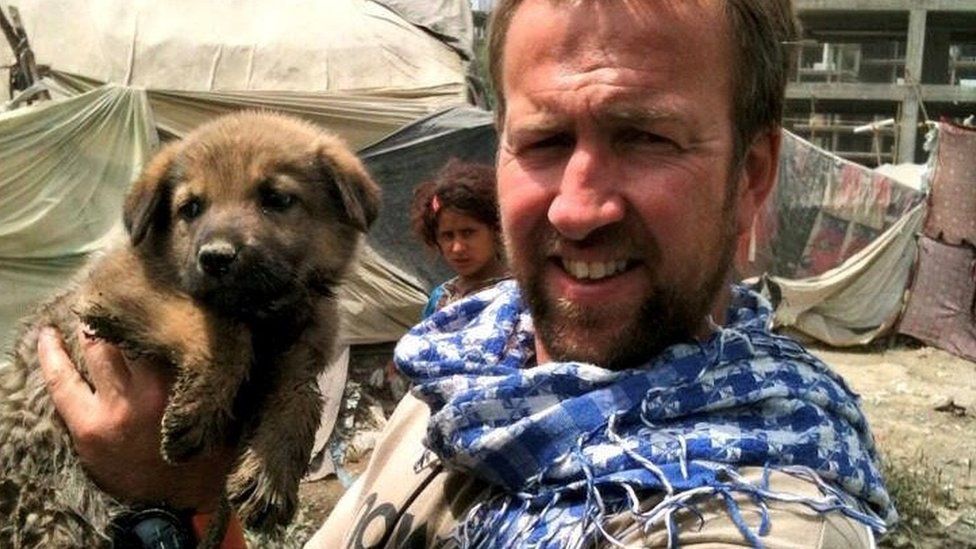 A plane is expected to leave Luton Airport later to evacuate staff and animals from a charity in Afghanistan.
The campaign to get Nowzad sanctuary founder Paul "Pen" Farthing along with animals and staff out of Kabul has become known as Operation Ark.
The privately funded plane is due to land on Friday but Mr Farthing said he was not being allowed into the airport.
There had been criticism about prioritising animals over people, but approval was given for the flight.
Royal Marine veteran Mr Farthing, who is from Essex, founded the Nowzad animal shelter, rescuing dogs, cats and donkeys after serving in Afghanistan in the mid-2000s.
He has said he would not leave the country without his staff or animals.
It is understood Mr Farthing has about 68 staff and 150 cats and dogs as well as other people described as "vulnerable".
Defence Secretary Ben Wallace said earlier this week he was not prepared to prioritise animals ahead of people "in real danger".
He then said if the charity's founder got to the airport with his staff and animals, he would seek a slot for the chartered flight.
On Thursday, the Foreign Office issued guidance to say there could be an "imminent, highly lethal" terror attack at Kabul airport.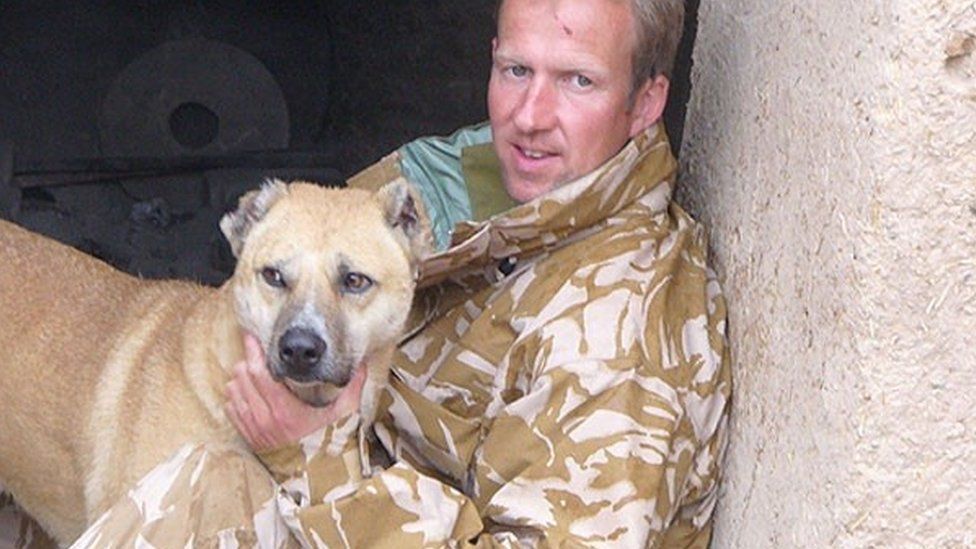 A supporter of Operation Ark has privately funded the plane.
However, the former Essex Marine said on Twitter that his team and the animals had arrived at Kabul Airport but were not being allowed inside to meet the plane.
He pleaded with the Taliban to allow them in, saying his team had been waiting for more than 10 hours.
Addressing Taliban spokesman Suhail Shaheen on Twitter, Mr Farthing said: "My team & my animals are stuck at airport circle.
"We have a flight waiting. Can you please facilitate safe passage into the airport for our convoy?"
Wildlife campaigner and broadcaster Dominic Dyer, from Milton Keynes, has been supporting Operation Ark.
Speaking about the Luton flight, he said: "We are ready to go, we have a flight plan approved by the secretary of defence's office… and we're ready to hit the runway at Kabul Airport on Friday morning to get Pen and his people off.
"But they need to get into the airport.
"We're going to have a plane on the runway and no-one to rescue at this rate."
He described the campaign as involving "probably the most high profile group of Afghan refugees anywhere, now".
He said the group had two trucks and three mini-buses.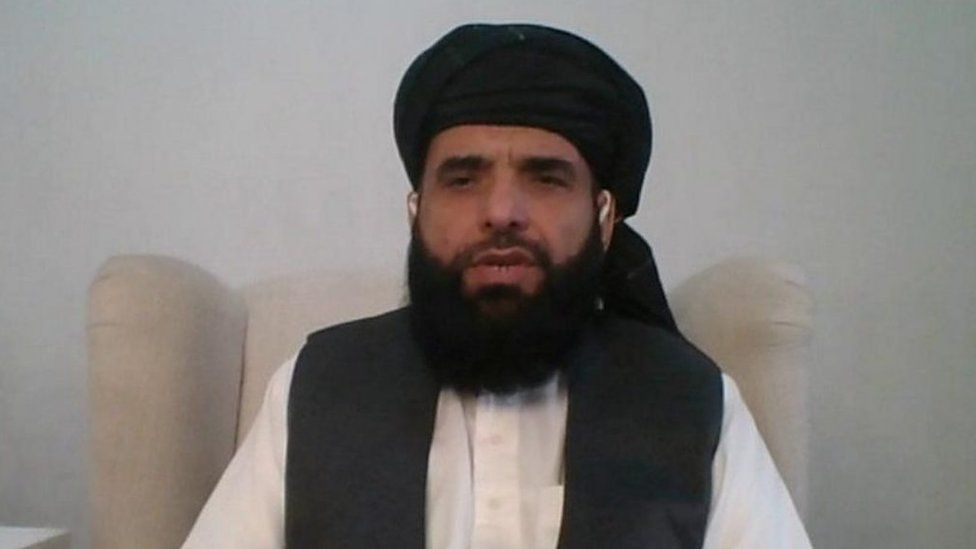 "Now they're on the side of the street trying to keep the dogs and cats from dying of heat exhaustion," Mr Dyer said.
"I don't need to hear from ministers anymore that we have a priority list.
"I don't want to hear this 'we're putting pets before people' – it's nonsense."
He said the animals would be "in the hold and we've got spare capacity in the seating and will take more refugees if we can".
"This is a Dunkirk-spirit privately paid operation to rescue animals and protect people," he added.
"It's touch and go… but we're going to get them out of there."

The BBC is not responsible for the content of external sites.