Scotland is to hold its own public inquiry into the handling of the Covid pandemic by the end of the year.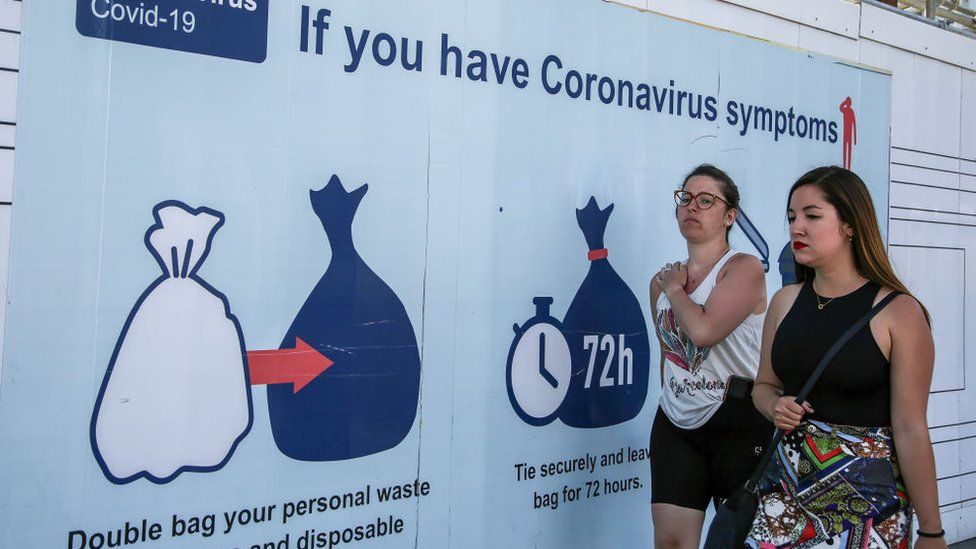 Scotland is to hold its own public inquiry into the handling of the Covid pandemic by the end of the year, the Scottish government has confirmed.
The announcement follows pressure from relatives of some who have died.
The inquiry will scrutinise decisions that were taken over the course of the crisis, with the aim of learning lessons for any future pandemics.
First Minister Nicola Sturgeon had previously said her preference was for a UK-wide inquiry to be held.
But Prime Minister Boris Johnson told MPs in May that an independent public inquiry examining the handline of the pandemic across all four UK nations would not begin until the spring of next year, despite Ms Sturgeon calling for it to start this year.
Campaigners from the Covid-19 Bereaved Families for Justice group said a separate Scottish inquiry was needed to examine decisions made by the devolved Scottish government, and to hold it to account.
Deputy First Minister John Swinney met representatives of the group shortly before the announcement was made.
Almost 10,500 deaths have been registered in Scotland where Covid-19 was mentioned on the death certificate since the pandemic began.
The Scottish government is inviting people to give their views on the aims and principles of the public inquiry by 30 September.
It said particular consideration would be given to the "four harms" of the pandemic:
direct health impacts of Covid-19, including cases and deaths in care homes
other non-Covid health impacts
societal impacts, including education
economic impacts
The government said the announcement met its commitment to begin to take the necessary steps to establish a public inquiry within its first 100 days in office after the Holyrood election.
Discussions are also under way to identify and appoint a judge to chair the inquiry.
Mr Swinney said: "Since the early stages of our pandemic response we have been committed to a public inquiry into the handling of the pandemic in Scotland, to ensure that lessons are learned for the future.
"We will continue to listen to those affected by Covid-19, including bereaved families, on what they wish the public inquiry to focus on.
"Their feedback will be fundamental in reviewing the suggested approach set out here, and setting the terms of reference for an independent Scottish inquiry."