Two men needed hospital treatment after the attack which began with abuse from inside a car.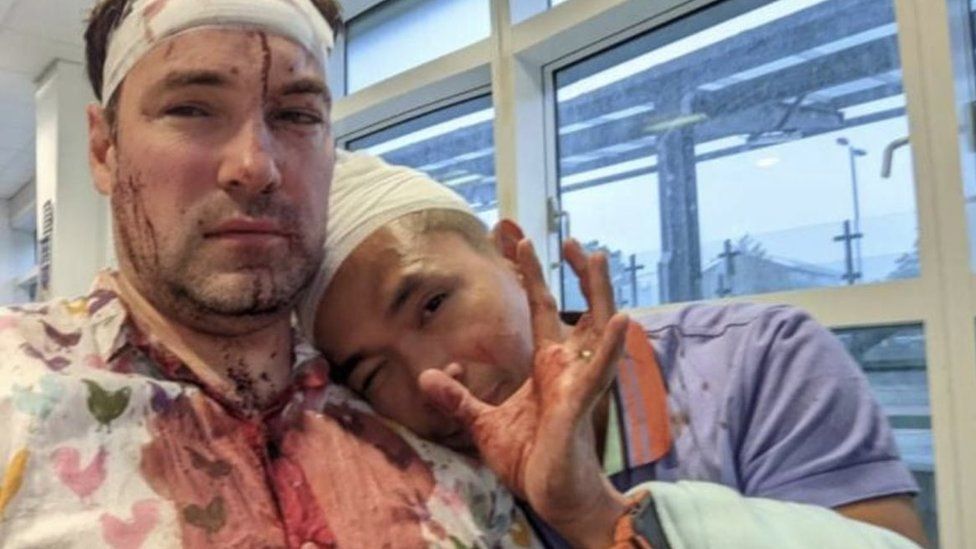 A man has been arrested in connection with a violent homophobic attack in Birmingham.
Rob and Patrick, in their 30s, were abused and attacked outside the Missing Bar in Bromsgrove Street, in the city's Gay Village on 15 August.
Homophobic abuse was shouted from a car and the pair were then assaulted with bottles, West Midlands Police said.
The 31-year-old man has been arrested on suspicion of wounding and remains in custody.
The couple from Bicester, Oxfordshire, told the BBC they had been at a friend's housewarming party and then decided to go dancing.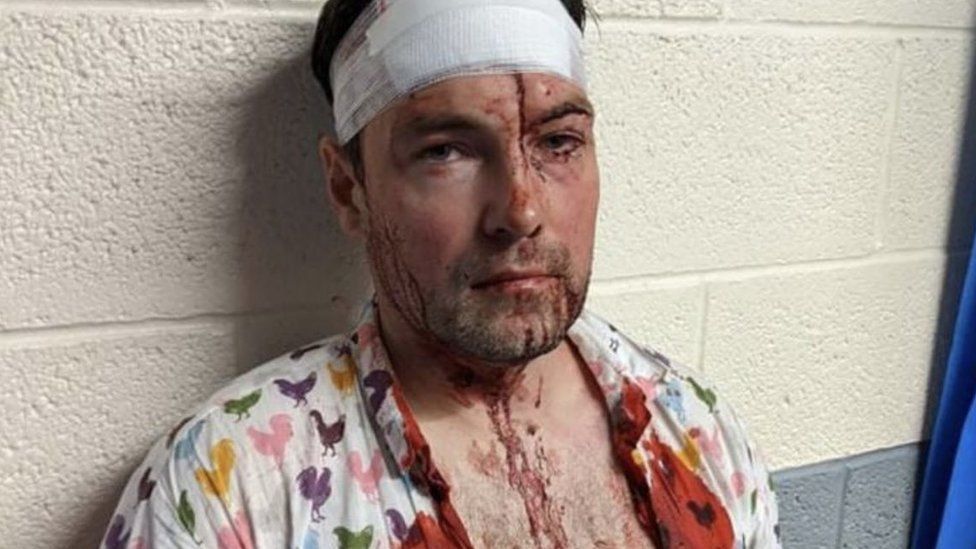 Patrick was knocked unconscious in the attack and his partner suffered several deep cuts. Both needed treatment in hospital for their injuries.
Detectives said they still wanted to speak to two other men – Sohail Khan, 24, and Ishaaq Ayaz, 21, both from Birmingham – about the attack.
Police said they wanted to speak to Ishaaq Ayaz (left) and Sohail Khan about the attack.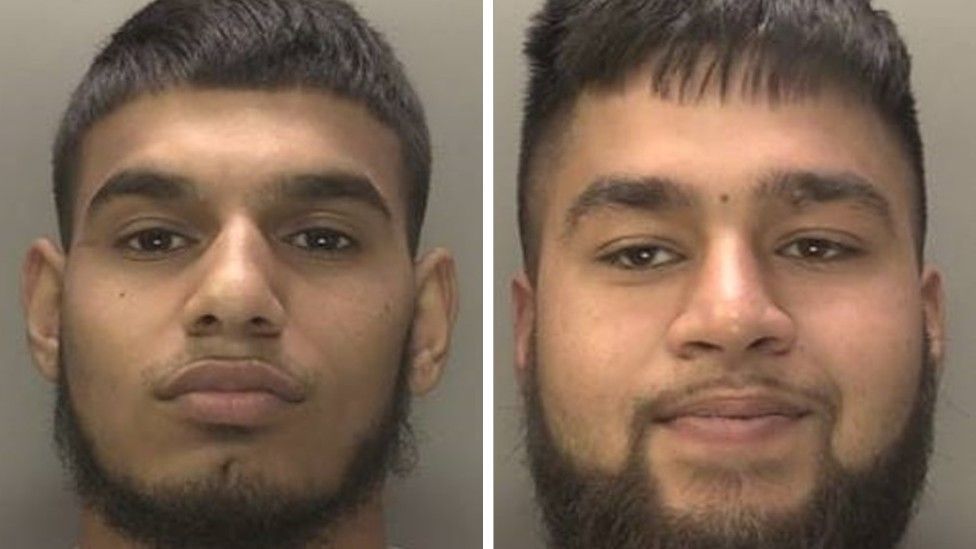 The BBC is not responsible for the content of external sites.