Jake Davison was issued his firearms licence for clay pigeon shooting, police chief reveals.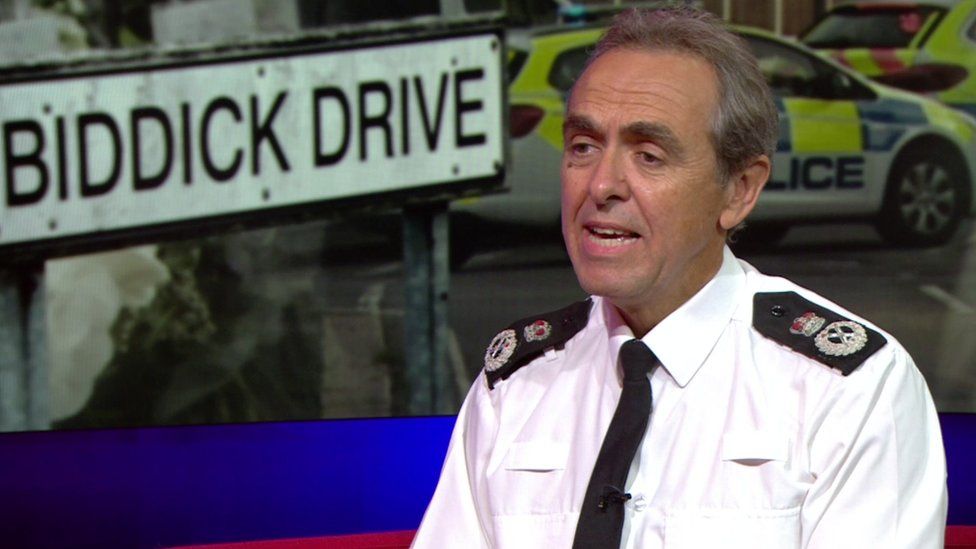 A man who shot and killed five people in Plymouth was issued a gun licence for sporting purposes, police have revealed.
Devon and Cornwall Police Chief Constable Shaun Sawyer said Jake Davison, 22, was permitted to use a gun for clay pigeon shooting.
Mr Sawyer said it was "extremely rare" for guns to be misused in this way in the UK.
The Independent Office for Police Conduct (IOPC) is also investigating a decision to return Davison's licence in July, after it was removed in December following an allegation of assault.
Davison killed Maxine Davison, 51, Stephen Washington, 59, Kate Shepherd, 66, Lee Martyn, 43, and three-year-old Sophie Martyn, before turning the gun on himself.
Speaking to the BBC, Mr Sawyer said: "I understand the unease. This was a licensed firearm that Jake had, I absolutely accept that.
"I'd ask people to reflect that those firearms, in my ten years as chief constable, have never been used in that way.
"This is unprecedented for us in Devon and Cornwall and the city of Plymouth."
However, Mr Sawyer said firearms were "part of a rural economy and we have to accept that".
He said: "They're heavily regulated, they're heavily reviewed, and that's really important for public safety because it's the only thing police regulate that's designed to take life."

The IOPC said Jake Davison was first issued a shotgun licence by Devon and Cornwall Police in January 2018, before he legally purchased a shotgun in March the same year.
In September 2020, Davison admitted assaulting two youths in a park in Plymouth to police.
He was referred to the force's 'Pathfinder' scheme, a deferred caution and charge scheme "designed to deal with offenders outside of the criminal justice process", the IOPC said.
Davison's gun and certificate were later seized by police on 7 December 2020, after concerns were raised about his possession by a scheme worker.
When Davison completed the Pathfinder scheme in March 2021, a review was conducted by the force's firearms licensing department and on 9 July the shotgun and certificate were returned to him.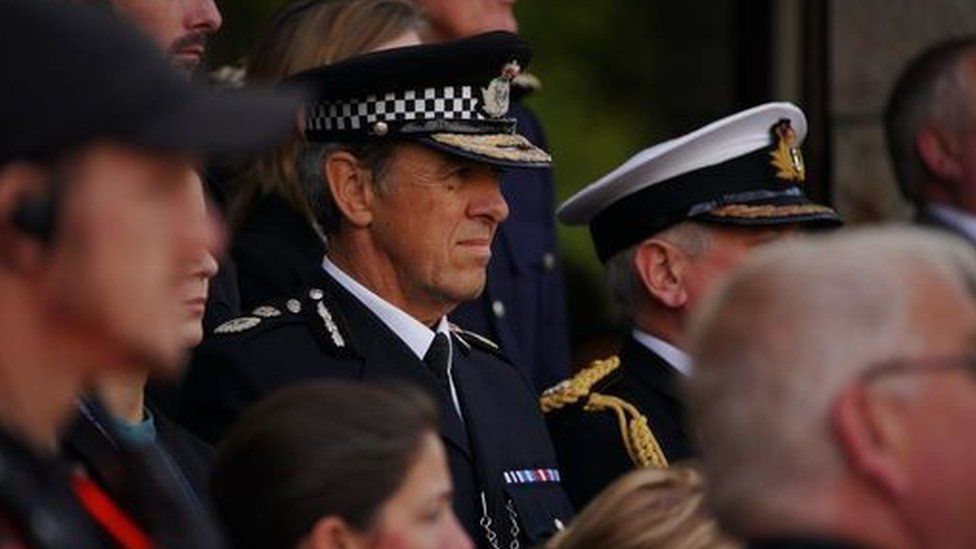 When asked about future changes, Mr Sawyer said he believed new guidance from the Home Office would see social media checks become a "must" for police forces, rather than a discretionary decision based on the applicant.
"I think we have to realise it will be hard to monitor, but if that's where society wants to go, then that's where we'll go," he said.
The chief constable said he had not been asked to step down, but would reflect on his position "once we have the facts".
"As a man and a father and a parent, a child has lost its life on my watch, through a mechanism that is licensed by me", he said.
He paid tribute to the people of Keyham, where the shootings happened, for their "dignity and strength of fortitude" which had "helped to stabilise the city".

The BBC is not responsible for the content of external sites.