Hajrah Aslam described being back at home with her baby as a "dream come true".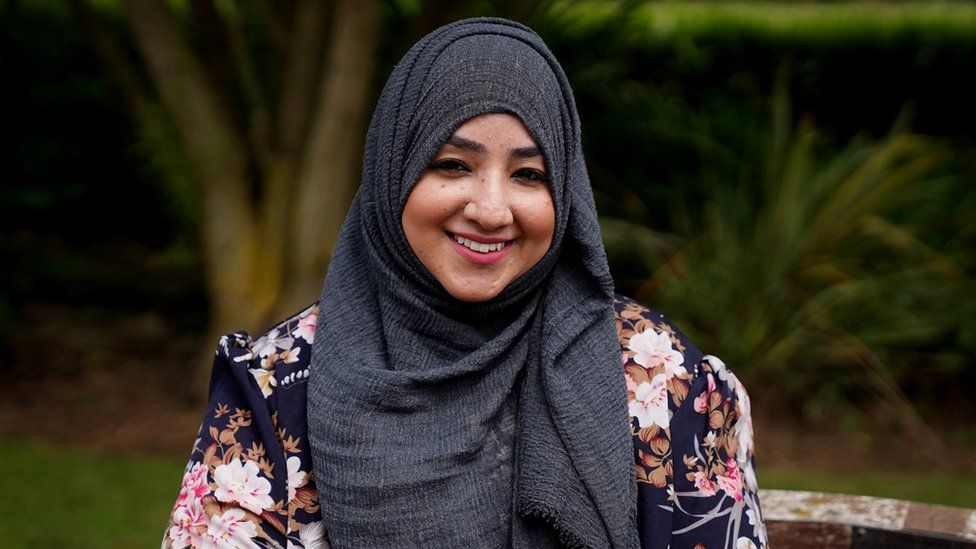 A woman with Covid-19 who gave birth before going into an induced coma for six weeks said it was a "dream come true" to be at home with her baby.
Hajrah Aslam, from Peterborough, gave birth to her first child, Huzayfah, after she caught coronavirus in January when she was 35 weeks pregnant.
She then went into a coma after her oxygen levels dropped dangerously low.
The 28-year-old said: "I feel like I've missed out from the beginning, but now is the time to make up for that."
She is now at home with her seven-month-old son after 11 weeks of rehabilitation at Askham Rehab in Doddington, Cambridgeshire.
Her therapy included working on being able to walk and climb stairs comfortably and strengthening her arms and legs.
The insurance worker said: "All I could see was my baby boy's face.
"I kept on saying his name, even when I was in excruciating pain, I kept on going and going."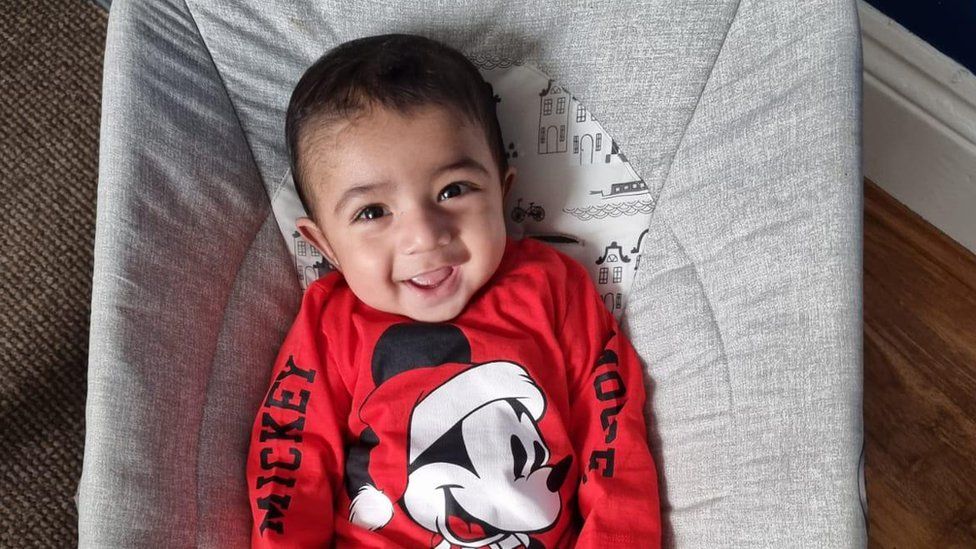 Ms Aslam is now continuing her recovery at home with husband, son, and parents.
She said: "The challenging part was me knowing that I have a baby and I'm a first-time mum. I planned everything – his clothes, his pram… mentally that was the challenging part for me.
"It's a dream come true [to see him every day]."
Sara Neaves, clinical lead and outpatients service manager at the rehab centre, said: "When Hajrah arrived at Askham, we really had to start at the basics.
"The key to Hajrah's amazing progression was her determination, motivation and hard work.
"Due to all these incredible traits, Hajrah was able to leave us much sooner than anyone had initially expected.
"Considering the condition she was in when she arrived, an 11-week discharge is an incredible feat."

The BBC is not responsible for the content of external sites.