A group of MPs backs calls for the government to review the safety of accommodation for Afghan refugees.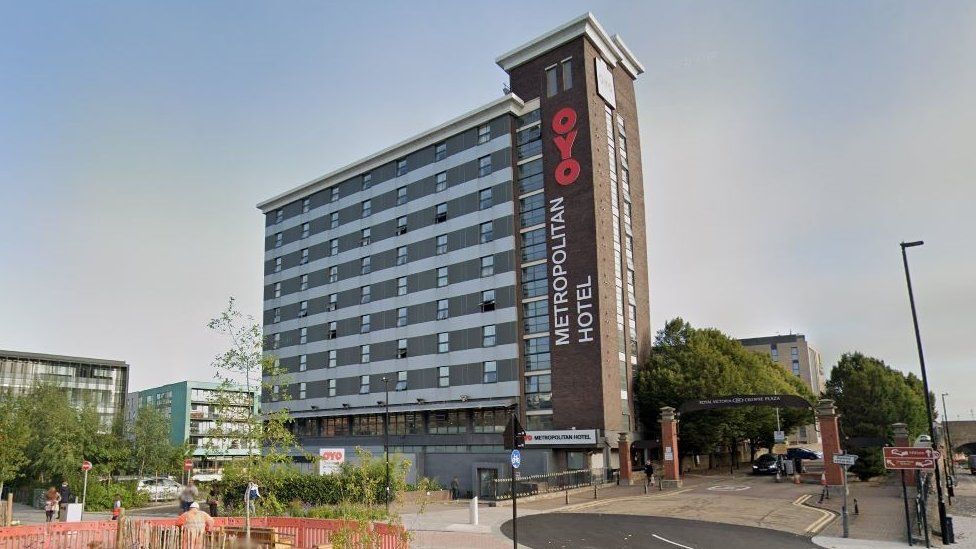 An urgent investigation must be carried out into the safety of accommodation provided to Afghan refugees, a group of MPs has said.
The call for an independent probe comes after a five-year-old boy, who had only recently arrived in the UK, fell to his death from a hotel window in Sheffield.
The city's five Labour MPs said the death was an "unimaginable tragedy" and "lessons must be learnt".
The Home Office has been approached for a comment.
Mohammed Munib Majeedi is believed to have fallen from a ninth-floor room at the OYO Metropolitan Hotel in Blonk Street at about 14:30 BST on Wednesday.
South Yorkshire Police is investigating the circumstances and said officers were providing support to the boy's family.
The family is understood to have arrived in the UK in early August as part of the Afghan Relocation and Assistance Policy (ARAP) scheme.
Ten other Afghan families staying at the hotel have been moved to alternative accommodation.
The five MPs – Paul Blomfield, Clive Betts, Olivia Blake, Gill Furniss and Louise Haigh – said in a joint statement: "The death of Mohammed Munib Majeedi is an unimaginable tragedy.
"Our hearts go out to his family and friends; and supporting them at this terrible time must be everyone's priority."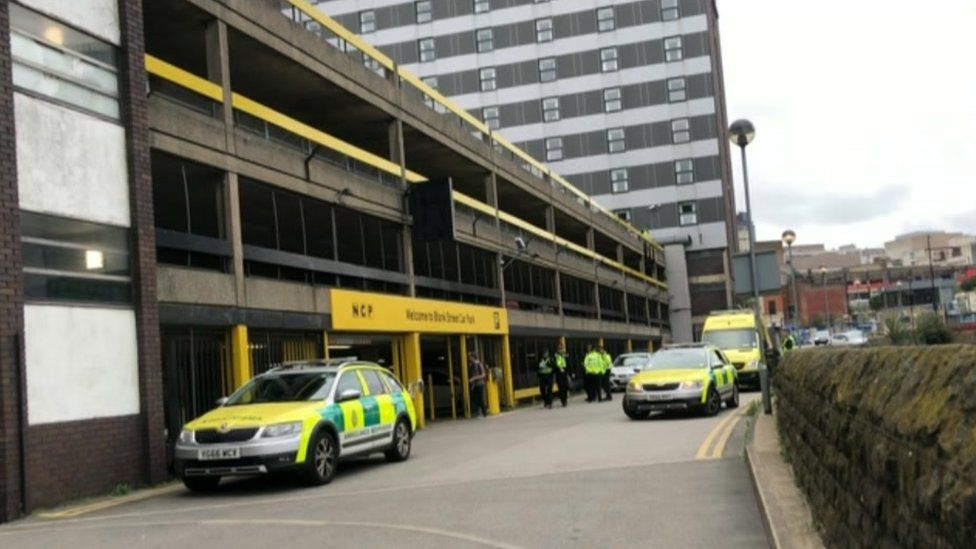 They said the Home Office had a duty of care for people resettled under its programmes and added: "Lessons must be learnt from this tragedy so it is never repeated."
Any review must be independently conducted to "establish what was known by the Home Office about the suitability and safety of this accommodation, and what procedures were followed before commissioning its use for vulnerable families".
"The UK must be a safe haven for those fleeing the appalling horrors in Afghanistan, and we must see a clear commitment from the government to ensure this is the case," they added.
Enver Solomon, chief executive of the Refugee Council, said the speed of the situation in Afghanistan had meant the usual arrangements for refugees had not been possible.
"What normally would happen is a family would arrive and they would be taken by an agency like ours to a house that had been set up and organised by a local council," he said.
Due to a shortage of suitable accommodation the Home Office had to use hotels, Mr Solomon said, and it was not clear if the necessary health checks had been done.
"We don't know the details and there needs to be a rapid investigation to find out whether anything was overlooked or steps weren't taken to ensure all the potential risks were minimised for the families put in that hotel."
Mr Solomon said the Refugee Council had published a report in April looking at the situation in hotels.
"We found some really disturbing stories, for example people with mobility problems being put on higher floors in hotels where there are no lifts, it has certainly been very challenging in hotels."
However, he said they had not found any specific examples of concerns related to safety issues.

The BBC is not responsible for the content of external sites.