The foreign secretary also says the UK will "have to deal with the new reality" in Afghanistan.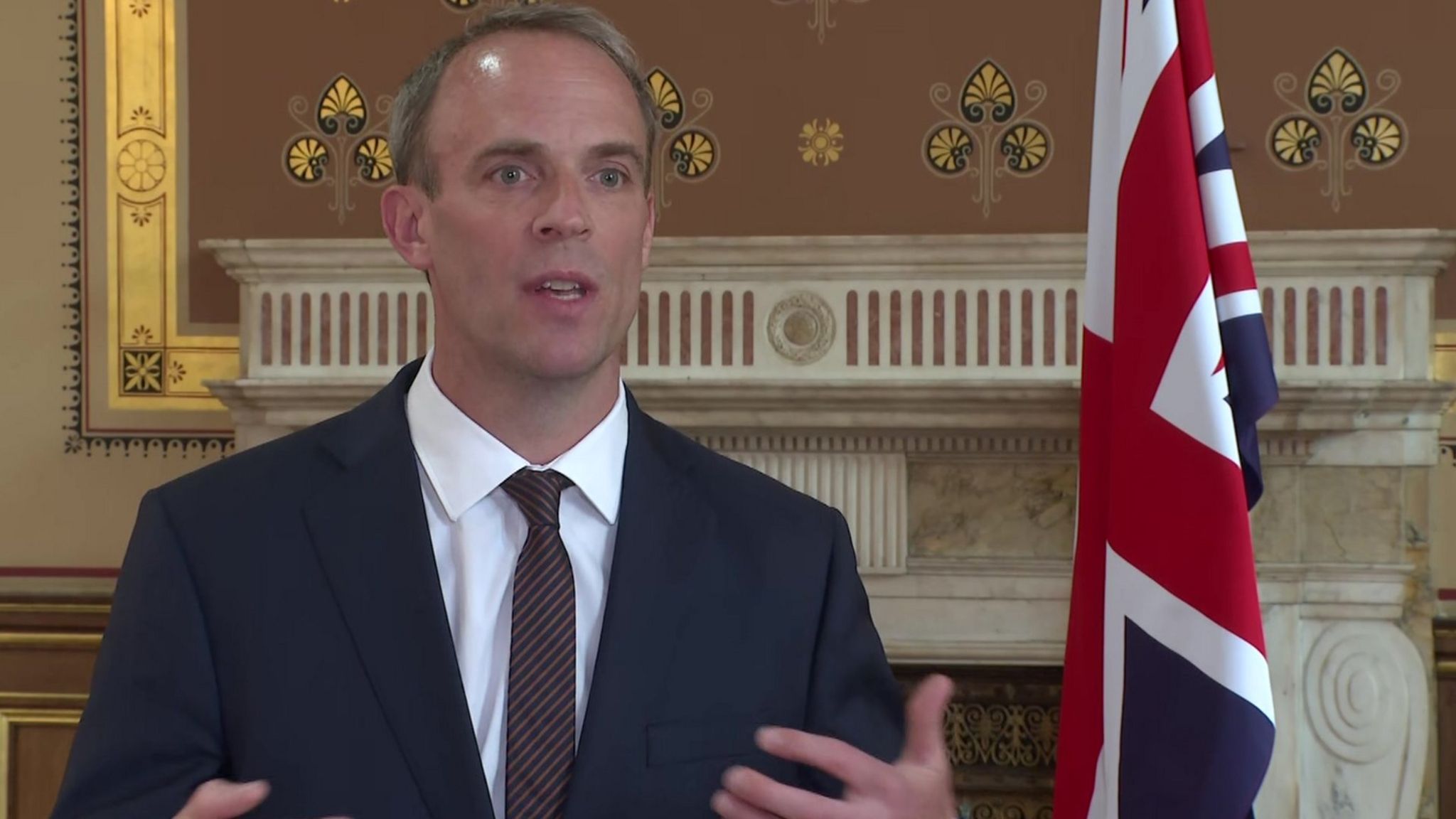 The UK is "working very carefully" to determine the number of Afghan refugees it will take in after the Taliban seized control, Dominic Raab has said.
The foreign secretary said the situation was "not what we wanted, but we have to deal with the new reality".
He confirmed 350 more British nationals and Afghans who worked with UK troops would arrive in "the days that come".
Nearly 2,000 Afghans who have worked with UK troops have already left Afghanistan on UK flights.
And the UK government said the processing of Afghan workers' applications "continues at pace".
Mr Raab confirmed another 150 British nationals are due to arrive in the UK from Kabul on Tuesday morning.
Chaotic scenes at Kabul airport saw a number of people die on Monday, prompting all flights in and out of the airport to be halted.
There will soon be 900 British troops in Kabul working alongside thousands of US troops to secure the runway and the military side of the airport.
Speaking to broadcasters following a meeting of the government's emergency Cobra group on Monday, Mr Raab said there had been "surprise" at the speed of the Taliban's progress.
He said: "Everyone, I think, has been surprised by the scale and the pace at which the Taliban have taken over in Afghanistan, and that's a lesson that we've all got to learn from.
"But the truth is what matters right now is focusing on getting British nationals out, getting out those who have so loyally served the UK, and making sure that the gains that we've made over 20 years are not lost."
Asked about the number of refugees the UK might be willing to take, Mr Raab said he unable to commit to taking in a specific number, but that the government was considering the next steps.
"We're obviously a big-hearted nation, we've got the criteria for asylum that is set in law – we work with the UN on that – we're working very carefully at what kind of further commitment we might make".
He said the UK would work with its international partners to hold the Taliban to account over the group's commitments, including a pledge to prevent Afghanistan becoming a base for terrorism.