Rules change in England and Northern Ireland for contacts of people who test positive for Covid.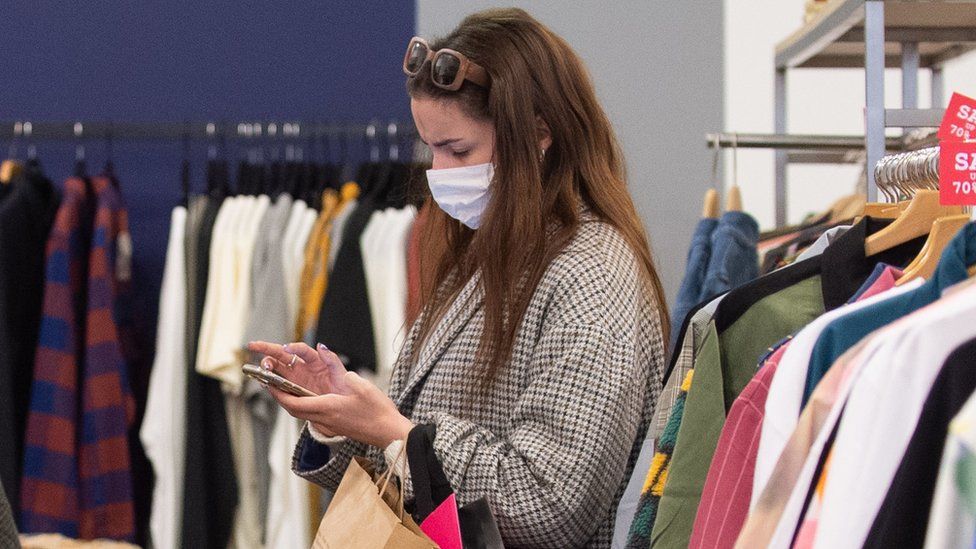 People in England and Northern Ireland who have had two Covid vaccine doses will no longer have to isolate if they come into contact with someone who has tested positive for the virus.
Instead of having to quarantine for 10 days, they are now advised to take a PCR test – but this is not compulsory.
They are also advised to wear a face covering in enclosed spaces and to limit contact with others, especially the clinically vulnerable.
The guidance applies to under-18s too.
The changes to self-isolation rules have already been implemented in Scotland and Wales.
The relaxed rules in England and Northern Ireland are expected to significantly reduce the number of people being compelled to stay at home.
At its peak in July, the number of self-isolation alerts sent in England and Wales in a week was just under 700,000.
Industries, including car manufacturers and food distributors, complained at the time that the number of staff isolating because of pings was disrupting their businesses.
This led the government to allow some key workers – such as those working in food distribution – to be exempt from having to self-isolate if pinged and take daily tests instead.
The sensitivity of the NHS Covid-19 app in England and Wales was also tweaked to ensure fewer people were advised to quarantine.
Health Secretary Sajid Javid said Monday's changes to self-isolation guidance were part of a cautious "step back towards normality", thanks to the vaccine rollout.
"Vaccines are what will bring this pandemic to an end, with over 84,000 lives already saved and 23 million infections prevented," he added.
In England, the new rules apply to those who had their final dose of an approved vaccine at least 14 days before coming into contact with a positive case.
People who are pinged will now be advised to take a free PCR test but will not have to self-isolate while waiting for the result.
As double-jabbed people identified as close contacts are still at risk of being infected, people are advised to consider other precautions such as wearing a face covering in enclosed spaces, and limiting contact with other people, especially with anyone who is clinically extremely vulnerable.
Those who test positive, or begin to show symptoms, will still be legally required to self isolate for 10 days.
Similar rules apply in Northern Ireland, but those affected are advised to take two PCR tests – on days two and eight after being identified as close contacts.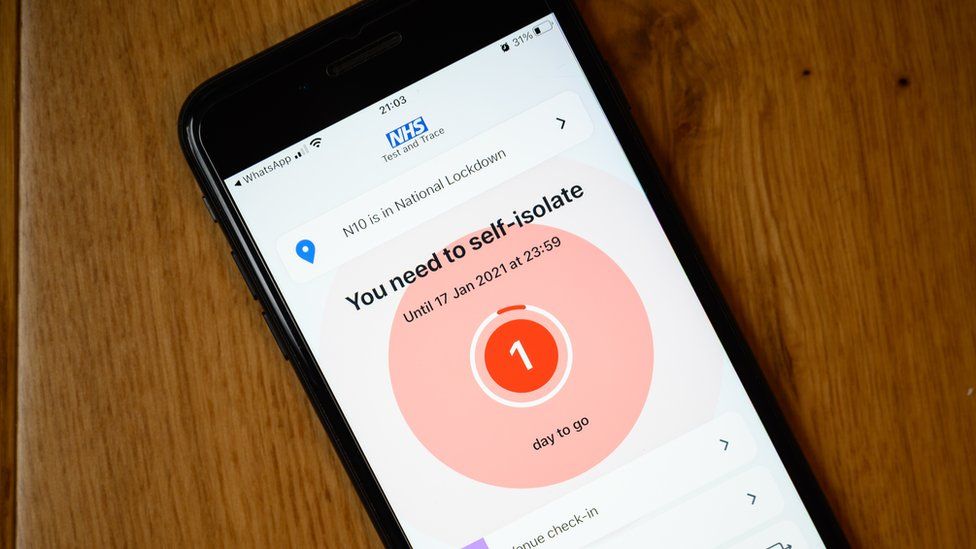 The rules changed in Wales on 7 August when instead of instructing fully-vaccinated adults to isolate, contact tracers and advisers started providing people with advice and guidance about how to protect themselves and stay safe.
Some extra safeguards were put in place for those working with vulnerable people, particularly health and social care staff, including a risk assessment for staff working in health and care and daily lateral flow tests.
Members of the public in Wales are strongly advised not to visit hospitals and care homes for 10 days.
Everyone identified as a contact of a positive case in Wales is advised to have a PCR test on day two and day eight, whether they are fully vaccinated or not.
In Scotland it is also already the case that double-vaccinated adults and all children can avoid self-isolation as a close contact so long as they are symptomless and provide a negative PCR test.
Meanwhile, former Prime Minister Gordon Brown has called for world leaders to convene an emergency vaccines summit ahead of the UN General Assembly in September.
Mr Brown said there was a "global vaccine scandal", with a lack of doses for Africa meaning that most countries on the continent will miss a target of vaccinating 10% of their citizens by next month.
While half of adults in most of the wealthiest economies have been double-jabbed, in Africa only 1.9% of the population have been fully vaccinated, Mr Brown said.
Only an intervention at the highest level by US President Joe Biden, Prime Minister Boris Johnson and Mario Draghi, chairman of the G20, can end what he calls the vaccine inequality that shames the world, the former PM said. 
In the UK 89.4% of adults have had one vaccine dose while 76.7% have had both doses.
On Sunday, the UK reported a further 26,750 cases and 61 deaths within 28 days of a positive test.