It follows criticism from Labour that the government has been "in hiding" over the situation.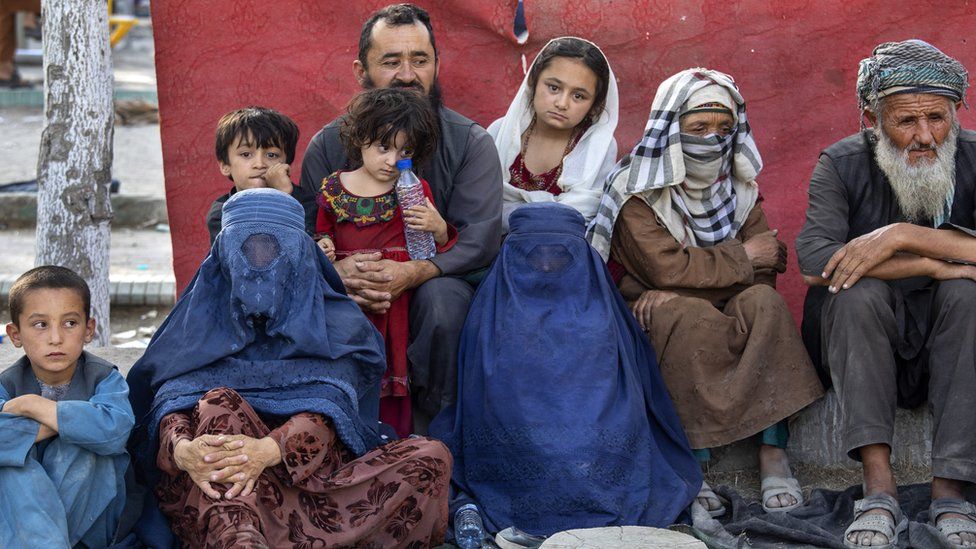 Boris Johnson is holding an emergency Cobra meeting to discuss the escalating situation in Afghanistan.
Downing Street announced the top-level meeting as Labour's Lisa Nandy accused the government of being "in hiding".
The World Food Programme has warned that food shortages are "dire", while the UN has urged Afghanistan's neighbours to keep their borders open.
The militants now control about a third of Afghanistan's provincial capitals, including Herat, Ghazni and Lashkar Gar.
Ms Nandy, Labour's shadow foreign secretary, told BBC Radio 4's World At One programme there was "far more" the UK could do to support the people of Afghanistan.
And she warned the government that cross-party MPs could push to recall Parliament to hold the government to account if it did not show a clear strategy.
Ms Nandy said that people in the country felt "abandoned" and were looking to the US and UK for "a level of leadership".
"At the moment that is just not happening – we haven't seen anything of the foreign secretary over the last few weeks. We haven't seen anything from the prime minister and it's time that the government needs to come out of hiding and step up and start trying to resolve this," she said.
Her concerns were echoed by former Conservative defence minister Johnny Mercer, who served in Afghanistan.
He described the situation in the country as a "world tragedy" which would have repercussions "for years to come".
Lib Dem leader Sir Ed Davey has also backed the idea of recalling Parliament "given the tragedy unfolding before our eyes" and called on the UN to deploy peacekeepers.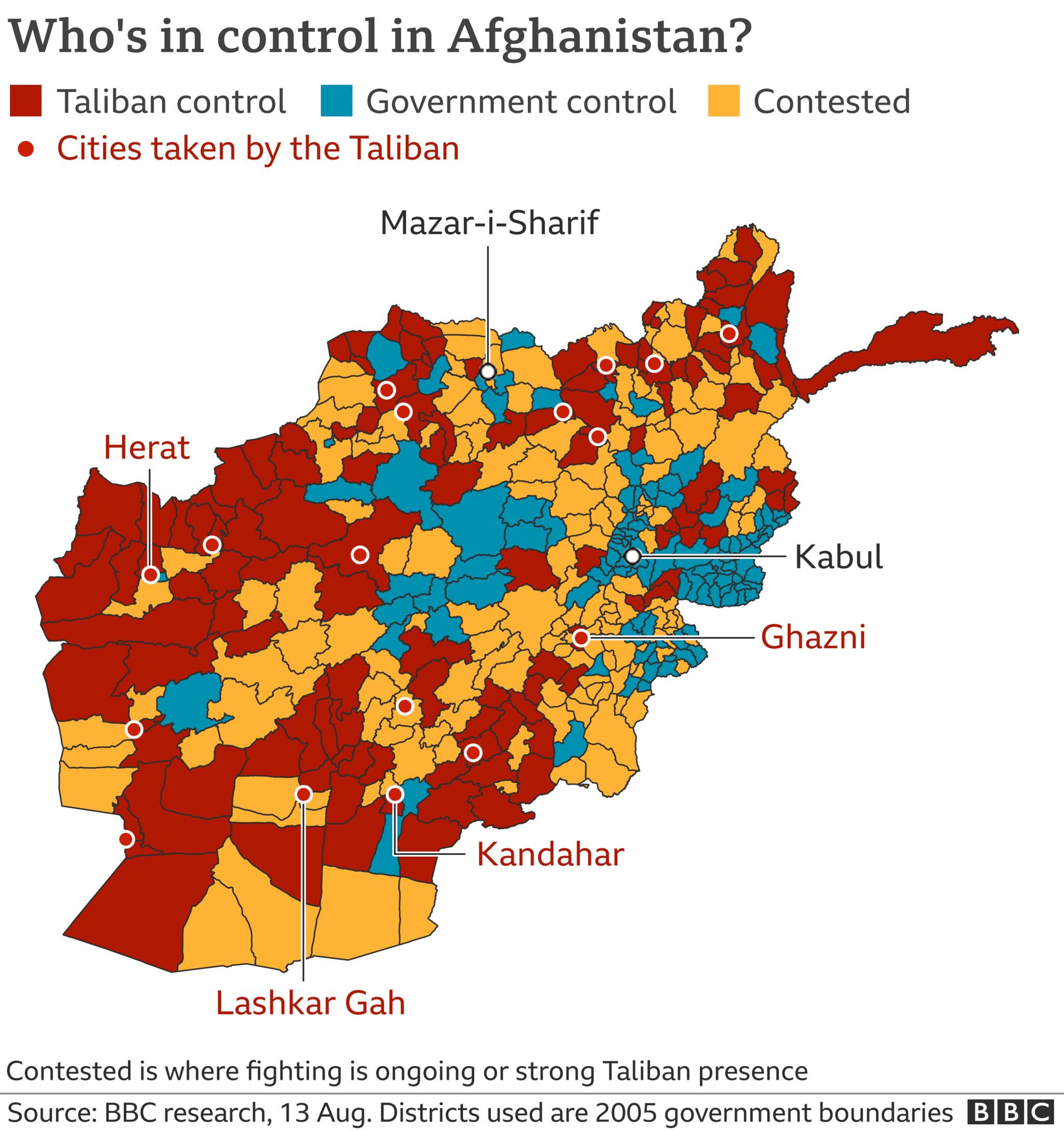 He said around 600 troops were being sent to Afghanistan to ensure the safe return of about 500 Foreign Office and other UK government officials, along with around 3,000 British citizens working in other roles, such as security guards for aid agencies.
He said about 2,000 Afghan interpreters and "other people we have an obligation to" would also be transported to the UK, joining about 3,000 who had already been taken out of the country.
Mr Wallace blamed former US President Donald Trump's "rotten deal" with the Taliban in 2020 for the withdrawal.
Nato said it had discussed the situation on Friday and would aim to support the Afghan government and security forces "as much as possible".
"Nato allies are deeply concerned about the high levels of violence caused by the Taliban's offensive, including attacks on civilians, targeted killings, and reports of other serious human rights abuses. The Taliban need to understand that they will not be recognised by the international community if they take the country by force," Secretary General Jens Stoltenberg said.
Wendy Rayner, whose husband Peter died in action in Helmand province in 2010, said the withdrawal undermined the sacrifice of soldiers who had lost their lives.
"My husband died to give them a better life, and by them not having a better life, it's taken away his fight," she told the BBC.
"All these young people in Afghanistan that are having their families slaughtered because nobody cares, because we've just left them in the lurch – it's just going to create another terror threat. They're going to hate us and I don't blame them."