The conservation group WWF says the UK government must keep its promises on climate change.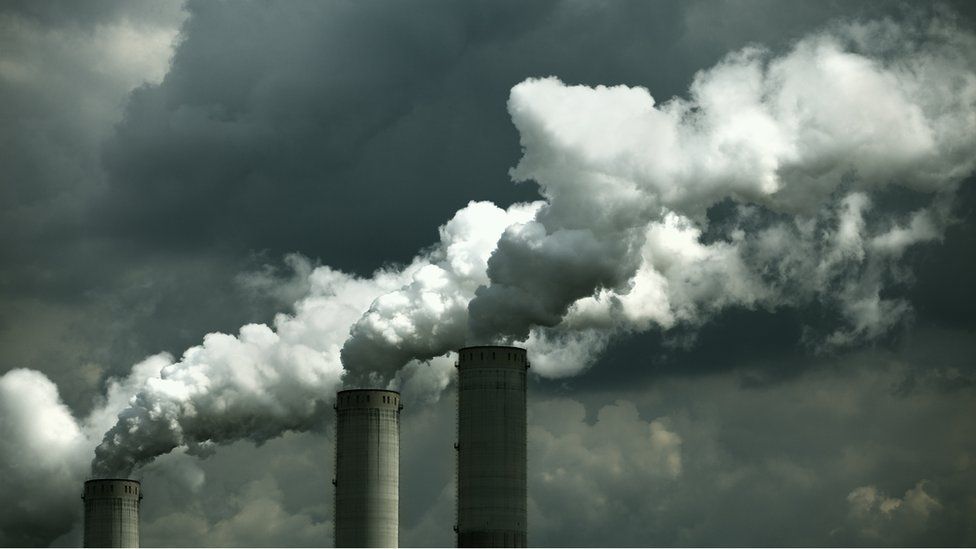 A new analysis suggests the current level of UK spending to combat climate change is lagging behind what advisors say is needed.
A study by the pressure group WWF says new green policies in the March 2021 Budget add up to just 0.01% of GDP.
But the government's own advisory Climate Change Committee has said 1% of national wealth – or GDP – must be spent every year in the UK to ensure climate targets are met.
WWF says its research also shows that some Budget policies that encourage pollution totalled £40bn – far more than the PM's green plan.
It says that the freeze on fuel duty is costing the Treasury some £11.2bn in the financial year 2019-20 alone, rising to £13.9bn in 2022-23 if the freeze continues.
A Treasury spokesman defended the government's record and said a comprehensive strategy for financing the "green revolution" would be outlined in the autumn.
But WWF says the UK won't remotely deliver on its own promise of a 78% CO2 cut by 2035 at the current rate of annual spending.
Isabella O'Dowd from WWF said: "It's not yet too late to prevent global warming from rising above 1.5°C – it is in our hands.
"But to do that, the UK government must play its part by keeping every climate promise it has made."
The government's aim is to reduce UK emissions to almost nil by 2050 – that's a trajectory the Intergovernmental Panel on Climate Change said would save the world from the very worst catastrophes that lie ahead.
A Treasury spokesman said: ""The UK is a world leader in the global effort to tackle climate change, growing our economy by 78% while cutting emissions by 44% over the past three decades and being the first major economy to legislate to reach net zero emissions by 2050."
The government has been urged recently by some of its own backbench MP to spell out exactly how the low-carbon transition will be funded. They fear the UK may take expensive action to cut emissions when other nations sit back.
The Energy Secretary Kwasi Kwarteng told the BBC recently that policies to shield poor families from higher heating bills would be published soon.
Chris Stark, head of the advisory Climate Change Committee, told BBC News the WWF report is "an interesting snapshot" of government spending on the net zero transition.
He continued: "We estimate the cost of reaching net zero to be around 1% of GDP per year, a mixture of public and private money.
"Not all of that funding will be reflected in the government's Budget, but it's vital that a net zero test is applied to the Treasury spending review in the Autumn if we are to have a fighting chance of delivering net zero."
Recent analysis for the All-Party Parliamentary Climate Change Group suggests the government is also falling short at a policy level on net zero ambitions.
Its report said ministers have fully or partially met just 61 out of 135 policies recommended by the advisory Climate Change Committee.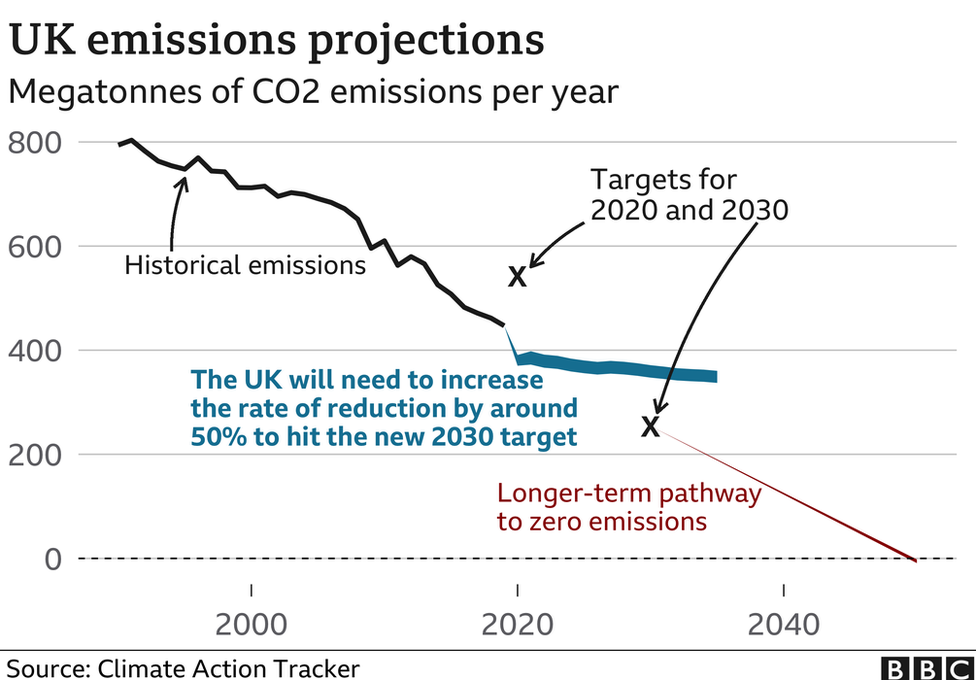 The prime minister has promised a full suite of policies before the vital climate summit known as COP26 that he's hosting in Glasgow in November.
Experts say if the UK must prove how it can decarbonise its own economy to show other nations that it's economically possible.
One of the government's new policy initiatives is to promote hydrogen as a power source. A hydrogen strategy is due soon.
Lobby groups are pressing for widespread hydrogen use in home heating.
That's because the most common current method of getting hydrogen is to split it from natural gas, which produces high carbon emissions.