Winchester has leapfrogged Oxford to become the UK's least affordable city to buy a home, says a survey.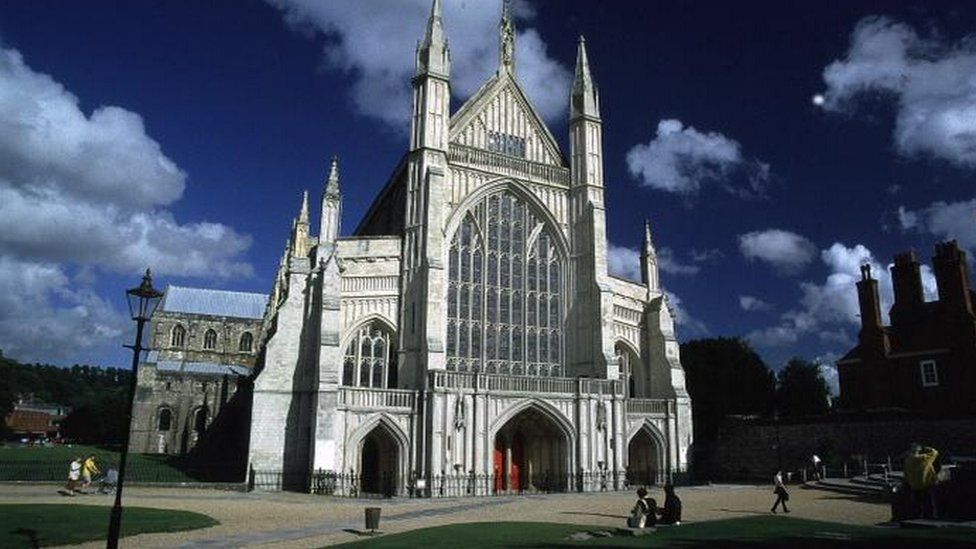 Winchester is the least affordable city to buy a home in, says the Halifax.
Its figures suggest buying a home in the Hampshire commuter city will cost 14 times average earnings, higher than Greater London at 11 times.
Typically, buying a home in a UK city will now set buyers back 8.1 times their average earnings, up from 5.6 times a decade ago.
House prices have "generally continued to outstrip wage growth", said Halifax managing director Russell Galley.
Winchester has leapfrogged Oxford as the least affordable city in the annual survey, while Londonderry is the most affordable for the third year in a row.
In the Northern Ireland city, a home will cost 4.7 times average earnings.
Over the past year, the Halifax reckons the average house price in UK cities has grown by 10.3%.
Its analysis of figures from the Office for National Statistics suggests average earnings for people living and working in cities climbed just 2.1% over the same time period.
Average city house prices increased to £287,440, while comparable average earnings rose to £35,677.
Surprisingly, cities are slightly more affordable than the average for the UK as a whole, according to the figures.
But that may partly reflect more people moving out of cities in search of more space during the pandemic.
A home in Winchester will now set buyers back an average £630,432, up 8% in the last year.
That leaves it with the highest average house prices of any UK city, ahead of St Albans at £604,423 and London at £564,695.
The least expensive average house prices among cities are in Londonderry at £155,917 and Hull £156,924.
Average earnings in Winchester are £45,059, higher than for the UK as a whole and only beaten by St Albans at £59,391, Greater London at £51,257 and Hereford at £48,048.
"The beauty of Winchester is that you can be both country mouse and city mouse at the same time," Katie Cave, director at mortgage broker Clearpoint Finance, told the BBC.
"Weekends can be spent taking in the views at the top of St Catherine's Hill, nestled in the heart of a nature reserve. Then come Monday morning, you can hop on the train to London and be at your desk in just over an hour."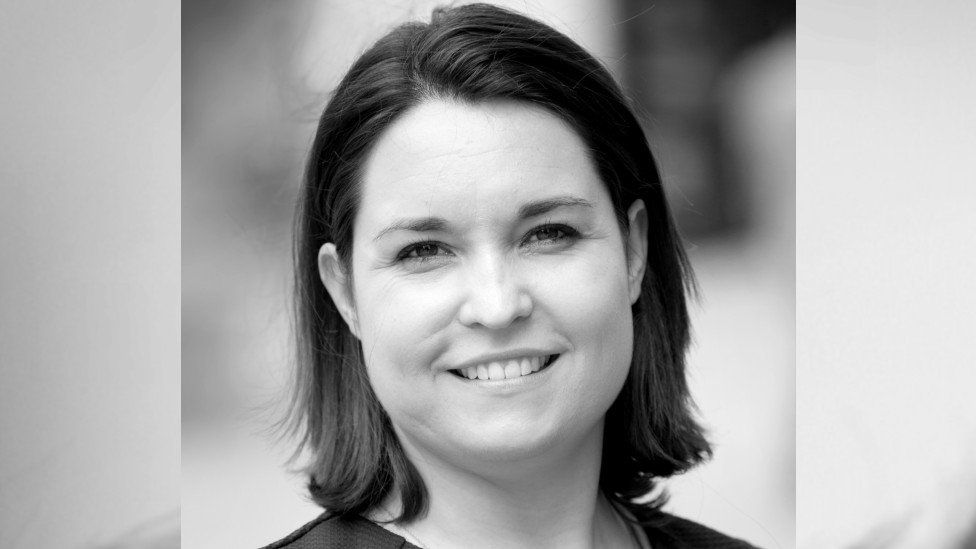 Emma Seaton moved from Wandsworth in south London to a village just outside Winchester to get various benefits for her family while her husband could still commute to London.
"We moved out here for the stunning, diverse countryside, community feel and accessibility: but it's less than an hour on the train to London," said Emma, director of buying agency Prime Purchase.
"The villages surrounding the city boast thriving communities with busy shops and pubs and the schools are excellent, and we also enjoy easy access to the coast, the New Forest and the ancient capital of Wessex."
She said Winchester's bars, cafes, restaurants and plenty of culture were all within easy walking distance of each other, adding to the city's attraction.
"Winchester is more manageable than Oxford, which is often snarled up with traffic, making it a nicer city to live in."
There is some good news: in one in nine UK cities, property has become more affordable in the last 12 months.
Housing affordability improved in seven cities compared with a year earlier: Oxford, Carlisle, Portsmouth, Durham, Salford, Inverness and Glasgow.
According to the figures, Carlisle and Aberdeen are now more affordable than five years ago, while Inverness is the only city more affordable than 10 years ago.
An average home there costs 5.6 times average earnings, down from 6.2 in 2011, as wage growth there has outstripped house price growth.
"Affordability is significantly better in the North and there are now just two cities – Plymouth and Portsmouth – with better-than-average affordability in the South," said Mr Galley.
(Figures show the price-to-earnings ratio followed by the average house price and average annual earnings. Source: the Halifax)
1. Winchester, South East, 14.0, £630,432, £45,059
2. Oxford, South East, 12.4, £486,928, £39,220
=3. Truro, South West, 12.1, £356,788, £29,558
=3. Bath, South West, 12.1, £476,470, £39,508
5. Chichester, South East, 10.6, £446,899, £37,352
6. Cambridge, East Anglia, 11.9, £482,300, £40,492
7. Brighton and Hove, South East, 11.6, £449,243, £38,737
8. London, South East, 11.0, £564,695, £51,257
=9. St Albans, South East, 10.2, £604,423, £59,391
=9. Chelmsford, South East, 10.2, £424,690, £41,781
11. Salisbury, South West, 10.0, £392,355, £39,154
12. Exeter, South West, 9.9, £323,554, £32,635
13. Leicester, East Midlands, 9.7, £279,080, £28,725
14. Norwich, East Anglia, 9.4, £306,946, £32,632
15. Bristol, South West, 9.3, £346,902, £37,357
=16. Southampton, South East, 9.0, £310,435, £34,429
=16. Canterbury, South East, 9.0, £365,168, £40,565
=16. Gloucester, South West, 9.0, £287,600, £31,987
19. Worcester, West Midlands, 8.8, £303,132, £34,389
20. Cardiff, Wales, 8.7, £276,851, £31,946
(Figures show the price-to-earnings ratio followed by the average house price and average annual earnings. Source: the Halifax)
1. Londonderry, Northern Ireland, 4.7, £155,917, £33,138
=2. Carlisle, North, 4.8, £163,232, £34,087
=2. Bradford, Yorkshire and the Humber, 4.8, £164,410, £34,219
=4. Stirling, Scotland, 5.4, £208,927, £38,744
=4. Aberdeen, Scotland, 5.4, £205,199, £38,016
=4. Glasgow, Scotland, 5.4, £196,625, £36,205
7. Perth, Scotland, 5.5, £203,229, £36,700
=8. Inverness, Scotland, 5.6, £191,840, £34,373
=8. Hull, Yorkshire and the Humber, 5.6, £156,424, £27,730
10. Dundee, Scotland, 5.8, £181,150, £31,344
11. Sunderland, North, 6.0, £179,567, £29,745
12. Lisburn, Northern Ireland, 6.1, £203,386, £33,138
=13. Salford, North West, 6.2, £211,903, £34,444
=13. Durham, North, 6.2, £196,274, £31,762
=13. Liverpool, North West, 6.2, £215,741, £34,911
=13. Belfast, Northern Ireland, 6.2, £205,228, £33,138
=13. Lancaster, North West, 6.2, £217,392, £35,004
18. Newcastle-upon-Tyne, North, 6.3, £229,434, £36,212
19. Stoke-on-Trent, West Midlands, 6.5, £200,161, £30,698
20. Hereford, West Midlands, 6.6, £316,929, £48,048