Children aged 16 and 17 began to be invited for their jabs a week ago, after a change in advice.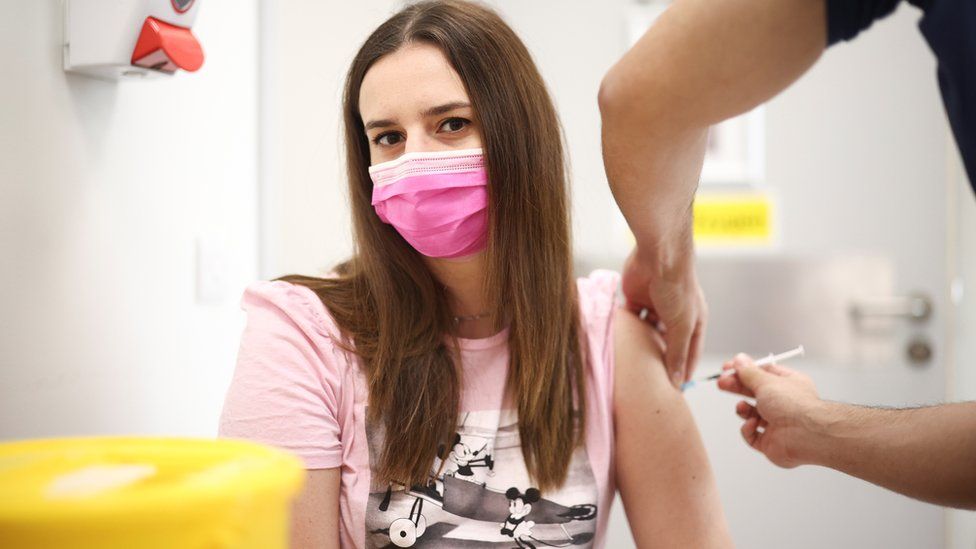 The UK is moving "cautiously" down the age groups as it decides how many under-18s should get a Covid vaccine – because of a "delicate balance" between benefits and risks, a scientist says.
He said scientists want to learn more about any side effects of the jab.
Prof Finn, who sits on the Joint Committee on Vaccination and Immunisation (JCVI) which advises the government, told BBC Breakfast: "Most young people who get this virus get it mildly or even without any symptoms at all.
"But we are seeing cases in hospital even into this age group – we've had a couple of 17-year-olds here in Bristol admitted and needing intensive care over the course of the last four to six weeks – and so we are beginning to see a small number of serious cases."What we know for sure is that these vaccines are very effective at preventing those kind of serious cases from occurring."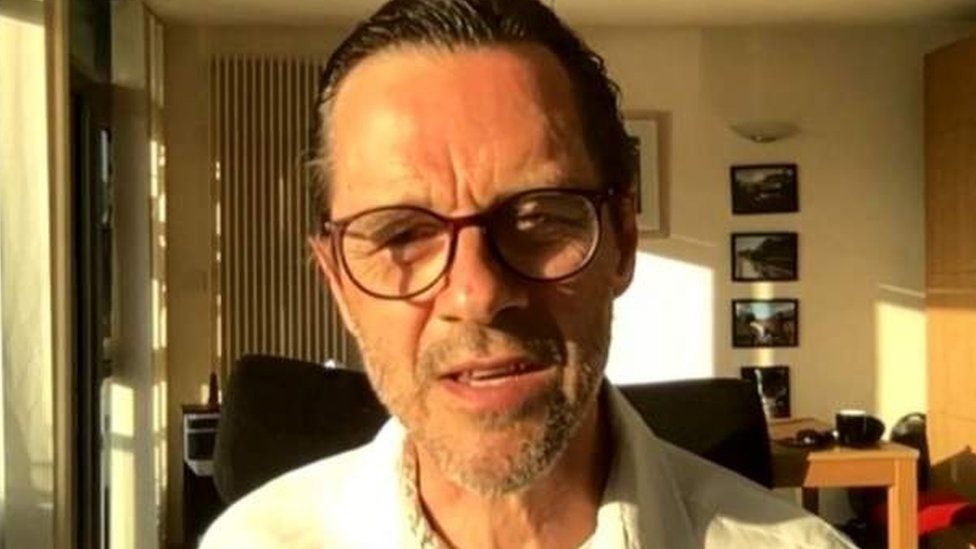 At the moment, 16 and 17-year-olds are only being invited to come forward for an initial dose and, unlike older age groups, no second dose is being scheduled.
Prof Finn said UK experts were "cautious" about the nature and timeline for second doses as they wanted to "learn more about rare side effects" such as reports of myocarditis – inflammation of the heart muscle – among some young people in the US and Israel. The risk of these incidents has been higher after second doses.
"So we're going cautiously down through the ages and we're using the vaccine where it's safe and effective and where the benefits are clear," he added.He said the JCVI would advise "when and what" the second dose for 16 and 17-year-olds would be after assessing more data.
Prof Finn said that even though 16-year-olds do not need parental consent to get the vaccine, in practice most are guided by parents, whom he hoped would advise their children to accept the vaccine when invited.
NHS England said nearly 16,000 16 and 17-year-olds had already received their vaccine over the weekend. According to the ONS, there are 1.4 million people of that age in the UK.
Meanwhile Prof Danny Altmann of Imperial College London said vaccinating under-18s was "a good thing".
He told Times Radio that the more unvaccinated people there are in the nation, the more lungs there are "for virus to percolate in".
He added: "Therefore it's got to be a good thing to be vaccinating more children down through the age range.
"From a medical scientific point of view, I'd say there's nothing special about the virus in their lungs that can't transmit through to their families, through to their schoolteachers, through to their colleagues."
Prof Finn also said a third or booster Covid jab is likely to be necessary for people with weak immune systems but it was still unclear whether it would be needed for all over-50s.
He said: "I think it's becoming quite clear that there are a small group of people whose immune responses to the first two doses are likely to be inadequate – people who've got immunosuppression of one kind or another, perhaps because they've got immunodeficiency or they've been receiving treatment for cancer or bone marrow transplants or organ transplants, that kind of thing.
"I think it's quite likely we'll be advising on a third dose for some of those groups."
But Prof Finn said a broader booster rollout remained "uncertain" and that experts needed to "review evidence as to whether people who receive vaccines early on in the programme are in any serious risk of getting serious disease and whether the protection they've got from those first two doses is still strong".
Health Secretary Sajid Javid has said that he expects booster jabs to start being rolled out from "early September".
It comes as the government announced that more than 75% of UK adults are now fully vaccinated, with Prime Minister Boris Johnson describing the milestone as a "huge national achievement".