David Gomoh managed to stagger back home before dying in front of his family.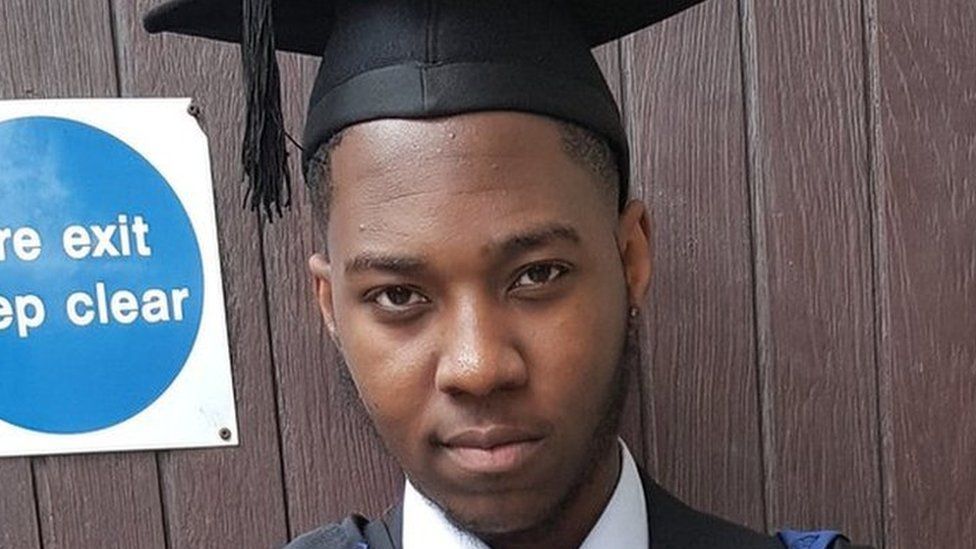 Four gang members have been convicted of the murder of a "charismatic and intelligent" NHS worker who was stabbed in the street in east London.
David Gomoh, 24, was attacked as he talked on the phone to his girlfriend on 26 April 2020. He staggered back home and died in front of his family.
He had no links to any gangs but was randomly targeted in Canning Town as part of a feud.
His killers will be sentenced on 17 September.
Vagnei Colubali, from Cambridge, Mohammad Jalloh from Pinner, and David Ture of no fixed address were found guilty along with a 17-year-old Telford boy who cannot be named because of his age.
Mr Gomoh's mother Marian said: "David's murder is without doubt the hardest thing my family and I have been through.
"Nothing will bring back a life that was so full of promise and hope, a life that was brutally taken away from us; but we are grateful that now we can begin to mourn and build a fitting legacy for David."
The four killers were all connected to a gang based in north Newham, the Old Bailey heard.
For the prosecution, Oliver Glasgow QC, said Mr Gomoh's death was part of a "petty but fatal game of one-upmanship" played out on the streets of London.
"This was a ride out into enemy territory and they were hunting for someone, anyone, to attack".
Mr Gomoh, who worked at St Barts hospital, was walking from his home in Custom House, east London, to go to the local supermarket.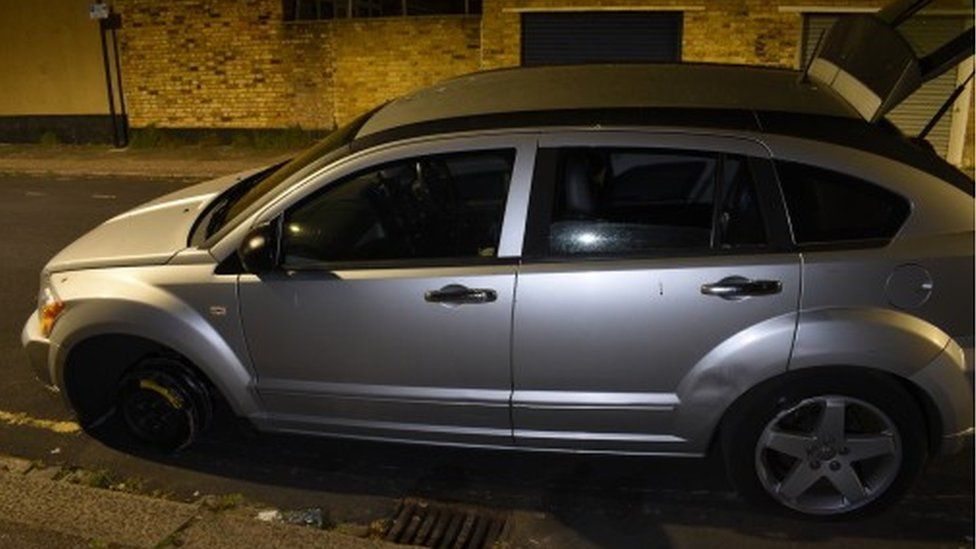 His girlfriend heard the killers ask Mr Gomoh where he was from, followed by sounds of a scuffle.
CCTV cameras on a bus captured the moment the stolen car – a Dodge Caliber – stopped beside Mr Gomoh and he turned to run.
The killers were then driven away.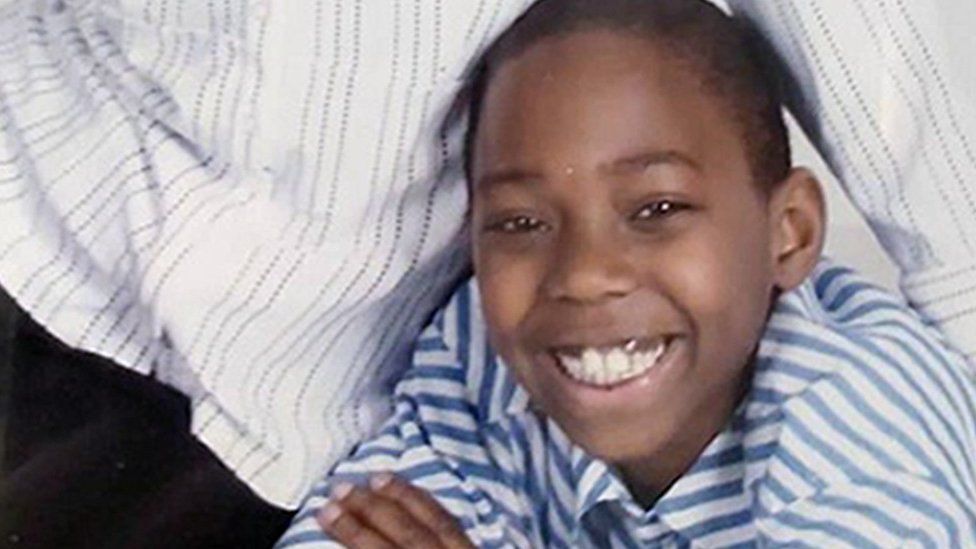 During the investigation police found sketches by Ture, which revealed a "picture-book story" of the murder.
The drawings found in Ture's bedroom showed a number of young men carrying out a stabbing in the area of Mr Gomoh's murder and the clothing worn by the defendants that night – elements of which helped identify some of the other killers.
Police found DNA evidence on two pairs of sunglasses, one at the scene and another in the abandoned stolen car, linking the 17-year-old and Jalloh to the killing.
Jurors heard that Jalloh had two convictions for carrying knives and that Ture had previously pleaded guilty to wounding with a knife.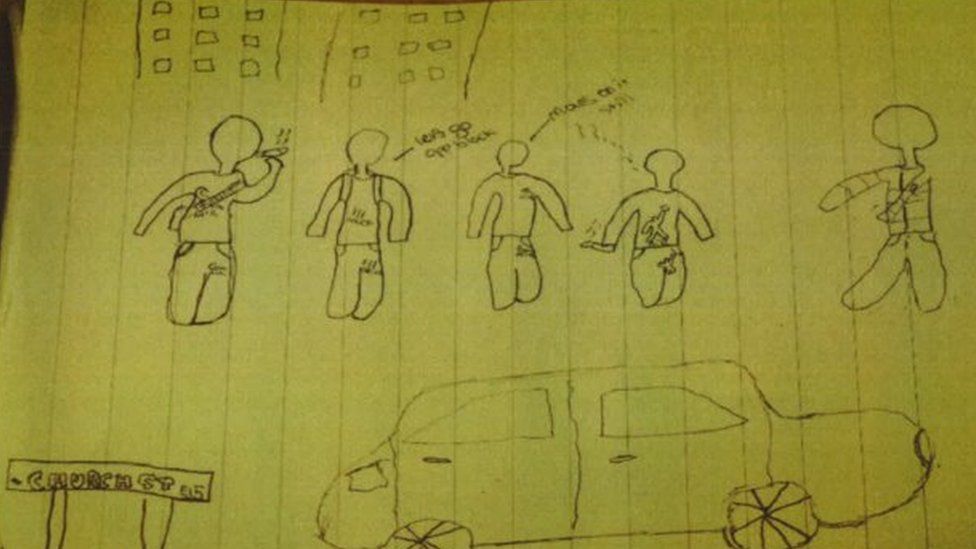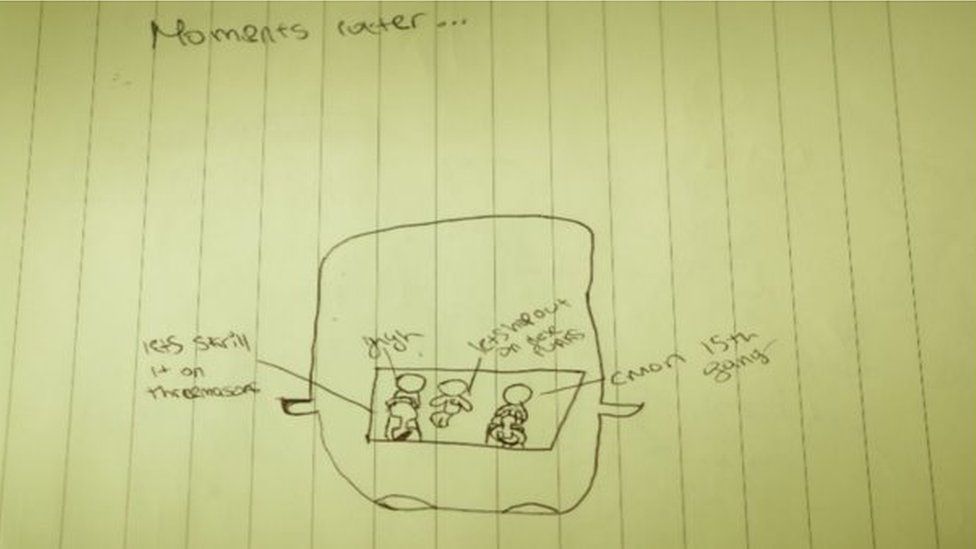 The four defendants first attacked a separate man, who they chased with their weapons, but he got away, jurors heard.
All four defendants were found guilty of conspiracy to cause grievous bodily harm with intent with regard to the earlier attack.
The BBC is not responsible for the content of external sites.