Mr Cameron encouraged Matt Hancock to speak at a conference co-hosted by Illumina before it won a government contract.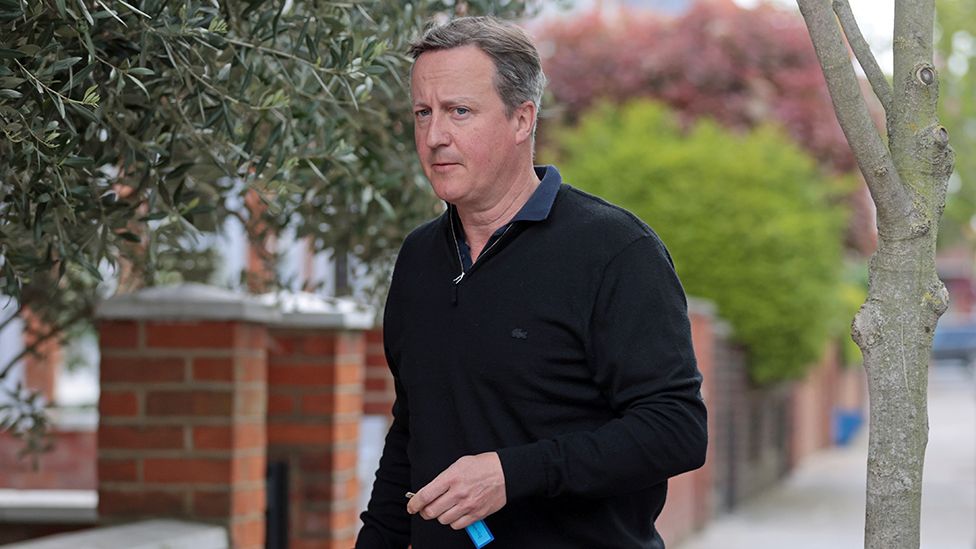 David Cameron has denied lobbying the government on behalf of Illumina, a genetics company he worked for.
The denial comes after it emerged Mr Cameron encouraged Health Secretary Matt Hancock to speak at a conference co-hosted by the firm shortly before it won a £123m government contract.
Mr Cameron's spokesman confirmed both men had attended the conference.
The conference was co-hosted by Illumina and Genomics England.
In the letter, seen by the Times, Mr Cameron wrote to Mr Hancock: "I understand Jay [Flatley, then executive chairman of Illumina] has sent this direct to your office, but I wanted to i) ensure that you had seen it personally; and ii) strongly endorse their invitation to this significant conference."
The BBC understands that Mr Cameron did forward a copy of a letter of invitation to the conference to Mr Hancock, after a previous one had been sent directly.
The Times reported that a week after the conference at the Four Seasons Hotel, in Hampshire, in September 2019, the company was given a multi-million-pound contract for genetic sequencing without competition. The contract is with Genomics England, a company wholly owned by the Department of Health and Social Care (DHSC).
The DHSC said that the contract was "was awarded in the correct way, through the proper process".
Deputy Leader of the Labour Party Angela Rayner said: ""There is rampant cronyism, sleaze and dodgy lobbying that is polluting our democracy under Boris Johnson and the Conservatives. They hand public money to their mates without a second thought."
The BBC has approached Mr Hancock for comment.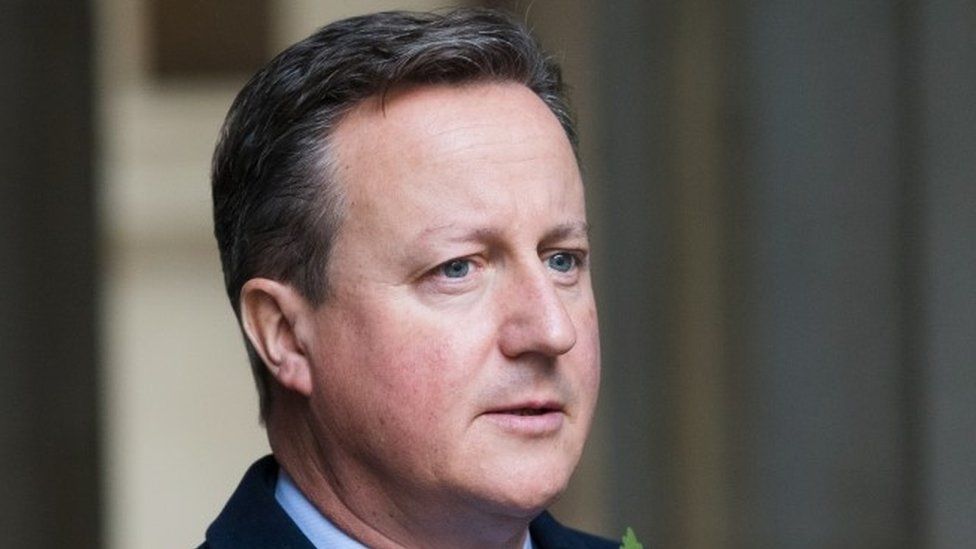 Mr Cameron's spokesman said: "David Cameron's work for Illumina has never involved any discussion of commercial contracts.
"It has predominantly involved promoting the benefits of genomic sequencing and the world-leading example of Genomics England to other countries around the world. He has done this in Australia, the US, the Gulf, India and more recently in online calls with interested parties in Japan and Holland.
He said the former Prime Minister had made clear that promoting the science of genomics would occasionally bring him into contact with UK Government Ministers, officials and others, including at international gatherings.
"For instance, he and the former Secretary of State for Health, Matt Hancock, both spoke at an international genomics conference in September 2019 and this was publicised at the time, including on David Cameron's own Twitter account.
"As has been made clear on numerous occasions, David Cameron has never lobbied the Government on behalf of Illumina or been involved in any contract or commercial discussions," he added.
The Department for Health and Social Care said it carried out "extensive due diligence".
"This contract, signed to help save lives through better diagnosis, was awarded in the correct way, through the proper process and any suggestion of undue ministerial involvement in the decision making is completely wrong.
"Extensive due diligence was carried out and as set out in the transparency notice the contact was directly awarded because Illumina was the only company considered to have the technical capability to deliver this crucial work.
It said that the 2019 contract "was a follow-on contract to the original sequencing contract with Illumina in 2014."