Max Woosey will be spending the milestone night sleeping in a shelter in the woods.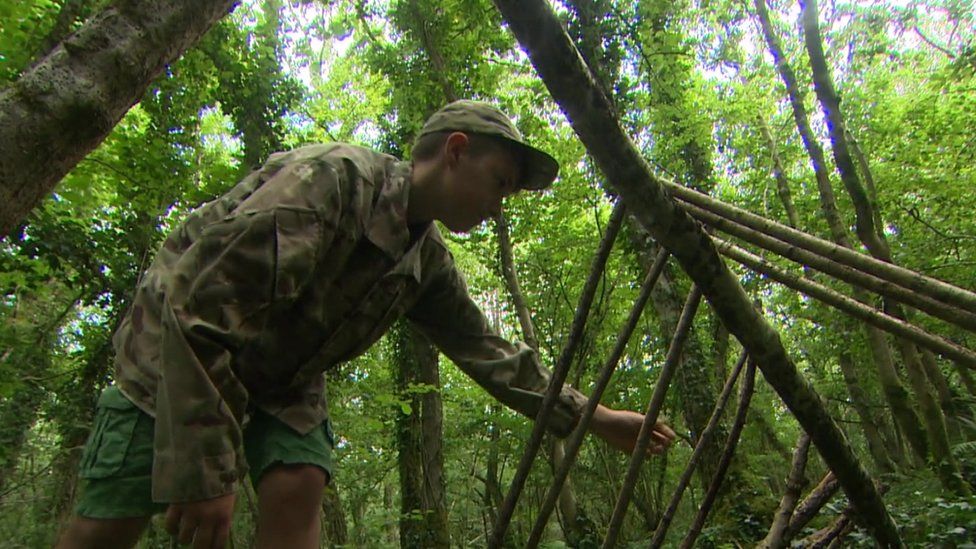 An 11-year-old boy from Devon is preparing to spend his 500th night camping outside.
Max Woosey was inspired to start sleeping in a tent after his neighbour, who later died of cancer, gave him a tent to "have an adventure in".
After initially setting himself a goal of £100, Max has raised more than £640,000 for the North Devon Hospice.
Max said: "At the beginning I never ever thought that it would last this long but I absolutely love it."
On Tuesday night, Max, from Braunton in Devon, will be wild camping in a shelter built in the woods with his parents and best friend.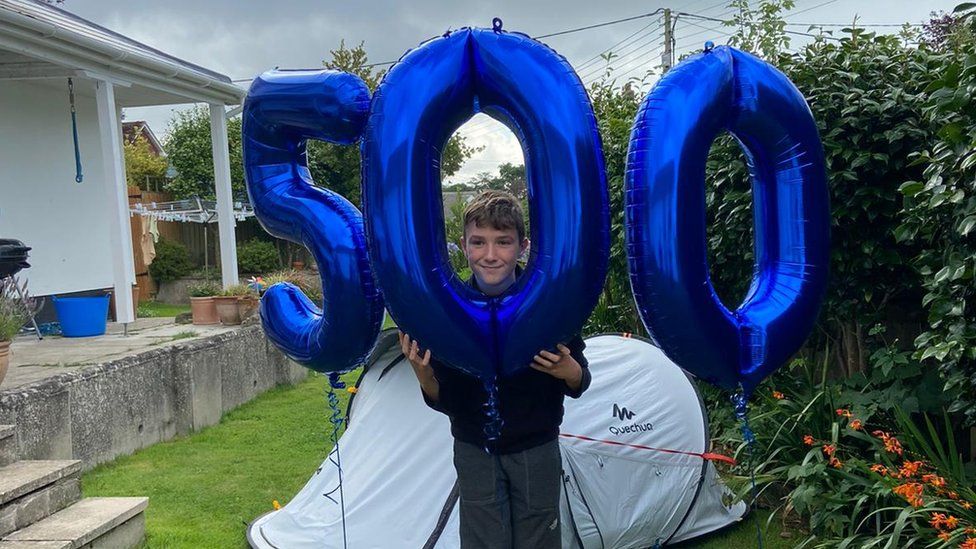 "I'm looking forward to being properly in the wilderness and building a shelter from scratch, that will be cool," said Max.
"I really enjoy camping and I don't have any intention of stopping just now.
"It's great fun and I'm not going to come inside in the middle of the summer because I love being outdoors and being closer to nature."
Max added that he had been "slightly distracted" during the shelter's construction, "playing around a bit", but it would be ready in time.
Talking about the money he had raised so far, he said it was "unbelievable to raise that amount".
He said: "It's 100% worth it, all the hard moments that I've gone through."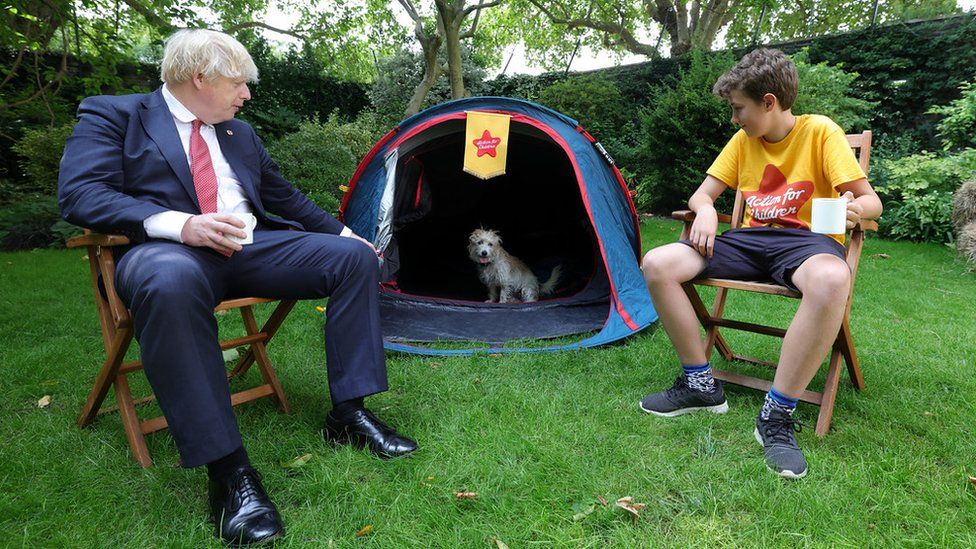 Max's mum, Rachael Woosey, said: "I've said to him on numerous occasions that he doesn't have to stay outside anymore, and that he has already achieved something special, but he always says 'no'."
Max began his camping adventure on 28 March 2020 after hearing hospice fundraising events were getting cancelled due to Covid-19.
His neighbours, Rick and Sue, who inspired the challenge, were cared for by North Devon Hospice in their final days.
The charity has estimated that the money raised by Max amounts to more than half of what has been lost in donations due to the pandemic.
On his one-year anniversary, about 1,000 children joined Max in a "big camp-out" from as far away as North America and Singapore.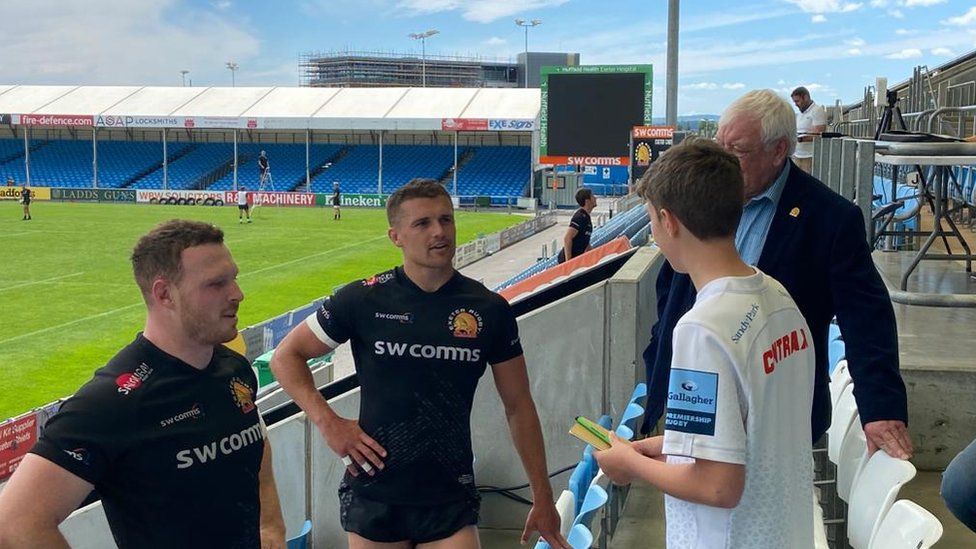 The BBC is not responsible for the content of external sites.